Description
Twin Cities Women in Digital February Meetup - Members + 1



Go Team!
When women rally behind one another, incredible things happen. In fact, when anyone rallies behind someone else — that's when change happens. That's why team-building is so important, and why it's at the forefront of our February event. Join us as we discover tactics to maximize your team's abilities.
Agenda:
6:00pm - 6:30pm: Check-in. Mix + Mingle
6:30pm - 6:45pm: News + Updates from City Champion and Board
6:45pm - 7:15pm: Guest Speakers Erin Aberg
7:15pm - 8:00pm: Ask + Give Exchange
Speaker:
Erin Aberg
Director, Talent Operations
Ovative Group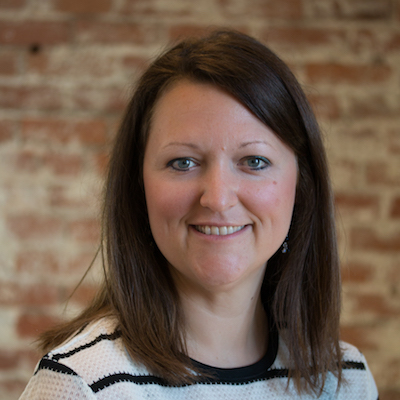 Erin draws from 15 years of experience in managing both corporate and agency teams.
In all roles, Erin's knack for team development has been her differentiator and continues to be a driving passion. She led the creation of the O/g development and competency frameworks, and has since stepped in to lead the development and talent management tracks within Ovative's Talent Operations team.
Erin attributes her success in team leadership to ensuring people have: clear goals and context, honest conversations, and empowerment. These tenets guide her approach to coaching and advising, both in her 1-on-1 sessions as well as in meetings with the entire organization.
Quote to live by: Be the rainbow in someone else's cloud
Megan Upperman
SEO & Web Analytics Lead
Periscope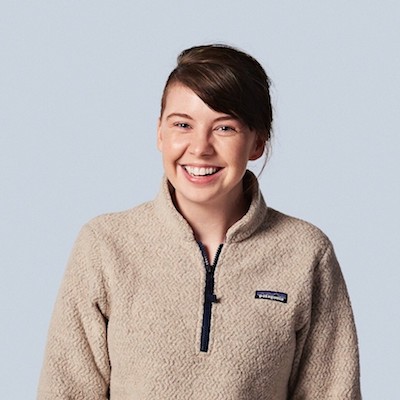 Megan is a subject matter expert in search engine optimization and a staunch advocate for using data to tell compelling, validated stories. Her experience includes leading SEO teams at multiple organizations and she is passionate for teaching others what they need to know in a way that is practical and useful.
She is an avid collector of digital knowledge which helps bring context and depth to her expertise in the search domain. Her current digital obsessions include computational linguistics and technological advances that can create a more equitable society.
This event is for Members + 1!
You must be a Member or their guest to attend this event. Please purchase a Membership before the event to guarantee entry. To learn more about Membership please visit our website: https://womenin.digital/join/
For a limited time, join and get your first month FREE! Become a Member here.

Your digital talent makes you one of the most powerful women on the planet. Together, we join to share our knowledge, to inspire each other, and to be empowered by that strength. Our mission is to connect women in digital through engaging and educational events, and to enable them with the confidence and tools necessary to exchange their power. Learn more about Women in Digital here.
Why Women In Digital?
"I recently attended my first Women in Digital meet up and it was unlike any other 'networking' event. While every person in the room was there in a professional capacity, there was an undercurrent of shared values, shared struggles, and shared desire for change.
It was a powerful experience to see women band together to raise each other up in a way that only women can. I can't recommend joining Women in Digital enough. This is a professional community that feels like the home we never knew we needed, but have always been seeking." - Alaura Weaver, Copywriter + Content Strategist
Who should attend?

All women in digital and tech industries are welcome. Our members have a digital focus within the creative, marketing, advertising, or communications fields. From content strategists to designers, developers to social marketing pros and CMOs – you are all women in digital and all welcome at our events.

Become a Women in Digital Member to attend. Join here.

Please do not attend if you have a sales motivation. Soliciting our attendees and members for business or sales is strictly prohibited. If you do so, you will kindly be asked to leave OR you can officially sponsor us (a better option).

We welcome all female, female-identifying, and LGBTQ persons.

Men, we prefer you not attend our member meetups. Why? By nature, when faced with challenges, women respond by creating community. This is ours. If you would like to support us there are so many ways:​

Buy group memberships for the women on your team

Join the other Digital Dudes that have supported us. Click here for a list of the men who have stepped up for us in a big way.
If you are interested in sponsoring this event or others, please contact Renee at renee@womenin.digital