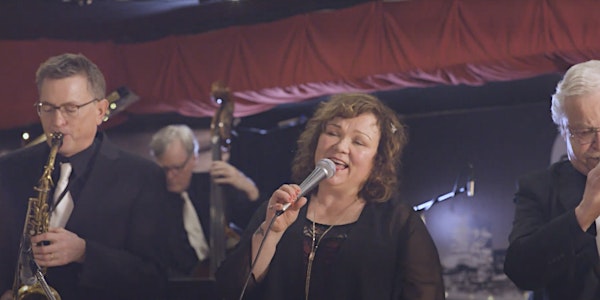 Twin Cities Seven
ALL AGES
A Fundraiser for the YouLEAD Organization Supporting Young Ukrainians
Newly remodeled classic nightclub featuring raised ceilings, luxury booths, tiered seating, and state-of-the-art sound and lights.
When and where
Location
Crooners MainStage 6161 Hwy 65 NE Minneapolis, MN 55432
About this event
Dinner and cocktail seating and service begins 1 hour before showtimes.
A fundraiser for YouLEAD, supporting young leaders from Ukraine
Sponsored by Twin Cities Jazz Festival and American Federation of Musicians Union
Doug Haining and the Twin Cities Seven, who by name are a group of musicians with passion, feeling, and respect for American Jazz History....Listen! And you will hear how instruments can sing while the rhythm section swings subtly with the brass and horns riding over...
- Leigh Kamman, THE JAZZ IMAGE TM, Minnesota Public Radio
Tasteful, intimate stylings. Understated or hard swinging. Danceable grooves. Foot-tapping beats. All this and more. When you want the best in swing entertainment, you want THE TWIN CITIES SEVEN... a true swing band that delivers a musical message without annoying amplifiers or overdone theatrics. The members of the band include Doug Haining (Saxophone and Clarinet), Dave Graf (Trombone), Steve Wright (Trumpet), Kent Saunders (Guitar), Phil Aaron (Piano), Rick Carlson (Piano), Steve Pikal (Bass), Trevor Haining (Drums), and Maryann Sullivan (Vocals). Natural sound is the forte of this group. You'll enjoy top quality musicianship as you listen to authentic swing music delivered in the style of the finest swing groups in the history of jazz - Count Basie, Duke Ellington, Louis Armstrong and Billie Holiday to name just a few.
The band released its first CD "I Swing.. .Therefore I Am" in October of 2000. This CD was met with critical acclaim, and was followed in 2001 by a collaboration between the band and Charmin Michelle on Charmin's CD, "Hot". In 2004, the band and Charmin recorded a short CD titled "Welcome Home" as part of a fundraising project for Larry Madson, "The Jazz Realtor." All proceeds from "Welcome Home" went toward the Twin Cities Habitat for Humanity project.
Since 2015, the band has been working with vocalist Maryann Sullivan, a local songstress who came into singing later in her life after a stellar career as a radio broadcaster. Maryann will be remembered by many as the successor to Leigh Kamman upon Leigh's retirement from Minnesota Public Radio. Maryann brings new material to the TC7, and a fresh approach to the vocal department of the band.