About this event
Love Cats? Chickens? Maybe both?
Curious about backyard chicken keeping?
Looking for a safe way to bring your cats outside?
Then this is the event for you!
Grab a friend and visit the luckiest cats in the Twin Cities in their own outdoor enclosed patios, called catios, and their feathered friends, the chickens, whose coops range from basic to palatial.
NOTE: Kids of all ages may attend at no charge.
Fellow animal lovers, the Bitty Kitty Brigade and Egg|Plant Urban Farm Supply are partnering to bring you this fantastic parade of animal abodes. There's even one home in St. Paul with both a catio AND a coop!
Attend the tour to:
Ask questions about building your own
Find a builder for your dream dwelling
Meet fellow animal lovers
The tour is self-guided. You will be provided with a map of the locations of our catios and coops and can visit them in any order and at your own pace.
All proceeds go to the Bitty Kitty Brigade to provide care for orphaned neonatal kittens.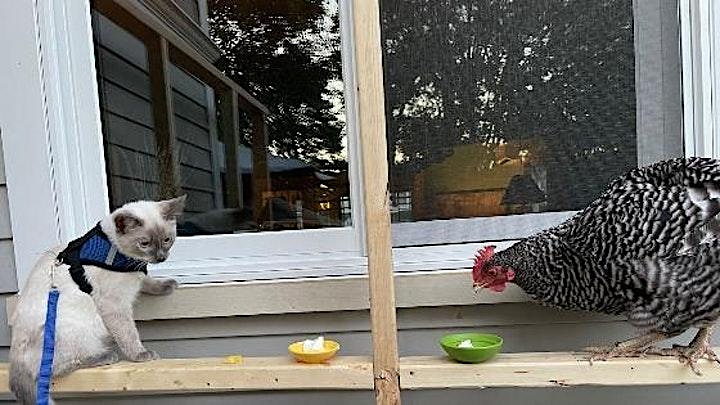 Meet the project manager for this catio build, Chenille, discussing the merits of painted vs. stained wood with Symbolina, in this St. Paul "urban farm."
They are sitting on one of the exterior walls of Chenille's new catio. Chenille joined the family as a foster from the Bitty Kitty Brigade along with her brother, Hyppolyte. At 5 months of age, they mentor new foster kittens on how to find lost toys under radiators and the best windows to watch birds from.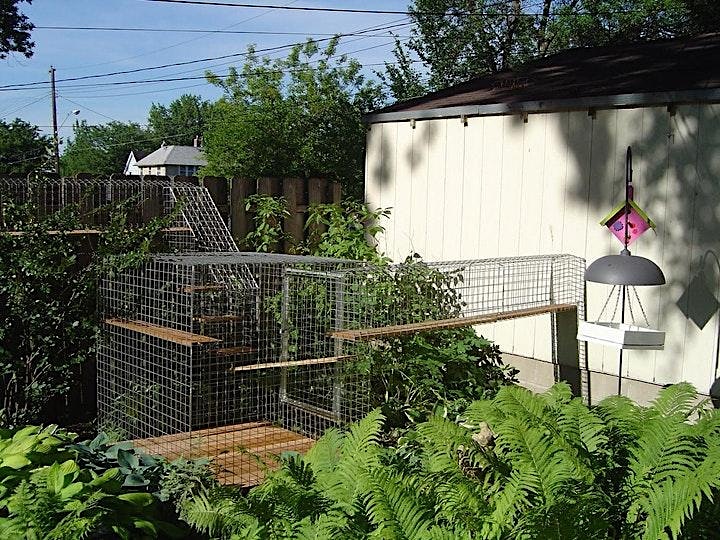 Look at this gorgeous catio on the tour in Minneapolis!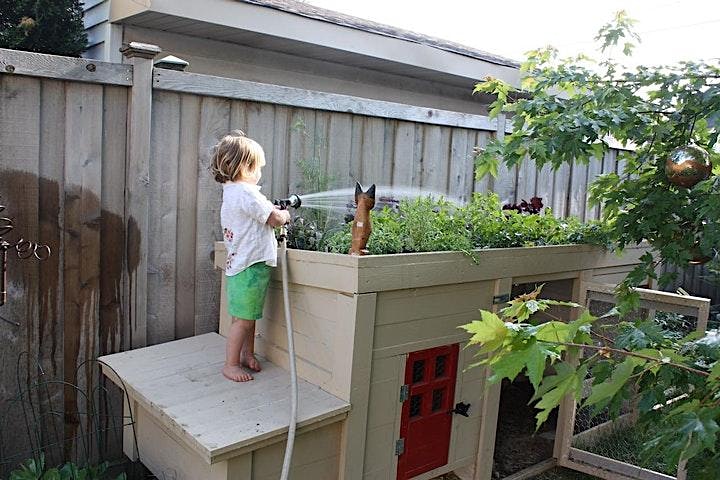 This St. Paul Coop, on the tour, comes with a rooftop herb garden.
Organizer of Twin Cities First Catio & Coop Tour
The Bitty Kitty Brigade is a foster-based rescue for orphaned neonatal kittens in the Twin Cities, MN and surrounding areas. Our mission is to provide care for orphaned neonatal kittens and to partner with animal rescue organizations and impound facilities to improve survival rates within the neonatal kitten population.
The Bitty Kitty Brigade provides care for kittens ages 0-6 weeks who are without mothers and not yet eating on their own. Once weaned, the kittens are often transferred to another caregiver within our organization where they will be cared for until adoption age, allowing our bottle feeders to take in more littles in need.