About this Event
Join us November 3rd for Twilight Serenades, a special evening where we feature the talents of local musicians in concert with the sounds of the Music Box Village. These one-of-a-kind performances, led by Tif "Teddy" Lamson (GIVERS), highlight the special sonic qualities of our installation.
This month's cast features Free Feral, Mikel Patrick Avery, Ben Polcer, Alexis Marceaux (Sweet Crude), and Joshua Starkman animating the town with original songs, improvisations, and familiar tunes.
"Teddy's Twilight Serenade" is a special opportunity to enjoy dinner and a show at the Music Box Village. This month, we are pleased to feature our friends at Congreso Cubano! They'll be offering a Latin-American inspired plate with fresh ingredients and bold flavors. Designed as a supper club experience, we offer package tickets that include a spread fit for two and a bottle of wine. Individual packages include dinner only.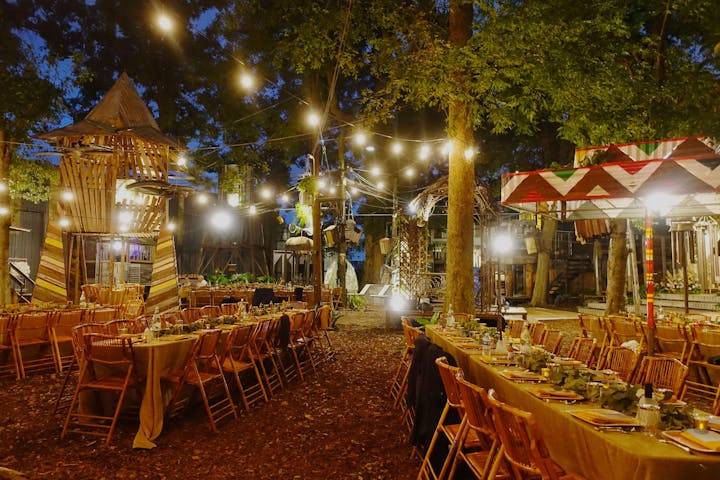 A la carte dinner options will be limited on the night of the show. Individual dinner packages do not include drinks - our full bar will be available for purchase! BYOB is not allowed at the Music Box Village.
Limited seating is available at shared tables, but we encourage guests to bring blankets and festival seating to dine al fresco.
Many thanks to the New Orleans Jazz and Heritage Foundation for supporting our Twilight Serenade series this Fall!
Doors at 6:00PM
Show at 7:30PM