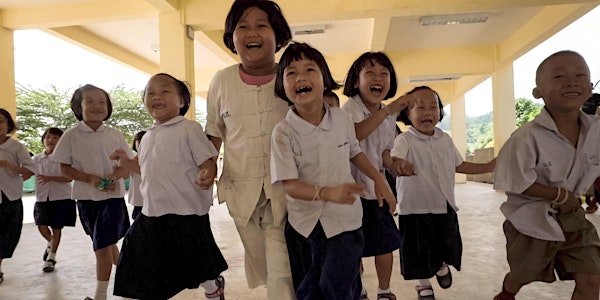 TWFF 2018: Race Relations/Immigration Shorts Program
When and where
Location
Drexel URBN Annex Screening Room, 3401 Filbert Street, Philadelphia, PA 19104
Refund Policy
Refunds up to 1 day before event
Description
The Women's Film Festival 2018

RACE RELATIONS/IMMIGRATION SHORTS PROGRAM

Saturday, March 17th, 2018 at 3:30PM
Drexel URBN Annex Screening Room
3401 Filbert Street
Philadelphia, PA 19104

AMERICA; I TOO | 20 MIN | USA
Directed by Anike Tourse

The Coalition for Humane Immigrant Rights (CHIRLA), presents its second short film; "America; I Too", starring Academy Award nominee Barkhad Abdi and featuring the music from Grammy winners Quetzal. Writer and first time Director Anike Tourse shares the interconnected stories of three arrested and detained immigrants who navigate the system as they attempt to prevent their deportation. Film is based on real testimonies and experiences. Closed captioning for "America: I Too" is available in Spanish, Korean, and simple Chinese.

LIKE WE DON'T EXIST | 28 MIN | USA, Thailand
Directed by Ansley Sawyer

Since 1947, the Burmese military government has waged the world's longest continuous civil war against ethnic minorities such as the Karenni. After surviving 70 seventy years of brutal civil war, a refugee community from Myanmar shares their stirring experience of 21st century statelessness in this short cinematic documentary.
FIVE O'CLOCK SHADOW | 7 MIN | USA
Directed by Saengeeta Agrawa

An Indian-American mother's worst fear rises to the surface when she is the victim of racial abuse.
CONVERSATIONS | 8.5 MIN | IRELAND
Directed by Emma Jackson & Igor Osipov

Detective Thriller set in Dublin.
THE TALE OF FOUR | 22 MIN | USA
Directed by Gabourey Sidibe

This multi-layered story inspired by Nina Simone's "Four Women" spans one day in the lives of four different women connected by their quest for love, agency, and redemption.

WOMEN'S MARCH 2017 | 6.5 MIN | USA
Directed by Aly Spengler

The Women's March (also known as the Women's March Movement, or the Women's March on Washington, and its Sister Marches), was a worldwide protest on January 21, 2017, in support of women's rights and other causes including immigration reform, health care reform, protection of the natural environment, LGBTQ rights, racial justice, freedom of religion, and for workers' rights. The rallies were aimed at Donald Trump, immediately following his inauguration President of the United States, and especially at his statements and positions some regarded as anti-women or in other ways reprehensible It stands as the largest one-day protest in U.S. history.

For more informations about the films, please visitwww.thewomensfilmfestival.org.