Tweet Drive 2011

Thursday, December 1, 2011 from 5:30 PM to 11:00 PM (PST)
Event Details
What can bring more warmth ........
than the face of a delighted child with a new toy?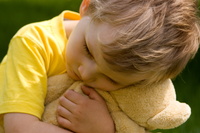 Join us on Thursday December 1st for a Kick-off to the Holiday season party at The Hard Rock! "Price" of admission to this fabulous party is a new toy for Treehouse! Last year, we gathered 330 toys. Can we break that record this year?
This is going to be a magical evening, with... well.... magic! Plus fun, food, comedy, toys and ..... music! Come for the Tweetup at 5:30; stay for the music at 8:30.
The Seattle Tweet Drive is part of a national event, Holiday Tweet Drive, taking place in 36 cities.  Holiday Tweet Drive is set-up to collect new toys for under-privileged children within each event's local community.
In Seattle, Treehouse serves over 5,000 foster kids annually. Treehouse is the beneficiary of this 2nd annual event. http://www.treehouseforkids.org
Great door prizes, including a fabulous night out in Seattle worth over $500! Come early: the first 100 attendees will receive amazing swag bags!  Hard Rock Cafe will provide appetizers and drinks are available for purchase. Happy Hour prices will be in effect for the evening.
In conjunction with the Seattle Tweet Drive, MySeattleNightOut.com will hold the finale of an 8-week Jammin' Challenge at 8:30 p.m.  Come for the Tweet Drive; stay for the music!   If you arrive after 8:30pm, admission to the event is a new toy for Treehouse or a suggested cash donation of $15.00. Seattle Wave Radio Jammin' Challenge will give one lucky and talented local artist or band an opportunity to play on-stage with some of the "greats" in the Seattle music scene at Play it Forward, the All Star, Icon Jam with Music Aid Northwest on Jan 14, 2012.
Follow @SEAtweetdrive on Twitter, and please use #TweetDrive when tweeting about the event.
When & Where
Hard Rock Cafe
116 Pike Street
Seattle, 98101


Thursday, December 1, 2011 from 5:30 PM to 11:00 PM (PST)
Add to my calendar
Organizer
Seattle WAVE Radio: Boldly unique and driven to excel. Featuring W. WA bands and artists on 6 channels 24/7. Not your ordinary radio!
MySeattleNightOut.com is your Seattle event, entertainment, music, and restaurant  guide. Looking for what to do, where to go? Follow us ~ you'll find it!
Imelda Dulcich PR ~ I  turn hellos into handshakes and 140 characters into conversations. By combining  contemporary and classic forms of engagement, I work diligently to build ties within Seattle's business, public relations and social media communities. 
MomStart ~ MomStart has been my personal blog for three years now. I enjoy writing about my children, sharing recipes, saving money, reviewing products and hosting giveaways. You name it and I would probably cover it because isn't that what motherhood is. We do EVERYTHING!
BEAN was founded in 2003 in Seattle, WA and is a volunteer-run 501(c)(3) charitable nonprofit organization focused on building friendships around charitable causes.
That means we bring young people together—young people who care about making a positive difference in the world. Then we give them easy and fun ways to enact positive change through local volunteering and global charity initiatives. 

The Seattle branch of Social Media Club, a national organization with the purpose of sharing best practices, establishing ethics and standards, and promoting media literacy around the emerging area of Social Media. Our members are present across a wide variety of networks and we encourage you to reach out and join us.