Description
What can bring more warmth ........
than the face of a delighted child with a new toy?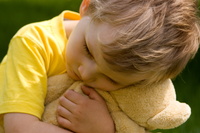 Join us on Thursday December 1st for a Kick-off to the Holiday season party at The Hard Rock! "Price" of admission to this fabulous party is a new toy for Treehouse! Last year, we gathered 330 toys. Can we break that record this year?
This is going to be a magical evening, with... well.... magic! Plus fun, food, comedy, toys and ..... music! Come for the Tweetup at 5:30; stay for the music at 8:30.
The Seattle Tweet Drive is part of a national event, Holiday Tweet Drive, taking place in 36 cities. Holiday Tweet Drive is set-up to collect new toys for under-privileged children within each event's local community.
In Seattle, Treehouse serves over 5,000 foster kids annually. Treehouse is the beneficiary of this 2nd annual event. http://www.treehouseforkids.org
Great door prizes, including a fabulous night out in Seattle worth over $500! Come early: the first 100 attendees will receive amazing swag bags! Hard Rock Cafe will provide appetizers and drinks are available for purchase. Happy Hour prices will be in effect for the evening.
In conjunction with the Seattle Tweet Drive, MySeattleNightOut.com will hold the finale of an 8-week Jammin' Challenge at 8:30 p.m. Come for the Tweet Drive; stay for the music! If you arrive after 8:30pm, admission to the event is a new toy for Treehouse or a suggested cash donation of $15.00. Seattle Wave Radio Jammin' Challenge will give one lucky and talented local artist or band an opportunity to play on-stage with some of the "greats" in the Seattle music scene at Play it Forward, the All Star, Icon Jam with Music Aid Northwest on Jan 14, 2012.
Follow @SEAtweetdrive on Twitter, and please use #TweetDrive when tweeting about the event.