Tweens, Teens and Their Whole Scene Session 5 | Interactive Parenting Class
Event Information
Refund policy
Contact the organizer to request a refund.
Eventbrite's fee is nonrefundable.
For session five getting clear on your values makes all your parenting decisions easier!
About this event
5 Weeks to Clarity and Connection with Joyful Parenting Coaching
Parenting is a skill: Parenting a teen is an even more special skill! The biggest challenge in parenting a teen is finding that balance between being there for them and pulling back, so they have enough space to practice being independent while you are still there to catch them if they fall.  Leave this class with a clear plan for how to do that.
With This Program You Will:
Prioritize your goals for the remaining teen years.
Find the balance between how much independence to give your kids and when to step in.
Continue to set clear limits about your expectations for your teen's behavior while at the same time finding safe ways to allow them to rebel or engage in high risk behavior.
Parent with confidence so you can stay present and connected with your kids even as they move away.
Gain access to The Joyful Parenting Coaching private Facebook Group which gives you a safe place to share triumphs and tribulations, to ask questions and to connect with other parents.
Step into my zoom.us classroom for 5 Interactive Webinars to Support Parenting Your Teen
Session I:  Clarity:  Know Your Values and Priorities.  Create a clear vision of the adult your child is becoming within the context of understanding of the developmental demands of adolescents.
Session II:  Communication (Part I)--Listen so your kids will talk.
Session III:  Communication (Part II):  Talk in such a way that works towards win-win solutions.
Session IV:  Connection. Solidify the activities and rituals that bond you together and use Family Meetings to support your teen's growing independence.
Session V:  Consequences:  Continue to be your child's anchor even as they ride the turbulent seas of adolescence.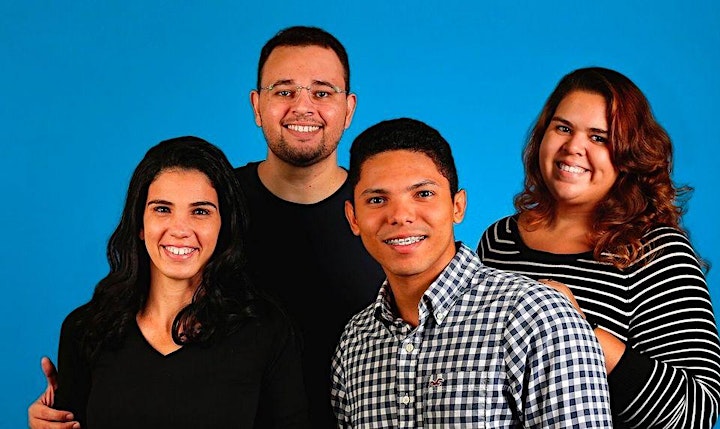 Date and time
Location
Refund policy
Contact the organizer to request a refund.
Eventbrite's fee is nonrefundable.
Organizer of Tweens, Teens and Their Whole Scene Session 5 | Interactive Parenting Class
Author and award-winning parent educator, Elisabeth Stitt founded Joyful Parenting Coaching to give parents the information they need to be effective.  She knows that too many parents are coming to parenting with no prior experience:  They don't have younger siblings; they haven't babysat; and they haven't even played out on the street with multi-aged neighborhood kids.  On top of that, the traditional supports that used to be there--one's own parents and extended family--are not there any more.  Parents suffer because they think good parenting is inherent, but it is not. It is a skill: It can be taught, learned and practiced. Traditionally we did that under the tutelage of family and neighbors. Today with work demanding so much, people don't have time to gather and talk parenting casually. That is why parents have to be proactive about engaging with parent education and coaching.
Elisabeth is not only a mother herself, in 25 years she taught more than 3000 students. That means she has seen it all—all kinds of kids, all kinds of parents and all kinds of families. She believes 100% in an individual's capacity for growth—whether that is the child learning new skills or the parent learning to be patient. She is highly creative about finding the solution that will work just right for your family.
In her work, Elisabeth focuses on the big picture: setting up systems and routines that make daily life smooth, finding the balance between warm connections and high expectations, the impact of children's individual ages and stages and balancing the needs of each family member.