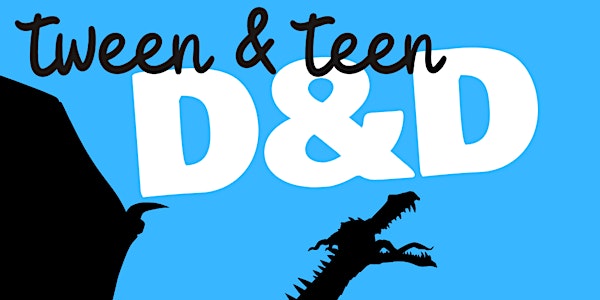 Tween & Teen D&D at the Library: Brookline Village
D&D is now available for tweens and teens! This adventure is for teens in grades 5-12 only.
When and where
Location
The Public Library of Brookline 361 Washington Street Brookline, MA 02445
About this event
D&D is now starting for tweens and teens at the Brookline Village Library! Meet in the Brookline Village Library Tween room.
This program is for new and seasoned players alike. This D&D program will use tabletop, pen and paper play, no computers or voice chat needed. All character sheets, pencils, and dice will be provided. Just bring your imagination and sense of adventure! We will meet every third Thursdays of the month.
The Dungeon Master will walk anyone interested through character creation and the basic rules of the game.
Character sheets will be provided but feel free to come with your own level 1 character.
Limit to 10 participants per session. For tweens and teens in grades 5 -12 only. This session is IN PERSON but Eventbrite registration is still required!