TVOT NYC Intensive 2012 - New York City

Monday, December 10, 2012 from 8:00 AM to 8:00 PM (EST)
Event Details
InteractiveTV Today [itvt] is pleased to present the 3rd annual
TVOT NYC Intensive 2012
December 10 (Monday), 8:00 AM - 8:00 PM Eastern Time, New York City

East Coast "TV of Tomorrow Show" Event Will Feature Three Tracks, over 100 Expert Speakers and Panelists, Hands-On Workshops, the Return of [itvt]'s Popular Holiday Party, and Much More


Tickets on Sale Now: Group Rates Available! Please contact Tracy Swedlow at swedlow@itvt.com or 415-824-5806 to inquire about Group Rates, Sponsorships and Exhibition Opportunities!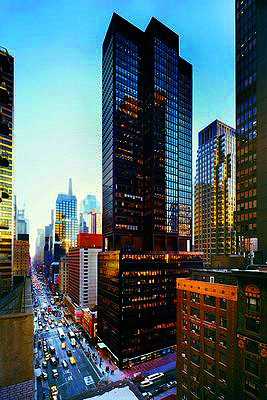 [itvt] is pleased to announce that our third annual TVOT NYC Intensive will take place Monday, December 10th at 730 Third Avenue in Midtown Manhattan.
As its name implies, TVOT NYC Intensive 2012 will pack all the excitement of our flagship TV of Tomorrow Show (spring 2013, San Francisco)--now in its seventh year--into a highly focused, dialog-driven, one-day "intensive" event. The event will enable the pay-TV operators, consumer electronics manufacturers and technologists who are building the TV platforms of tomorrow to engage in an interactive and productive exchange of ideas with the brands, broadcasters, networks, agencies, entrepreneurs, investors, producers, developers, designers, storytellers, social media companies and other stakeholders upon whom the success of those platforms depends.
.
Dedicated Site 

http://www.thetvoftomorrowshow.com
Show Date
December 10, 2012 (Monday)

Location
New York, New York

730 3rd Avenue
17th Floor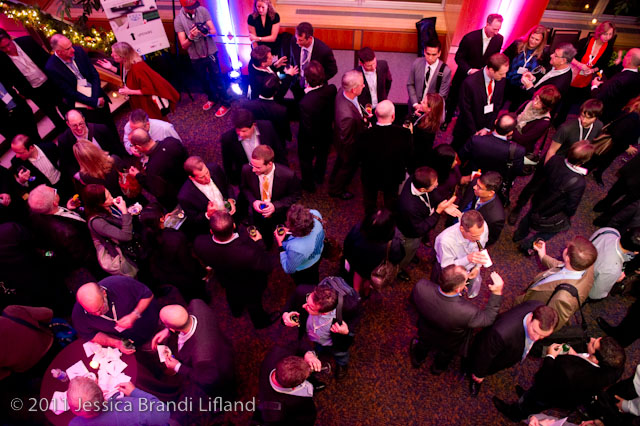 Hotels Nearby

The Sheraton
The Grand Hyatt

Photos from TVOT 2012 in San Francisco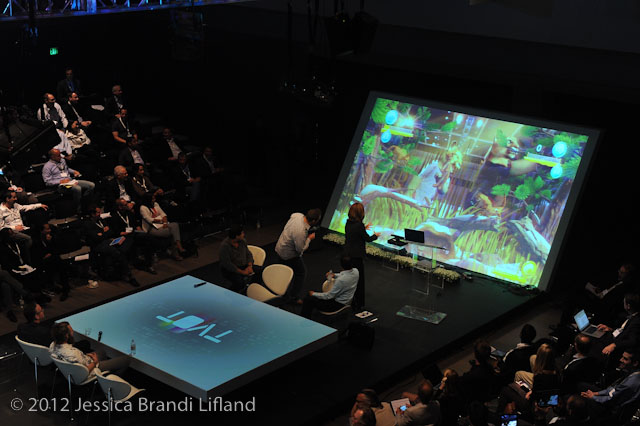 Presentations, Panels, Special Events at TVOT NYC Intensive 2012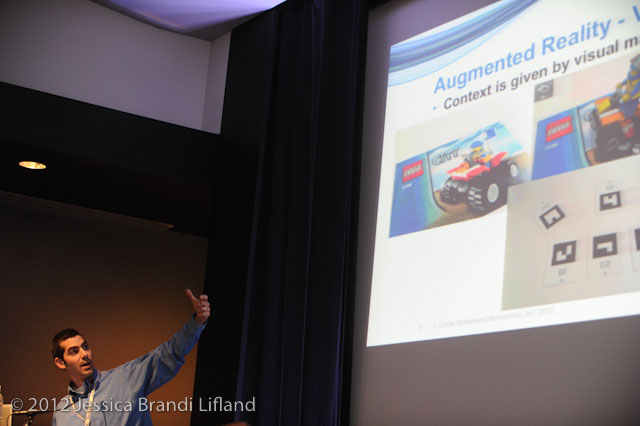 The show will feature a mix of keynotes, panels, debates, general sessions, in-the-round sessions, new technology presentations, and more. Stay tuned for more details about topics in focus.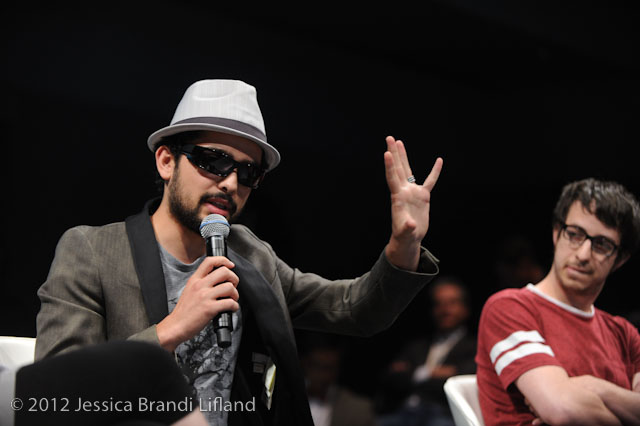 Suggestions and Feedback

To discuss the TV of Tomorrow Show, or to give us feedback and suggestions (including new technologies you would like to see showcased and topics you would like to see discussed), email Tracy at swedlow@itvt.com.
Show Sponsorship & Exhibition Inquiries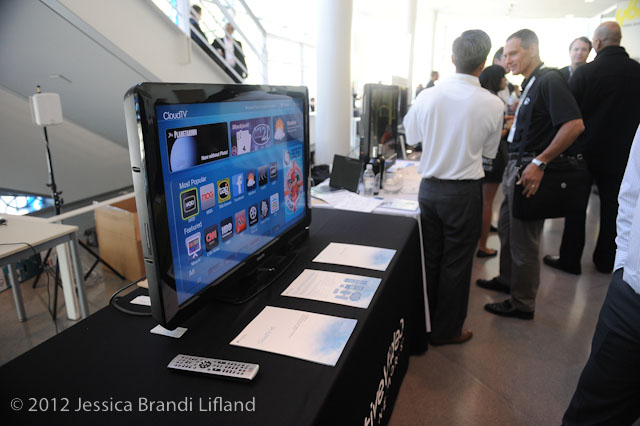 The TV of Tomorrow Show offers several different sponsorship levels, each designed to ensure maximum marketing exposure for your company--at the event itself, in the [itvt] newsletter, and in our talk radio show. If you would like to find out more about sponsoring the event, email Tracy at swedlow@itvt.com or call 415-824-5806.
The TV of Tomorrow Show's exhibit floor is located in an area that is highly trafficked by the event's attendees. Exhibit space is limited and we are assigning it on a first-come-first-served basis. So to guarantee that your company will have a booth at the show, please contact Tracy as soon as possible at swedlow@itvt.com or 415-824-5806.
Speaker Submissions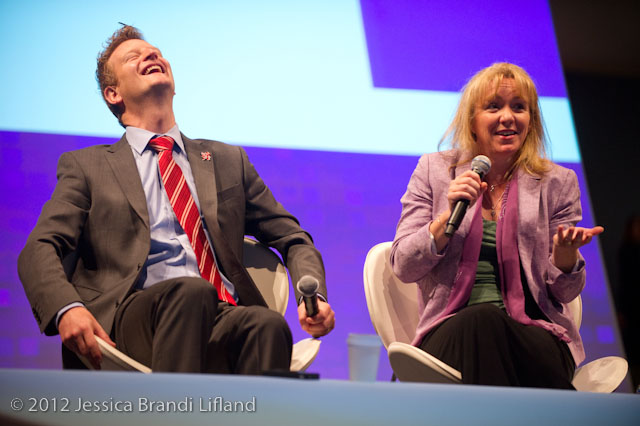 [itvt] is currently in the process of assembling an impressive line-up of speakers and moderators and will be announcing more details about this in an upcoming issue. If you are interested in applying for a speaking position at the event, email us at swedlow@itvt.com or call 415-824-5806.

Contact

Please contact Tracy Swedlow at swedlow@itvt.com or 415-824-5806 to find out more about GROUP RATES, SPONSORSHIP and EXHIBITION OPPORTUNITIES, SPEAKING PROPOSALS.
Press Contact
Please contact Tracey Sheehy at tsheehy@breakawaycom.com  to find out more about attending as press or covering the show.
When & Where
730 3rd Ave
17th Floor
New York


Monday, December 10, 2012 from 8:00 AM to 8:00 PM (EST)
Add to my calendar
Organizer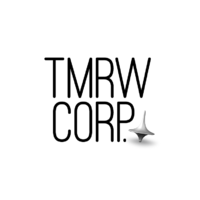 TMRW Corp. / TVOT / InteractiveTV Today ITVT is the 1st, best and most widely respected and trusted news source on the rapidly emerging medium of multiplatform streaming and interactive television. We provide concise, original coverage of industry developments, technologies, content projects, and the people building the business through our free email newsletter, news Web site, radio interview programs (Radio ITVT) and our bi-annual industry conferences, the TV of Tomorrow Show held in San Francisco & New York City. Our audience is made up of executives, technologists and creatives from over 150 countries. This company was founded in 1998 by Tracy Swedlow and the conferences have been happening since 2007. TMRW Corp. is co-owned by Tracy Swedlow & Richard Washbourne.