Looks like this event has already ended.
Check out upcoming events by this organizer, or organize your very own event.
TVOT NYC Intensive 2010 - The Rise of the ITV Economy: Commercials, Content, Commerce and Clicks

Thursday, November 18, 2010 from 8:45 AM to 6:30 PM (EST)
Event Details
InteractiveTV Today [itvt]is pleased to announce WE ARE SOLD OUT!  Please contact Richard Washbourne at rwashbourne@itvt.com to be put on the waiting list. If more afterparties are announced, we will let you know.  Stay tuned for TVOT 2011 Spring in San Francisco!

Tracy Swedlow
Founder, CEO, Editor-in-Chief of InteractiveTV Today
Producer of The TV of Tomorrow Show
Unique Event Will Enable Advertisers, Agencies, Broadcasters and OtherStakeholders to Engage in Productive Dialog with Canoe Ventures, the Company Charged with Implementing Cable's Vision for a National Interactive TV Platform
PRESENTING SPONSOR: Canoe Ventures
Event Web Site

http://www.thetvoftomorrowshow.com
Date
November 18, 2010 (Thursday)
Time
8:30 AM - 6:30 PM ET
Location
MUSEUM OF ARTS AND DESIGN
2 Columbus Circle
New York, NY 10019
RESTAURANT ON TOP FLOOR:
The Robert
http://www.arkrestaurants.com/robert.html
Options for Purchasing Your Tickets
WE ARE SOLD OUT
Hotel Arrangements
If you have questions about accommodations in New York that are convenient to the Museum of Arts and Design, please email us at swedlow@itvt.com. There are several from which to choose. For example:  Empire Hotel, Trump International Host Hotel, Hudson Hotel and others.

Photos from Previous Years of TVOT in San Francisco

For an extensive gallery of photos from the TV of Tomorrow Show 2010, click here:
http://thetvoftomorrowshow.com/blog/tvot-2010-photos
Topics We Will Explore this Year at TVOT NYC 2010

[itvt] is pleased to present TVOT NYC Intensive, a unique dialog event that will take place in New York City on Thursday, November 18th, 2010 and that will build on the success of our annual TV of Tomorrow Show (Spring, 2011, San Francisco), now in its fifth year.
TVOT NYC Intensive will focus on the new national interactive TV platform--primarily on the EBIF-based national cable ITV platform, but also on that platform's relationship with the major US satellite and IPTV platforms, and with the emerging connected and hybrid TV spaces. It will explore how brands, agencies and broadcasters can monetize this new platform through advertising and commerce, and on how they can take advantage of the new opportunities for measurement and consumer data generation ("clicks") that the platform makes possible. The event will also examine the potential of the platform to disrupt established television programming genres and business models and reshape the economics and the ecosystem of TV.
The event's presenting sponsor is Canoe Ventures, the company charged with implementing the US cable industry's vision for a national platform for interactive TV and advanced advertising. Not your typical tradeshow or conference, the event will give interactive TV industry stakeholders, including broadcasters/programmers, advertisers/agencies, retailers, application developers, technology providers, and others, a unique opportunity to engage in direct, productive dialog with Canoe Ventures, and--through questions, feedback and frank, face-to-face discussions--to have a voice in shaping the US cable industry's interactive TV vision.
Sponsorship & Exhibition Inquiries
Sponsorship: The TV of Tomorrow Show NYC INTENSIVE offers several different sponsorship levels, each designed to ensure maximum marketing exposure for your company--at the event itself, in the [itvt] newsletter, on our http://itvt.com Web site, and at the event, itself. If you would like to find out more about sponsoring the event, email us at swedlow@itvt.com or call 415-824-5806.
Exhibition: The TV of Tomorrow Show's NYC INTENSIVE exhibit floor is located in an area that is highly trafficked by the event's attendees. Exhibit space is limited and we are assigning it on a first-come-first-served basis. So to guarantee that your company will have a booth at the show, please contact us as soon as possible at swedlow@itvt.com or 415-824-5806.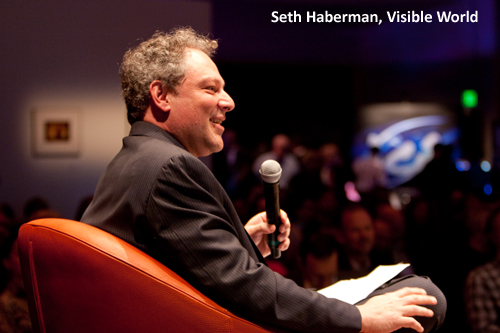 Speaker Submissions
[itvt] has already confirmed an initial line-up of speakers, panelists and workshop leaders for TVOT NYC Intensive, but we are still open to your suggestions for topics you would like to see covered on the event's schedule, and for speakers you would like to see participate in the event. Please contact Tracy Swedlow, at swedlow@itvt.com or 415-824-5806, to discuss your proposal. Please note that [itvt] is not a pay-for-play organization and that speakers do not have to pay any fee to participate in our TVOT events.
Art Exhibit
The show will once again feature a curated exhibit of contemporary artworks that exemplify the theme, "Data." If you are an artist interested in participating in the exhibit, please contact Tracy Swedlow below.


Contact Us

Executive Producer: Tracy Swedlow, [itvt],  swedlow@itvt.com or 415-824-5806 (o)  415-608-4766 (c)

Press: Tracey Sheehy,  Breakaway Communications, tsheehy@breakawaycom.com  212.616.6003 (o) 908.705.4596 (c)
What Industry Leaders are Saying about [itvt]'s TV of Tomorrow Show (TVOT) Events

"A huge 'thanks and well done' to all of you--I thought the event was well-received, smoothly run, nicely moderated and strongly led (workshop-wise, that is!). A pleasure working with you, and looking forward to more..." -- Arthur Orduna, CTO, Canoe Ventures (Premiere Sponsor "TVOT EBIF Intensive" 2010)

"An important note to say a HUGE thank you for doing such a great job last week. We were delighted with all aspects of the show and look forward to supporting the event next year....You once again created a truly special and differentiated show, with quality and original panels, and a great group of mover and shaker attendees. We were delighted with the quality of conversations we had. Equally, the papers were of a high standard, as were the speakers. Tracy, Richard and their team are to be commended for creating a differentiated event that was both productive, and yet unusually enjoyable." - Sam Pemberton, CEO, The Softel Group (2007, 2008, 2009, 2010 Premiere Sponsor)

"It's one thing to get the smartest people in the industry together on panels. It's quite another to be able to get them to offer truly enriching insights. The TV of Tomorrow Show excels at both." -- Edgar Villalpando, SVP of Marketing, ActiveVideo Networks (2007, 2008, 2009, 2010 Platinum Sponsor)

"This is one of the few events where I'm sure I'll meet the right people at the right place with the right topics to discuss. Not to mention, it's always a lot of fun!" -- Steve Tranter, VP of Broadband and Interactive, NDS (2007, 2008, 2009, 2010 Sponsor)

"Awesome, awesome job!!!" -- George Schweitzer, President of Marketing, CBS

"Wanted to take a moment to thank you for *another* terrific conference...the speakers, the warm-setting...most of all, the great, impromptu conversations that happen in-between sessions and in the coffee-runs bumping into folks you've been speaking with, but get to chat with on a whole other, more leisurely level."  - Stephanie Gaines, VP of Planning, CBS

"I can't say enough good things about you and this year's TVOT conference...Two BIG thumbs up. If I had a third thumb, it'd be up too. Thanks for the putting it together, and thanks for including me." -- Leslie Ellis, Principal, "Translation Please"

"I wanted to say thank you for the invite to speak on a panel and the great conference. It is fantastic to see the momentum continue to build after all these years and the conference feels like a reunion of friends as much as a business venture." -- Aimee Viles, VP of Emerging Media, Bravo

"I always have so much fun and meet great people. Wanted to thank you as always for giving me such great exposure at your conference. I love being on the panels, moderating and in general supporting the show. And the award was extra gravy. Really, just a treat and an honor." -- Lori Schwartz, SVP and Director of the Interpublic Emerging Media Lab

"Thank you so much for the opportunity to speak at your event. It was great to see the conference and I was really impressed with the quality of content and speakers. Kudos to you!" -- Shane Steele, VP of Global B2B Marketing, Yahoo!

"The most substantive conference on that set of topics I have ever been to. Excellent top-notch panels. People that attended got a very true sense of what was going on in the industry. There was absolutely no grandstanding." -- Jon Dakss, VP of Technology Product Development, NBC Universal

"Belated thanks for organizing a fantastic conference. Having been to many of these things, yours is one of the best because of the high quality of attendees and discussion. Plus you know everyone and are so sincere; it was really enjoyable on all levels. Thank you so much for including me." -- Lisa Hsia, SVP of New Media and Special Projects, Bravo Media

"I absolutely love your event.  I don't know how you've broken the code to making a conference completely enjoyable from start to finish. The crowd you gather is such a great mix of the long-standing industry experts and the next new hot start-ups. The networking opportunities are off the charts. Everyone I've ever met in the industry or read about in the trades and wanted to meet is there. The panelists and moderator combinations make for topical, interesting, educational panels. The beautiful San Francisco location ensures that everyone has more than their share of fresh air, and I appreciate the delicious and healthy food to keep everyone nourished. The extra creative touches you add are wonderful. Thank you!"  -- Rachelle Zoffer, Director of Interactive TV, Verizon FiOS

"It was great and thank you for letting me be part of it." -  Patrick Donoghue, SVP of Strategic Product Development, Cablevision
When & Where

Museum of Arts and Design
2 Columbus Circle
New York, NY 10019


Thursday, November 18, 2010 from 8:45 AM to 6:30 PM (EST)
Add to my calendar
Organizer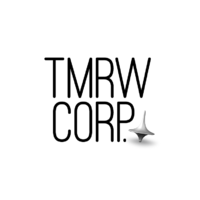 TMRW Corp. / TVOT / InteractiveTV Today ITVT is the 1st, best and most widely respected and trusted news source on the rapidly emerging medium of multiplatform interactive television (ITV). We provide concise, original coverage of industry developments, technologies, content projects, and the people building the business through our free daily email newsletter, daily news Web site, radio interview programs,Intensives, and our annual industry conference, the TV of Tomorrow Show conference. Our audience is made up of executives, technologists and creatives in over 150 countries. This is our 17th year anniversary!