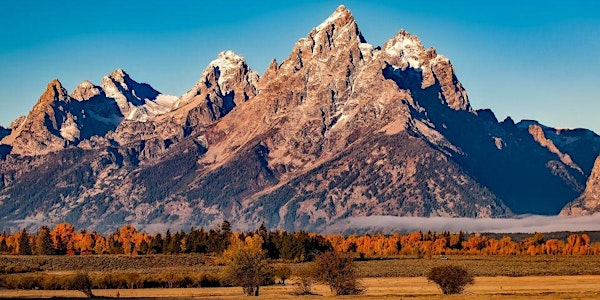 Location
Inversion Yoga
260 West Pearl Avenue
Jackson, WY 83001
Refund policy
Contact the organizer to request a refund.
Eventbrite's fee is nonrefundable.
Immerse yourself in morning meditation + daily all-levels yoga classes + wildlife tours + local curated cuisine. Sign-up deadline 8.24.2022!
About this event
Retreat to Jackson Hole, Wyoming -- it will be one of the most memorable trips you experience.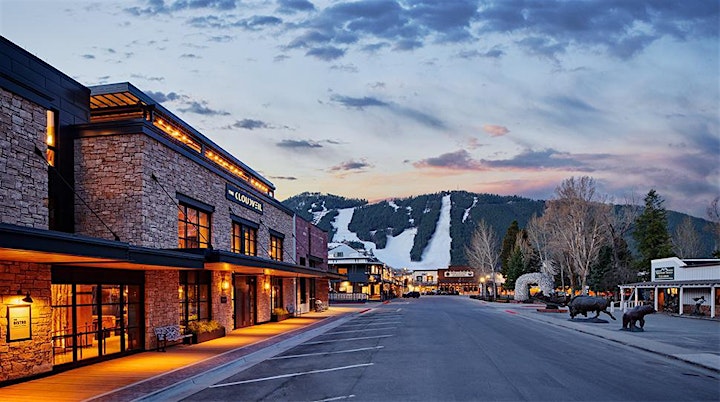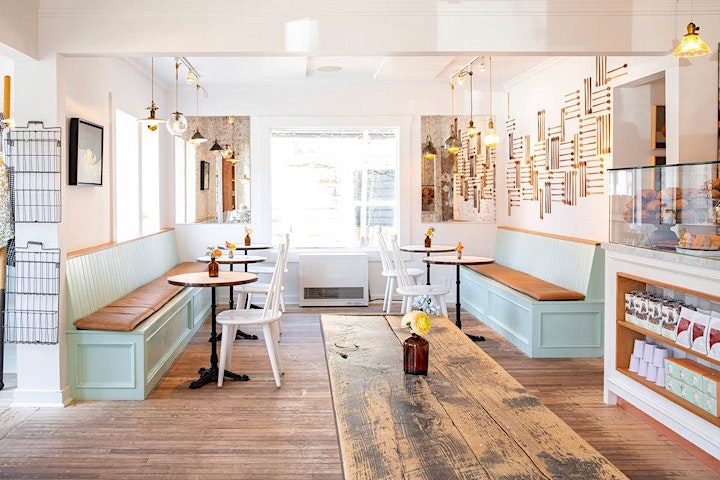 Check Out This Line-Up:
*HIGH FIVE* we will be supplying welcome gifts for each guest which will include a limited edition TVLA Align[MAT] & Goodie Filled Corpse Pose Tote (valued at $200)*
Please note the final deadline to sign-up for this retreat is 8/24/2022!
9/9 Friday: "We're So Glad You're Here!"
3:00pm - 7:30pm Get Settled Into Your Accommodations & Grab A Bite
8:15pm - 9:15pm Restorative De-Stress + Stretch Yoga Class
9/10 Saturday: "Carpe Diem."
7:30am - 8:00am Guided Rooftop Meditation at The Cloudveil
9:00am - 10:00am Energize Power Vinyasa Flow at Inversion Yoga
10:15am Breakfast At Inversion Cafe
10:30am - 11:30am Break & Refresh For Afternoon Activities
Noon Gather & Grab Lunch At Inversion Cafe
1:00pm - 4:30pm Guided Hike w/ The Hole Board & Happy Hour
Additional Options:
Stroll Town Square - walk around Jackson, enjoy the shops / galleries, and check out the local vibe
Two Wheel Tour - free free to rent e-bikes / road bikes / mountain bikes and trek over to Teton Village (about ~12 miles from Town Square). Hike around the local ski mountain and take the gondola down, grab a snack, and we'll meet you back at Inversion Yoga
5:15pm - 6:15pm Recovery Flow Yoga Class At Inversion Yoga
7:30pm Hand Fire Pizza Private Group Dinner
Optional Post Dinner -- MILLION DOLLAR COWBOY BAR (heads up this is a cash only bar)
9/11 Sunday: "Sunday Funday."
7:30am - 8:00am Guided Rooftop Meditation at The Cloudveil
9:00am - 10:00am Strength Focused Power Vinyasa Flow At Inversion Yoga
10:15am Breakfast At Inversion Cafe
10:30am - 11:30am Break & Refresh For Afternoon Activities
Noon Gather & Grab Lunch At Inversion Cafe
2:15pm - 3:15pm Breathe & Flow Yoga Class At Inversion Yoga
4:00pm - 8:00pm Sunset Guided Grand Teton & Wildlife Eco-Tour
See breathtaking views of the Grand Teton Mountain Range in Golden Hour
Explore the some historical areas within the National Park
View amazing wildlife including Bears, Bison, Elk, Moose, and Wolves
Included: Light Snacks & Drinks
NOTE: Pick-Up / Drop-Off From Inversion Yoga
8:30pm Unwind and Re-Cap Your Favorite Photo Moments Of The Day!
9/12 Monday: "It's Never Goodbye. We'll See You Again Soon."
7:30am - 8:00am Guided Rooftop Meditation at The Cloudveil
9:00am - 10:00am Full Body Stretch Power Vinyasa Flow At Inversion Yoga
10:15am Post Class Treats Provided by Persephone Bakery & Final Brekkie At Inversion Cafe
11:00am Hugs & Farewells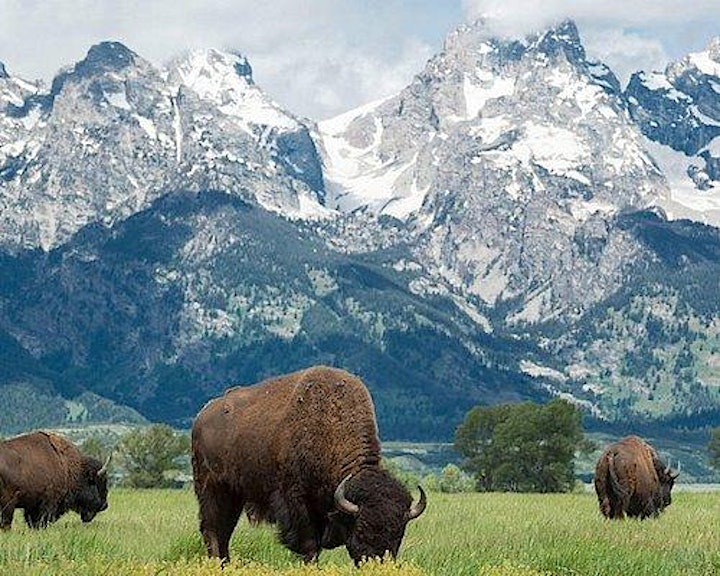 The only decisions you need to make that are not included with your retreat ticket:
Transportation to Jackson, WY (whether you fly into JAC or drive it's going to be amazing views into the valley this time of year!)
Deciding where you want to call "home base" (check out the below list for hotel // room recommendations)
Dinner on Friday eve (everyone is arriving at different times and we want to allow flexibility in your trip planning)
Dinner on Sunday eve (light snacks and drinks are provided during your *included* Grand Teton x Wildlife tour 4pm-8pm)
Book Your Room Accommodations ASAP!
Feel free to check out and compare to find your best option:
Airbnb, VRBO, Camping, etc are all options as well - we really want you to decide which location best meets your needs for this retreat and please note that Inversion Yoga does have full locker amenities if you are camping.
Food Spots Recommended By Our Favorite Jackson Locals:
If you are interested in trying some stellar food options outside of the amazing local partners we have teamed up with, we recommend booking reservations ahead of time for Friday + Sunday eve (dinner is not included on those days) -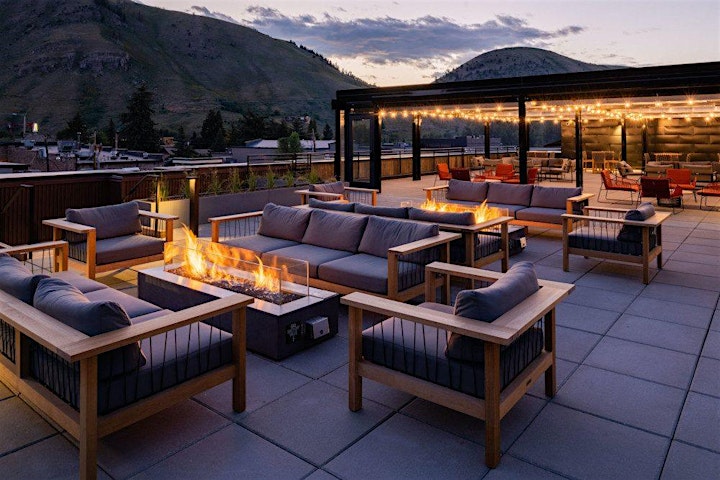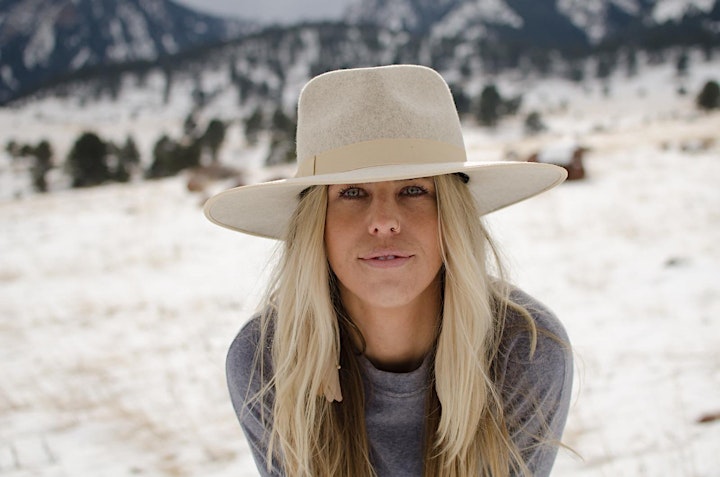 Meet Janelle Holter -
As someone who doesn't "idle well" – you'll find Janelle: hiking, running, snowboarding, lifting weights, Pilates, bouldering, mountain biking and dirt biking (as a most recent hobby) check out her Instagram here! She started her yoga journey in 2010 because it was the perfect counterpart to any fitness training program or adventure recovery routine; which then led to 10 certifications, a few international yoga retreats, facilitation of 30+ Yoga Alliance teacher trainings, and the creation of her own yoga accessory company TVLA YOGA LLC (www.tvlashop.com)!
Her sequencing style is a hybrid of several trainings from calming restorative shapes, energetic power vinyasa flows, Bikram style holds, rhythmic core work, and personal training posture breakdowns. Curating an alignment driven foundation to prevent injury is her top priority and she builds intentional layers into her classes with opportunities to "up-level" movements, perfect for all levels. Dedicated to supporting your overall growth in the classroom, Janelle will make sure your invested time on the mat feels successful and leaves you feeling balanced.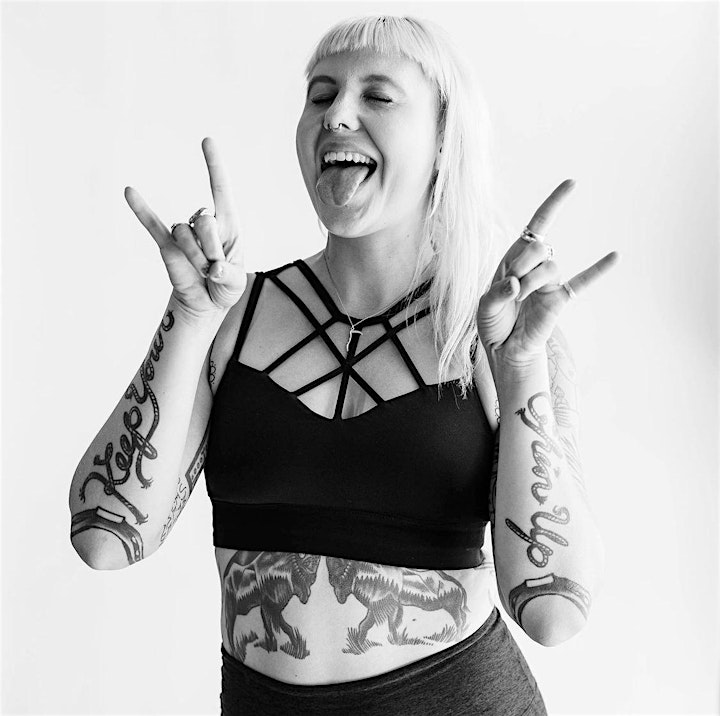 Meet Larissa Gaul -
Larissa Gaul is, among many other things, completely passionate about helping people find their joyful movement. After getting an M.S. in Molecular Medicine, she realized that continuing down the path to becoming a physician wasn't going to allow her the balanced life she craved. So, after trying out a few more full-time "creative" jobs, she began a new segue into a world of freelance work and entrepreneurial lifestyle. Larissa has been teaching various modalities of movement since 2013, from Pilates-based ballet barre classes to deep stretch.
She first connected with yoga when she started practicing to heavy metal music, allowing her to get out of her own head while practicing. When the world shut down due to COVID, she jumped at the chance of carving her own (virtual) movement space online, called Corpse Pose. Her teaching style is unexpected—incorporating mobility and functional strength poses with flowy shapes and wild transitions. She isn't one for repetitive movement and she uses her background in running surgical anatomy labs to inform a safe and aligned practice.
When she's not playlisting, designing dream merchandise for her company, or practicing going upside down, Larissa stays active and outside whenever possible. She loves to cook, bicycle, ski, paddle board, ride horses, and hike with her cattle dog, Bronco. You can follow her adventures on Instagram or connect via her website www.corpsepose.club.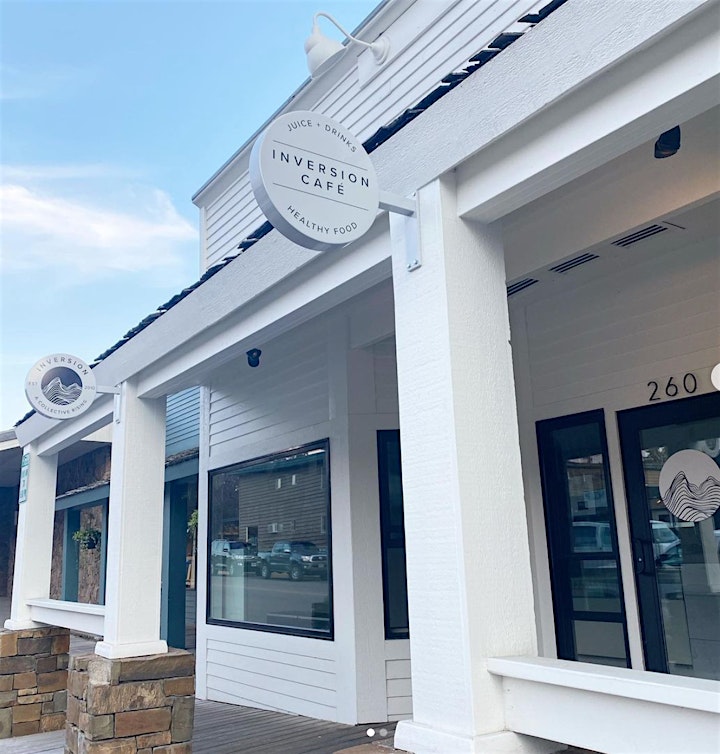 Check Out Our "Host Studio" Inversion Yoga:
Inversion Yoga is a woman-owned, three room studio that hosts warm mountain charm and a "big city" studio schedule. Complete with daily yoga + Pilates reformer offerings, modern athleisure boutique shopping, full locker room ammenities, and a health conscious cafe stocked with every post sweat treat your heart desires -- it really is a dream come true. They are located just off of West Pearl Street, which is an easy walk to almost anywhere in down town Jackson, WY. We are beyond grateful to be so warmly welcomed into their space and partner on serving you some of their sweet & savory menu options twice daily during this retreat!
FAQ
1. What if I'm new to yoga?
This retreat is for all levels! There will be plenty of opportunities to modify your practice with optional layers. We will encourage you to adjust to your own pace and listen to your body.
2. Do I have to go to everything?
This retreat is all about YOU and what you want to do. Everyone travels differently and everything we offer is optional. You may need a little bit of R&R by the pool, additional time to unwind walking around town and seeing the local shops, or a deeper exhale exploring the nature just minutes from your lodging. Trust me, we get it.
3. Are only women allowed on this retreat?
Anyone is invited to join our retreat. All we ask is that you are open and accepting of every single person attending - this is going to be a rad group of humans and we cannot wait to adventure together!
4. Do you offer payment plans?
We do not offer payment plans - once you purchase your ticket your spot is reserved. A 50% refund is possible 30 days out from the start of the retreat (50% refund available until 8/9/2022); however, we cannot offer full refunds due to booking fees that are non-refundable to us. Please note that your lodging choice will dictate your payment timeline, deposit fees, and refund options.
5. Can I bring a friend?
Ummmm Yesssss! Any friend to you, is a friend to us - each ticket purchased guarantees your reserved spot (please note that space is limited and once tickets sell out we are unable to increase capacity). Also, you don't have to travel with anyone! That's the beauty of these trips - we've got the activities dialed so you can show-up and enjoy the experience within the group atmosphere.
6. Is lodging, airfare or transportation included?
Lodging // Airfare // Transportation to the retreat are not included in your ticket price.
7. Where do we fly into?
8. What about food allergies?
All provided meals have been intentionally planned to accommodate vegetarian / vegan / gluten free. Just be sure to let us know ahead of time so we can plan accordingly.
9. Are there refunds on the deposit?
If you must cancel, we are unable to offer any refunds after 8/9/22. The 50% refund is available leading up to 8/9/22; however, we cannot refund your entire purchase due to primary booking fees to hold your spot.
10. If I have other questions, who can I talk to?
Send an email to info@tvlashop.com, with subject line "TVLA x TETON RETREAT" and we will get back to you ASAP!