TVBCF'S 4th Annual " Free " Summer Sports Camp f
Join Us in Our Youth Empowerment Movement for the Next Generation of Leaders. Through Sports.
About this event
Ladies and Gents,
Join us as we prepare for our 4th Annual Free Sports Summer Camp for At-Risk and Underprivileged youth and teens in the Las Vegas Valley.
2020 was an- unprecedented year for our youth to gather in large sports groups due to the Covid-19 pandemic safety protocols.
Many kids were not able to get out and do normal activities due to the stay home order. During the restrictions with the lack of proper exercise and nutritional education. The kid's healthy bodyweight would end up on the not so healthy side, therefore this lack of exercise puts the kids personal health at risk for conditions such as obesity and diabetes.
Our main objective for the camp is to Combat these two epidemics through sports activities. During the Sports camp, we will offer a Nutritional Education Workshop for kids to educate them on how to eat properly which will also help their brain function while in school for better concentration.
Exercise helps our youth with better brain function. especially at an early age and with your support you will help us facilitate our initiatives to keep the kids active and healthy, more productive in school, they will excel on the field in their specific sport.
They will excel in their school studies with getting better grades.
The experience of this camp will last them a lifetime.
Please Note:
Each ticket purchase is tax deductible and includes Complimentary Drinks, Appetizers, Live DJ, Raffle Prizes & a chance to bid on Silent Auction items.
You have the option to make donation on website in the amount of the entry fee and bring proof of donation to get a donation receipt for your tax records.
Visit: www.TVBCF.org to make your donation.
Location: 2635 Saint Rose Parkway Suite 200 Henderson, NV 89052
Rooftop of Coldwell Banker Premier Realty
Yours In Health,
Team TVBCF
#TVBCFcares
Website: www.TVBCF.org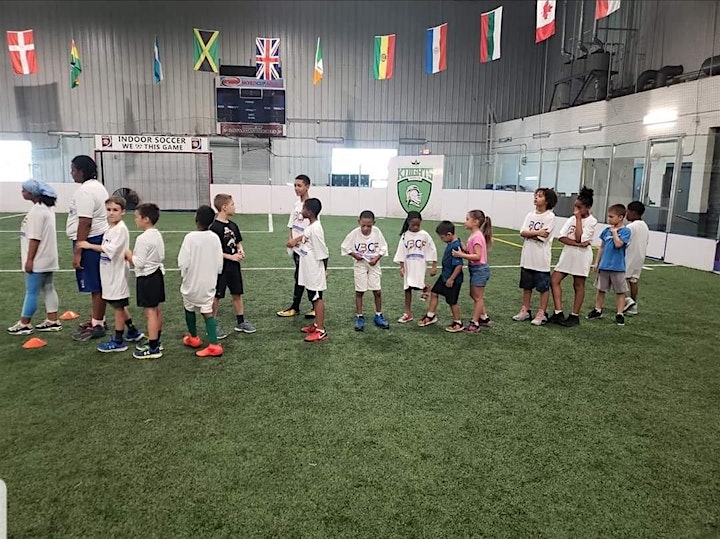 Organizer of TVBCF'S 4th Annual " Free " Summer Sports Camp f