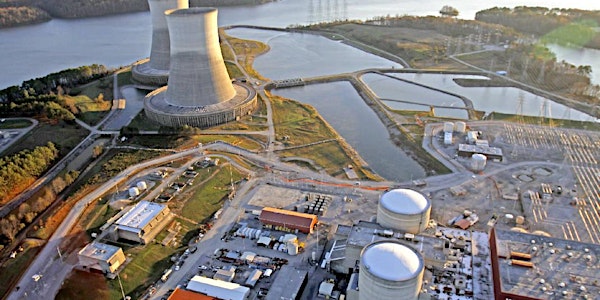 TVA SQN: Virtual Tour & Presentation
TVA's communication and technical experts, will provide a virtual tour and discuss the inner workings of Sequoyah Nuclear Plant.
About this event
Ever wonder what it looks like inside one of TVA's nuclear power plants?
Wonder no more!
Please join us on Feb 5 for a WebEx meeting with TVA nuclear professionals and a virtual video tour TVA's Sequoyah Nuclear Plant, located in Soddy Daisy, Tennessee.
While nothing beats the real thing with a guided onsite tour of one of TVA's power generating facilities, this "virtual" option offers a safe alternative during COVID-19 for those who might want a closer look at the inner workings of a nuclear plant.