About this Event
"Discover your potential" and let us help you find work as a TV Presenter in Mainstream, corporate or on-line TV.
Producers need vets, fashionistas, health experts, landscape\rs, cooks etc to present specialty programs. Whether it's a guest on a morning show or your own online blog, if you have the experience in your field of work, we will give you the tools to present and connect to your viewer to educate and motivate a TV or online audience.
Let us train and promote you to the TV industry. It includes:
Discovering more about the 'workings' of the TV & online presenting industry
Learning how to present from a script – the do's and don't's
Learning how to present without a script
Learn what makes a good interview
Actual recordings are done on-camera with direction and feedback from industry experts.
Industry guest speaker ( ABC Finance reporter -Trained and placed by TV Pro Global)
For more info: http://www.tvproglobal.com/trial-workshop-to-find-your-presenting-potential.html
www.tvproglobal.com
Trainer and Director: Sharon Lynne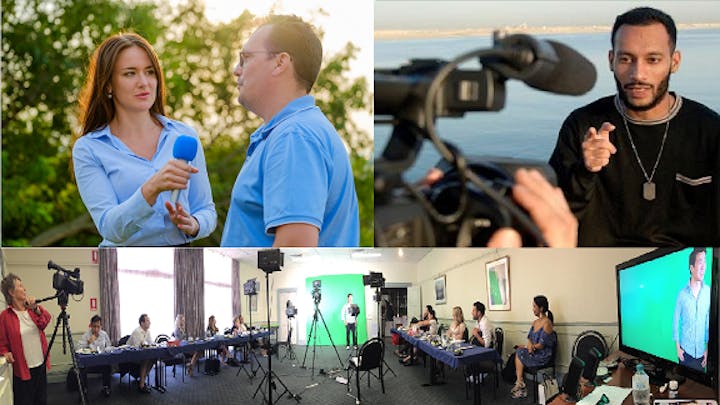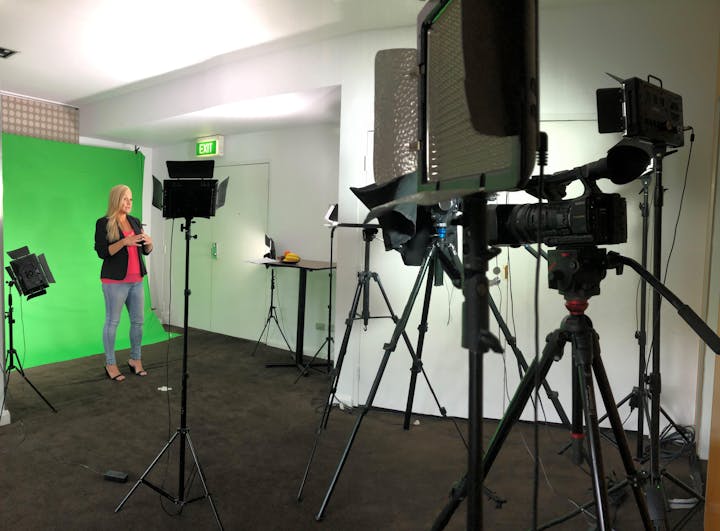 Participants will have one on one time on camera being shown how to present with and without a script (as in photo). Given personalized feedback and direction and have the option of taking home their footage for review.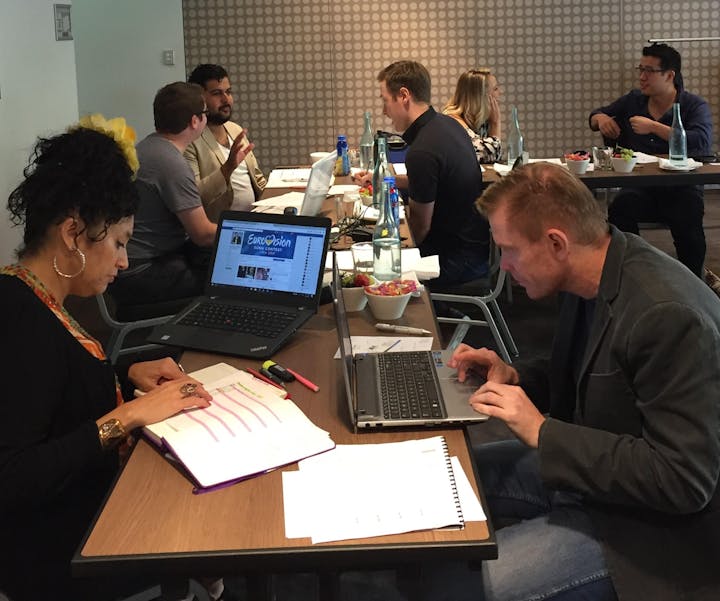 Participants may bring their laptops to view their work, make notes, interact and also learn how to format a script (optional) prior to presenting it to camera.
A fun workshop with many options including how to add video presenting to your own website. It includes a lot of information and enough structure to make an informed decision for a part time, casual or full time career as a presenter.