Description
InteractiveTV Today [itvt] is pleased to present the 7th annual
The TV of Tomorrow Show 2013 - San Francisco
June 25-26th (Tuesday-Wednesday), 8:00 AM - 8:00 PM Pacific Time, San Francisco
Tickets on Sale Now: Group Rates Available! Please contact Tracy Swedlow at swedlow@itvt.com or 415-824-5806 or 415-608-4766 (mobile) to inquire about Group Rates, Sponsorships and Exhibition Opportunities!
TVOT 2013 Will Feature Three Tracks, Close to 200 Expert Speakers and Panelists, and the Presentation of the 10th Annual Awards for Leadership in Interactive and Multiplatform Television
Expanded Venue Will Accommodate Event's Rapid Growth
Tickets on Sale Now: Special Early-Bird and Group Rates Available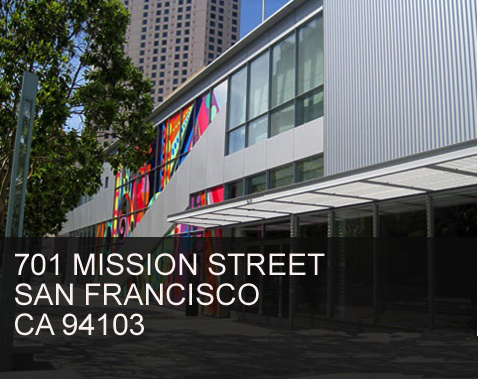 [itvt] is pleased to announce that the seventh annual TV of Tomorrow Show (TVOT) will take place June 25th-26th (Tuesday-Wednesday) at San Francisco's famous Yerba Buena Center for the Arts (YBCA), where we have secured additional space this year to keep pace with the event's recent rapid growth.


The TV of Tomorrow Show has been widely praised not only as a true experts' conference that attracts a veritable "who's who" of the interactive TV industry, but as offering a completely unique and enjoyable experience, and as presenting unparalleled opportunities for developing new business.

The event--which is expressly designed to encourage networking, relationship-building, and deal-making--enables the pay-TV operators, consumer electronics manufacturers and technologists who are building the TV platforms of tomorrow to engage in an interactive and productive exchange of ideas with the brands, broadcasters, networks, agencies, entrepreneurs, investors, producers, developers, designers, storytellers, social media companies and other stakeholders upon whom the success of those platforms depends.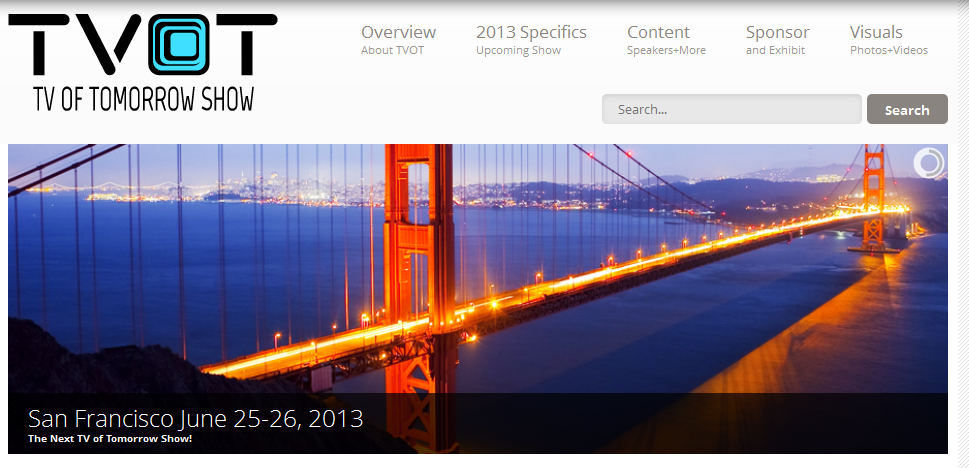 Dedicated Site

http://www.thetvoftomorrowshow.com
Show Dates
June 25-26 (Tuesday-Wednesday), 2013
Location
Yerba Buena Center for the Arts
701 Mission Street

San Francisco, California 94103
Tickets


The TV of Tomorrow Show is a limited-attendance event, so we strongly encourage you to purchase your tickets early. To purchase tickets for TVOT 2013, click here.

Tickets are currently available at

$1275.

A

special package

that includes both a ticket to The TV of Tomorrow Show 2013 in San Francisco and a ticket to next fall's TVOT NYC Intensive 2013 in New York is also available (representing a substantial savings on the full ticket price of both shows). To purchase this special two-event package, click here.
To find out about

special group rates

(three or more), contact Tracy Swedlow at swedlow@itvt.com or (415) 824-5806.
ALTERNATIVE REGISTRATION METHOD: The Eventbrite service sometimes does not accept certain corporate credit cards such as AMEX. Please contact us or download this REGISTRATION DOCUMENT here and email it back as completed PDF to swedlow@itvt.com or fax to 415-707-2154. Thanks.

Suggested Hotels Nearby

Marriott Hotel on 4th & Mission Streets
Show Sponsorship & Exhibition Inquiries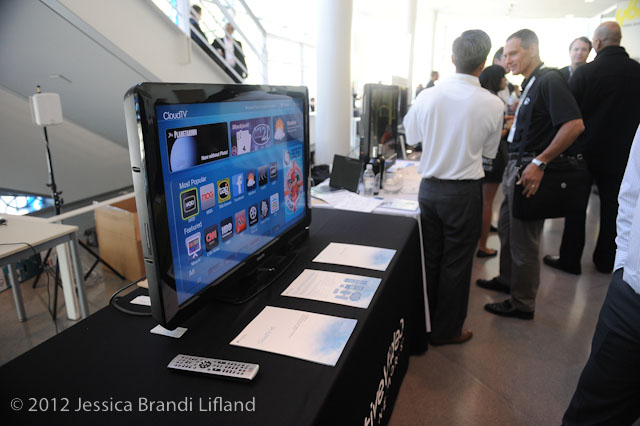 SPONSORSHIP
The TV of Tomorrow Show offers several different sponsorship levels, each designed to ensure maximum marketing exposure for your company--at the event itself, in the [itvt] newsletter and on our Web site, and in our talk radio show. Sponsors also have the option of booking a room for private meetings, customer hospitality and demos; or of securing a brand presence on our new in-show TV network. If you would like to find out more about sponsoring the event, email us at swedlow@itvt.com or call 415-824-5806.


EXHIBITION
TVOT 2013's exhibit floor is located in an area that is highly trafficked by the event's attendees. However, exhibit space is limited and we are assigning it on a first-come-first-served basis. So to guarantee that your company will have a booth at the show, please contact us as soon as possible at swedlow@itvt.com or 415-824-5806.


BRANDED WORKSHOPS
To find out more about holding an hour-long workshop session at the show, where you can showcase your company's products and services--or its vision for the television of tomorrow--email Tracy at swedlow@itvt.com.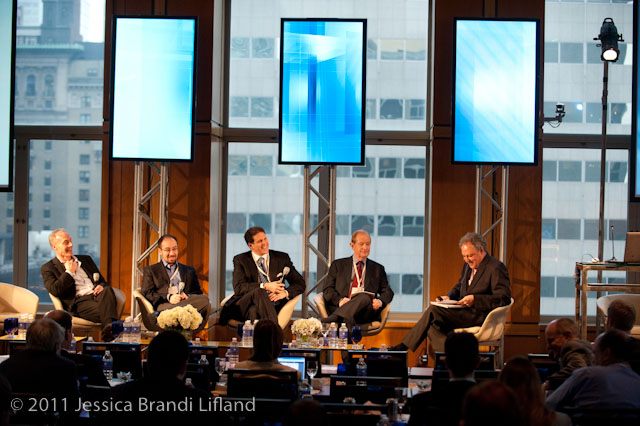 Presentations, Panels, Keynotes, Workshops at
TV OF TOMORROW 2013
The TV of Tomorrow Show 2013 will offer three tracks, featuring close to 200 industry-expert speakers and panelists:

The Today Track

will focus on the hard data that can be gleaned--and the lessons that can be learned--from the many deployments of interactive, social and advanced TV that are already in the field today. Representatives from the operators, technology providers, CE manufacturers, broadcasters, networks, advertising agencies, brands, social media companies, UI/UX designers, application developers and other players that are currently implementing interactive, multiplatform, and social television in the US and beyond will present examples of their work, and provide attendees with new deployment statistics, reports from the field, best practices and other insider insights.

The Tomorrow Track

will provide attendees with the opportunity to explore how the various platforms, technologies, screens, standards, content genres and business models that make up today's interactive/social/advanced TV space are likely to evolve over the coming months and years, and to identify new technologies, new forms of programming, new monetization strategies, and other developments that are likely to impact the space in the future. Highly interactive, dialog-driven sessions will enable attendees not only to hear from the companies, organizations and people that are shaping the future of interactive/multiplatform/social/advanced TV, but to question those experts and provide them with feedback on their efforts.

The Workshop/Master Class Track

will provide smaller groups of attendees with a more intimate and hands-on environment in which to: 1) see and learn about promising new interactive, social and advanced TV technologies and business strategies; 2) get their questions and concerns answered by subject matter experts; and 3) gain practical skills for implementing new TV experiences.
Speaker Submissions
[itvt] has already confirmed an initial line-up of speakers, panelists and workshop leaders for TVOT 2013, but we are still very open to your suggestions for topics you would like to see covered on the event's schedule, and for speakers you would like to see participate in the event. Uniquely among tradeshows, the TV of Tomorrow Show features an agenda that is developed through ongoing dialog with the industry. Please contact Tracy Swedlow, at swedlow@itvt.com or 415-824-5806, to discuss your proposal. Please note that [itvt] is not a pay-for-play organization and that speakers do not have to pay any fee to participate in our TVOT events.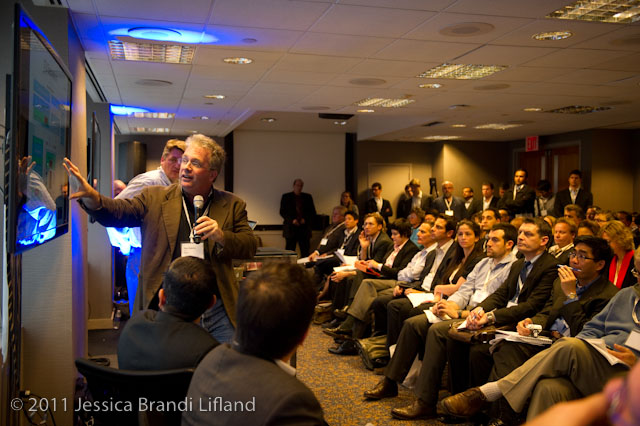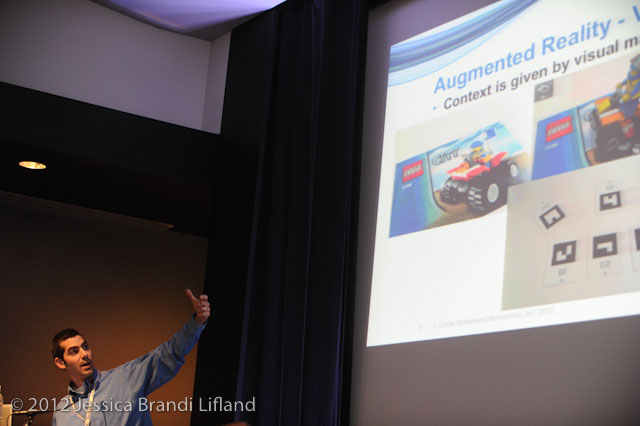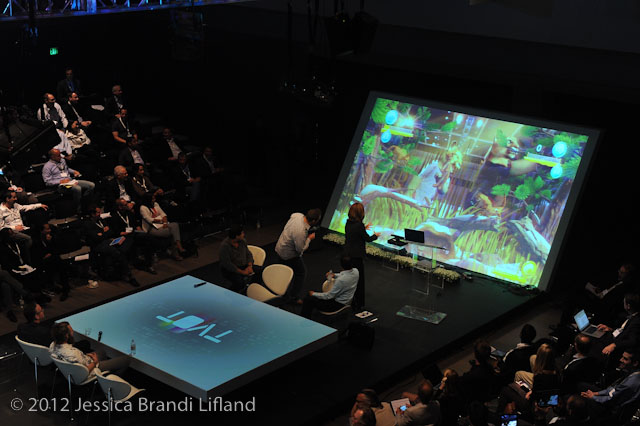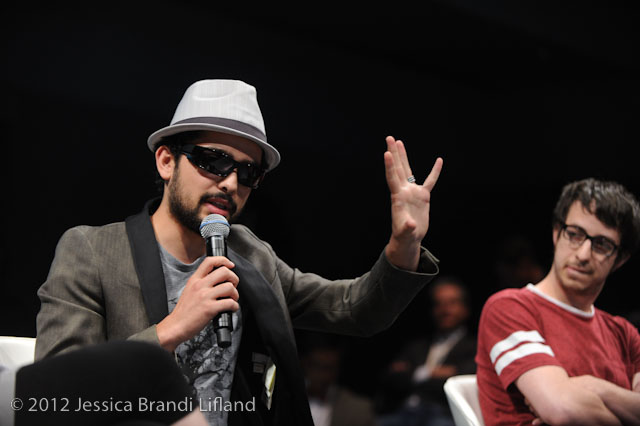 The 10th Annual Awards for Leadership in Interactive and Multiplatform Television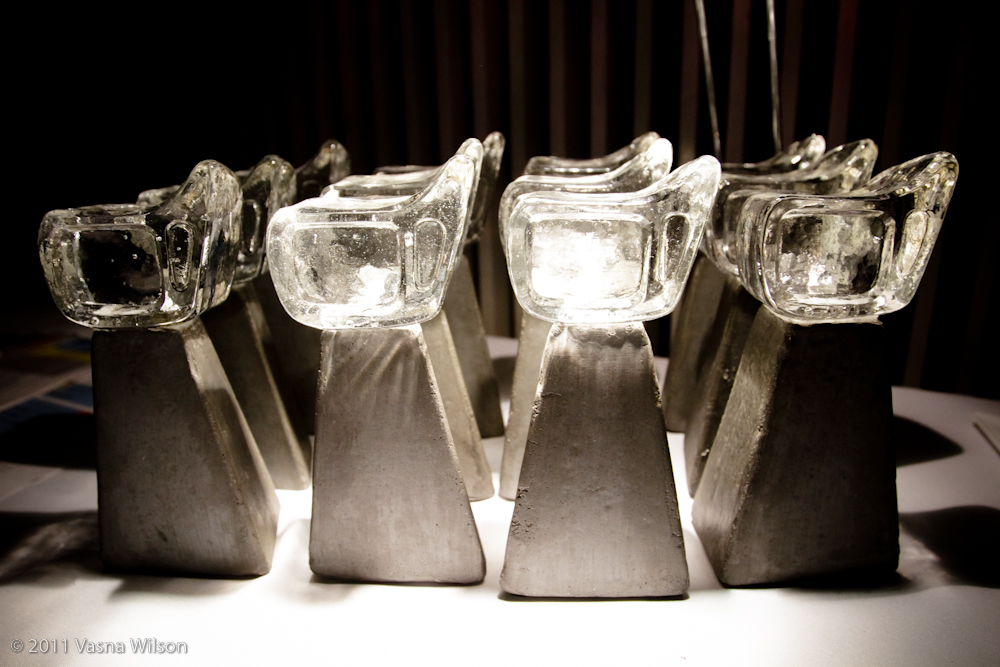 [itvt] will present our prestigious annual Awards for Leadership in Interactive and Multiplatform Television at a ceremony at the TV of Tomorrow Show 2012. The awards, which debuted at the NCTA National Show in 2004, recognize both corporate and individual achievement in the multiplatform interactive TV space. We will begin accepting nominations for the awards shortly: the winners will be determined by [itvt] readers and a panel of industry experts through a rigorous voting process.
Suggestions and Feedback

To discuss the TV of Tomorrow Show, or to give us feedback and suggestions (including new technologies you would like to see showcased and topics you would like to see discussed), email Tracy at swedlow@itvt.com.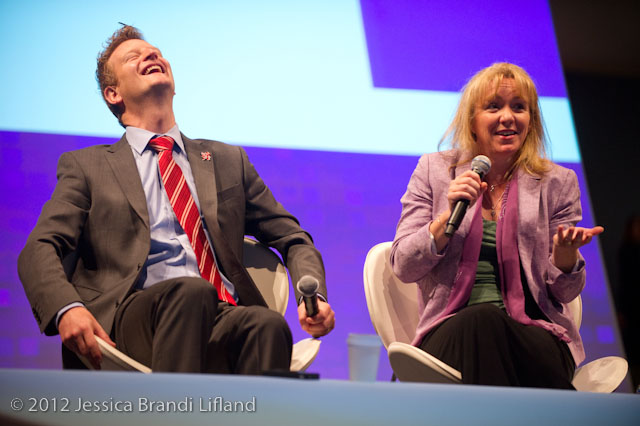 Contact

Please contact Tracy Swedlow at swedlow@itvt.com or 415-824-5806 to find out more about GROUP RATES, SPONSORSHIP and EXHIBITION OPPORTUNITIES, SPEAKING PROPOSALS.
Press Contact
Please contact Tracey Sheehy at tsheehy@breakawaycom.com to find out more about attending as press or covering the show.
Organizer of TV of Tomorrow Show 2013 - San Francisco -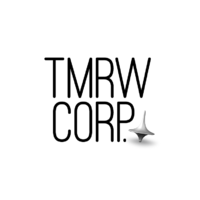 TMRW Corp. / TVOT / InteractiveTV Today ITVT is the 1st, best and most widely respected and trusted news source on the rapidly emerging medium of multiplatform streaming and interactive television. We provide concise, original coverage of industry developments, technologies, content projects, and the people building the business through our free email newsletter, news Web site, radio interview programs (Radio ITVT) and our bi-annual industry conferences, the TV of Tomorrow Show held in San Francisco & New York City. Our audience is made up of executives, technologists and creatives from over 150 countries. This company was founded in 1998 by Tracy Swedlow and the conferences have been happening since 2007. TMRW Corp. is co-owned by Tracy Swedlow & Richard Washbourne.