Description
INFLUENCER CHANNEL | Stories that inspire.

INFLUENCER CHANNEL is a business & lifestyle entertainment broadcast and media network that takes a unique approach to document and shares the stories of inspirational human journeys and the culture of local citizens; from the creative artisans, to government officials, and to innovative entrepreneurs.
NOW CASTING:
LOCAL PEOPLE & BUSINESS OWNERS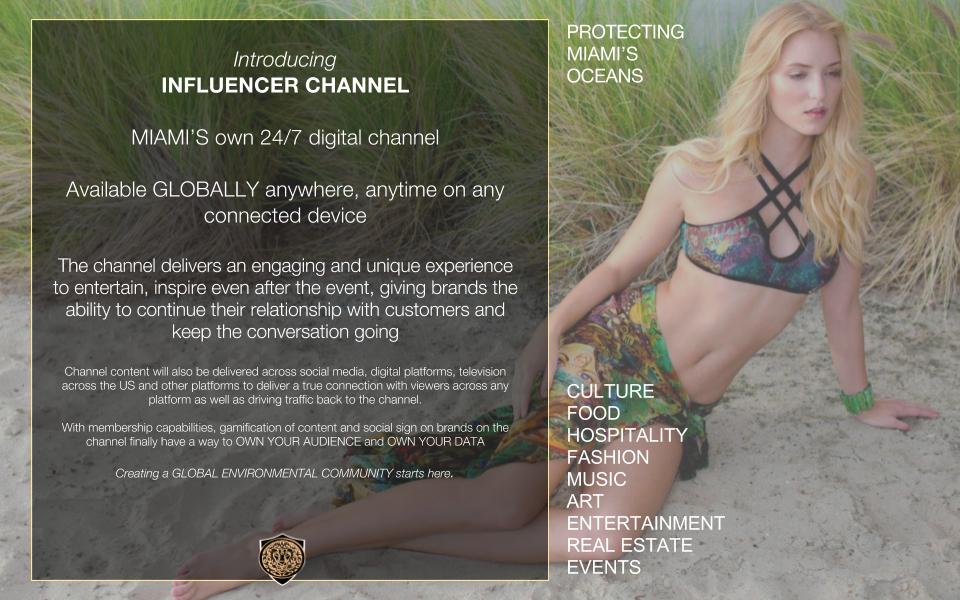 The channel is designed around 360-degree organic touch points that showcase stories about trend-setting people, their work, talents, and the community culture of South Florida. From the rising stars of local business to the artist that have developed into global superstar status. (Refer a Friend Today, it's FREE!)
Who we are searching for:
If you are a local resident of South Florida, Have a Product or Service, - We want to feature you!
You will be Fully engaged in the development and creative direction
You will have all the content to share on all your social media platforms
We broadcast and live stream your episodes

AIRTIME SCHEDULE:

AMAZON LIVE TV - YOUTUBE - FACEBOOK - ROKU - ALL ONLINE STREAMING DEVICES
2 X PER DAY

30 DAYS AIRING

OFF PEAK TIMESLOTS x 90: MINS TOTAL AIRTIME
SUBSCRIBE CLICK HERE TO PREVIEW OUR LIVESTREAM CHANNEL.
Our team of acclaimed directors and producers goal is to create high-quality content that drives your business on all platforms that promotions In the Digital Media Age.
CHANNEL SUBMISSION, PRODUCTION BOOKINGS & REFERRALS
Email: info@cesv-agency.com
Phone: 786-371-6552
Subscribe for updates
YouTube: InfluencerTV
Instagram: influencer.channel
Facebook: InfluencerTV
Reference our commercial and advertising video partners:
www.vimeo.com/cesvagency | www.cesv-agency.com | influencer-tv.com
*LIMITED TIME OFFER*: MUST BE BOOKED BEFORE NOV 30TH 2018