About this Event
Tutu Tales Party Productions proudly presents the Sixth Annual Royal Tea Party!
You're invited to our annual Spring Celebration, being hosted this year on two dates - April 25th and 26th - at the charming My Enchanted Events Venue in Casselberry, Fl!
We're heading down to the bayou with 12 of our favorite princesses for a "Tiana's Palace" inspired tea party complete with delicous New Orleans savories and sweets, live musical performances & unparalleled fun!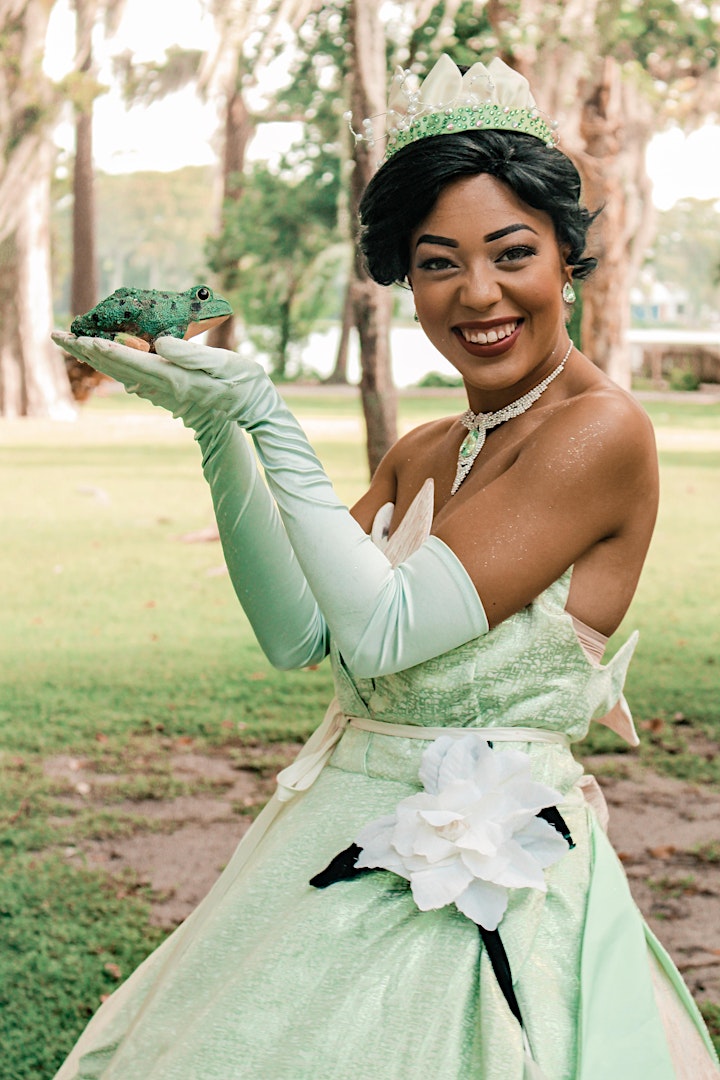 Select from three available sessions!
Saturday, April 25th, Morning Session 11:00a-12:30p
(VIP Reception available before from 10:15a-11:00a)
Saturday, April 25th, Afternoon Session 2:30p-4:00p
(VIP Reception available before from 1:45p-2:30p)
Sunday, April 26th, Morning Session 11:00a-12:30p
(VIP Reception available before from 10:15a-11:00a)
~~~~~~~~~~~~~~~~~~~~~~~~~~~~~~~~~~~~~~~~~~~~~~~~~~~~~~~~~~~~~~~~~~
Each guest (adult and child) must purchase a ticket to this event. You may select which princess table to be seated at. All children must sit with an adult guardian. Your ticket purchase will secure your seat at your chosen table. Tickets become nonrefundable at midnight on March 25th, 2019 but remain transferrable.
Only children require a VIP add-on ticket. Adults may accompany their children to the VIP Reception free of charge (with their General Admission ticket purchase).
~~~~~~~~~~~~~~~~~~~~~~~~~~~~~~~~~~~~~~~~~~~~~~~~~~~~~~~~~~~~~~~~~~~
Our VIP Reception will include an exclusive meet & greet session prior to the main event with ALL of our attending princesses! Children will enjoy an opportunity to spend quality one-on-one time with the princesses and pose for a professional princess group photo. VIP guests will enjoy princess makeovers & a very special gift! VIP guests will also receive priority seating during the main event closest to the princess at their table.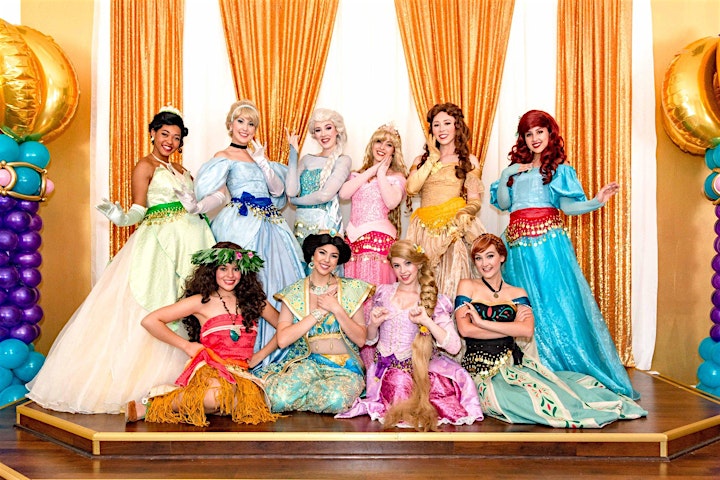 General Information:
- Programs will be distributed at the event for the guests' convenience. The ninety-minute Main Event will include introductions, a tea party, live performances, and free play. Guests will have an opportunity to meet all of the princesses, take pictures and receive autographs during the free play. Adults and children will each be served light snacks and refreshments at their tables. The menu will be disclosed at least one month before the date of the event.
- This event is recommended for children ages 3-9. For the safety and comfort of the guests and staff, parents and guardians must remain seated at their seats at all times during the Main Event. Lap infants do not require a ticket purchase. Due to limited space, we are unable to allow strollers into the facility during this event.
- You must provide a copy of your ticket purchase (printed or digital) upon arrival at the Registration desk where you will be checked in and provided with the event program. VIP guests will also receive a wristband.
- All guests are encouraged to wear their royal attire.
- Guests with dietary restrictions are welcome to bring their own snacks to the event. The food served may contain dairy, gluten, peanuts, and other potential allergens. Full menus will be disclosed at least one month prior to the event.
- A professional photographer will be capturing photographs of the event and the guests. By purchasing a ticket, you consent to our sharing of the images captured on our social media pages.
- Parking is available in the front and rear of the building. The available overflow lot is located at 1251 Seminola Blvd., Casselberry, Fl. We highly encourage friends and relatives to carpool to this event.
- The venue is equipped with one unisex restroom that offers a baby changing table. You may experience short wait times when utilizing the restroom.
- Refund Policy: you may request a full refund until one month before the event date (March 25). On March 25, all tickets become nonrefundable.
- Tutu Tales reserves the right to cancel or postpone this event. Any cancellations will be announced no later than one month before the event and all monies will be returned to the guests to the same payment method utilized when purchasing the tickets.
- This event, company and staff is in no way affiliated with Disney, Universal, Nickelodeon, or any other nationally known organization. The production of the Royal Tea Party is completely created and produced by the owners and managers at Tutu Tales Party Productions with the purpose of providing our community with an entertaining experience. The name and concept of this event are intellectual property of Tutu Tales Party Productions and recreation of this event is considered infringement.