Multiple Dates
Tuskegee Airmen Memorial Events - August 26th, 27th & 28th
Tuskegee Airmen Memorial Dedication: Museum Exhibit, Welcome Reception and Luncheon
About this event
In recognition of the accomplishments of the Tuskegee Airmen of WWII and the pilots that perished in accidents in the Port Huron, Michigan area, a memorial dedication ceremony will take place on August 28, 2021. The memorial will be placed in the International Flag Plaza in Port Huron, Michigan. This will be a multi-day event that includes a museum exhibit, welcome reception, memorial dedication and luncheon. This event is made possible, thanks to private and corporate donors, Diving With a Purpose (DWP), the City of Port Huron, and the State of Alabama.
We are proud to hold these activities to memorialize the bravery of the Tuskegee Airmen. Register for tickets on this Eventbrite site for the Museum Exhibit, Welcome Reception and Luncheon.
Event Schedule
Port Huron Museum Exhibit Thursday – August 26th (5:00 – 7:00 pm)
Welcome Reception Friday – August 27th (5:00 – 7:00 pm)
Dedication Ceremony Saturday – August 28th (10:30 – 11:30 am)
Luncheon Saturday – August 28th (12:30 – 3:00 pm)
The Tuskegee Memorial Dedication on International Flag Plaza on August 28, 2021 at 10:30 am is a public event and does not require registration.
We ask that if you are feeling ill or have been exposed to COVID-19 within two weeks of the event to please stay home. For everyone's safety, masks will be available at the venue. Measures will be taken to support social distancing between guests and the luncheon will be plated and individually served. We encourage everyone to consider vaccination prior to attending.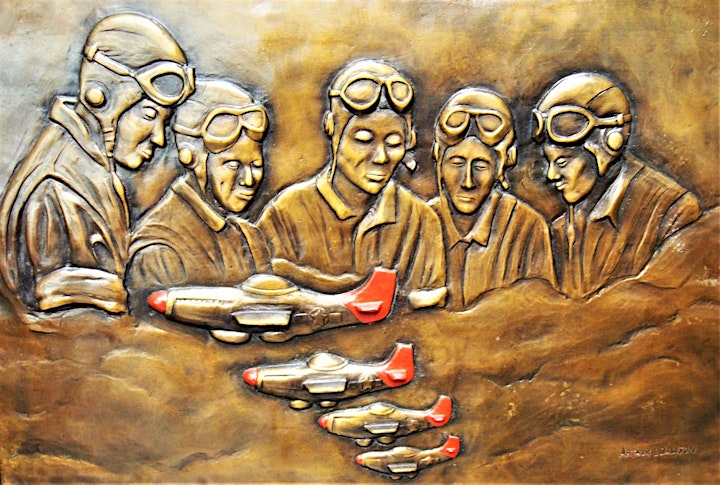 Organizer of Tuskegee Airmen Memorial Events - August 26th, 27th & 28th