Description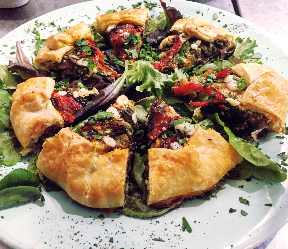 Join the St. Louis MetroMarket for our next Turnip Tuesday event, the second annual Spring Vegan Tasting Dinner at Seed Sprout Spoon!
Kickoff Spring with the fresh goodness of a Four Course Vegan Dinner + local cocktail pairings* in the warmth of Seed Sprout Spoon's dining room . Proceeds go to support the St. Louis MetroMarket's mission of eliminating food deserts in the St. Louis community.
Turnip Tuesdays is a dinner series hosted by the St. Louis MetroMarket. We collaborate with St. Louis's farm-to-table restaraunts to offer unique, delicious dining experiences highlighting the best of St. Louis culture: locally grown produce, craft beer and cocktails, premier restaraunt venues, lively discussion, and great people.
*Local Cocktail Pairings are optional*
**Wine also available by the bottle.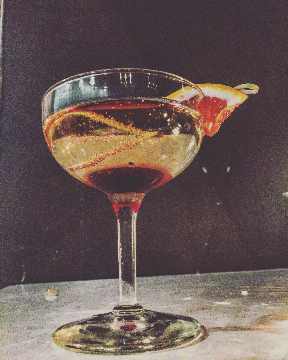 DINNER MENU
---
1
shiitake bisque with crispy leeks
feat. Ozark Forest Mushrooms
Diplomatico rum, fresh lemon, Pernod, housemade grenadine
2
tender spring greens, pickled turnips, braised baby garlic
feat. Bohlen Farms
Crown Valley Washtub gin, Thatcher's Organic Elderflower, Cava covides, fresh lemon
3
green curry tofu, Missouri rice, charred poblano
feat. McKaskle Family Farm, Doublestar Farms, Mofu Tofu
house infused cucumber vodka, pineapple juice, fresh mint
4
paw paw spice cake, coconut sabayon, candied pecans
feat. McGraw Hilltop Pecan Farm, Bohlen Farms
Northwest Coffee custom Seed Sprout Spoon roast, housemade chocolate liqueur, Bailey's, topped with fresh whipped cream & cinnamon