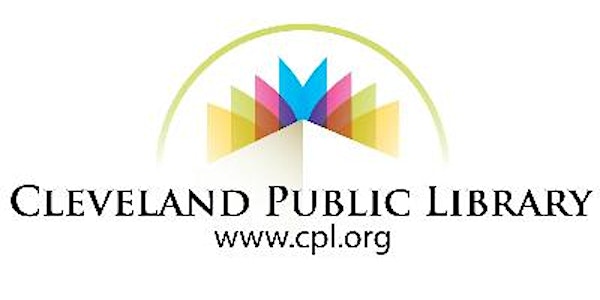 Turning Your Art into a Business
When and where
Location
325 Superior Ave Legacy Room, Louis Stokes Wing Cleveland, OH 44114
Description
Free workshops for creative artists in music, publishing, TV & film, digital media and the visual arts. This series of ten workshops provides artists with a better understanding of the legal and business aspects of five creative disciplines and empowers them to monetize their art. This program is being coordinated by Leah Lewis, of Three Butterflies Entertainment LLC (http://threebutterfliesllc.com/).
FINE ARTS
June 2: Business & Legal Affairs- Katie Steiner, Esq.
June 9: "Being a Visual Artist"
Steve Day, a partner at Calfee, Halter & Griswold, will discuss various legal and business aspects of being a professional visual artist. This presentation aims to help visual artists understand various contracts and business relationships in the arts field and to avoid potential pitfalls. Steve will discuss commission arrangements with art dealers, work-for-hire arrangements, hiring an agent, appraisals and taxes, and handling disputes.
PUBLISHING
June 16: Buyer - "The Business of Book Publishing"
Communications and consulting professional Kim Martin Sadler will focus on the behind-the-scene processes that lead up to the publication of a book. She will discuss solicited and unsolicited manuscripts, proposal review, profit and loss review, the Editorial Committee process, contract negotiation and grant of rights/copyrights, and permissions.
June 23: Creator/Seller - Linda Peavy
DIGITAL ARTS
June 30: Buyer - "Reality Is Her Canvas: Opportunities and Liabilities in the Digital Arts"
With an unprecedented array of expressive technologies at their disposal, digital artists have never been freer to shatter the line between fantasy and reality as they bring their imaginations to life. But with great power comes great liability. Art should provoke, but not lawsuits, and digital mediums present unique concerns about ownership and censorship. First Amendment Lawyer Patrick Kabat will discuss the use of digital raw materials, appropriation art, and digital manipulation. It is intended that digital artists will leave better-informed to avoid costly disputes, and also to stand firm on their expressive freedoms.
July 7: Creator/Seller - Prof. Jared Bendis
TV & FILM
July 14: Buyer - Ricky Volante, Esq.
July 21: Creator/Seller - Ricky Volante, Esq.
MUSIC
July 28: Buyer - "Licensing, Copyright, and Promotion in the Music Business"
Anna Kelberg Kim, Esq. & Andrea Liguore, Esq. will discuss music licensing for businesses, including governing law and performing rights organizations, the difference between personal and commercial use of music, and licensing for live music, radio, TV, digital and streaming. Their presentation will also cover guidelines for consumer and business use of music under Copyright law, Public Domain and Fair use. They will provide guidance to social media for musicians and music businesses and explain not-for-profit music organizations.
August 4: Creator/Seller - "Artist Development in the Music Business"
Professor John Latimer helps prepare music artists for their career launch. In the music business, many artists will face two types of development in their careers--Artist Development, or the pre-release creating, planning and preparing, and Product Development, or the implementing and producing. Learn how art is no less important than commerce for today's developing musician.