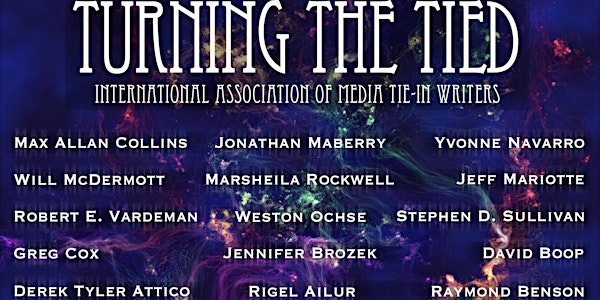 TURNING THE TIED Multi-author Event
A three day free event to celebrate the publication of Turning The Tied, by the International Association of Media Tie-In Writers.
About this event
Join University Book Store as we present a three day event - Tuesday, June 29th through Thursday, July 1st at 5 PM - to celebrate 21 authors who contributed to the anthology TURNING THE TIED .
Compiled by the International Association of Media Tie-In Writers, this dazzling collection of uplifting and curious tales will take you through the centuries and from the depths of the ocean to the stars. You'll discover well-known, beloved characters in new settings and circumstances.
This online Zoom event begins at 5 PM Pacific Time on all three days - Tues, June 29; Wed, June 30; and Thurs, July 1. You will need a Zoom account in order to join the event; click here if you need to sign up for a Zoom account. Attendance is limited so please register early!
Free registration through the "register" button is required to join this event. Your order confirmation email from Eventbrite will contain instructions on joining the Zoom event; scroll down to the "Additional Information" section for details. Each event date will have it's own unique Zoom link so please make sure you're using the correct link for the day(s) you would like to attend!
In addition to the confirmation email, you will receive reminder emails two days ahead of time and a few hours before the event that will also include the instructions for joining the event. If you don't receive either the confirmation email or the reminder email, please check your spam and promotions folders. If you still haven't received instructions on joining the event by 6/ 28, please email events@ubookstore.com.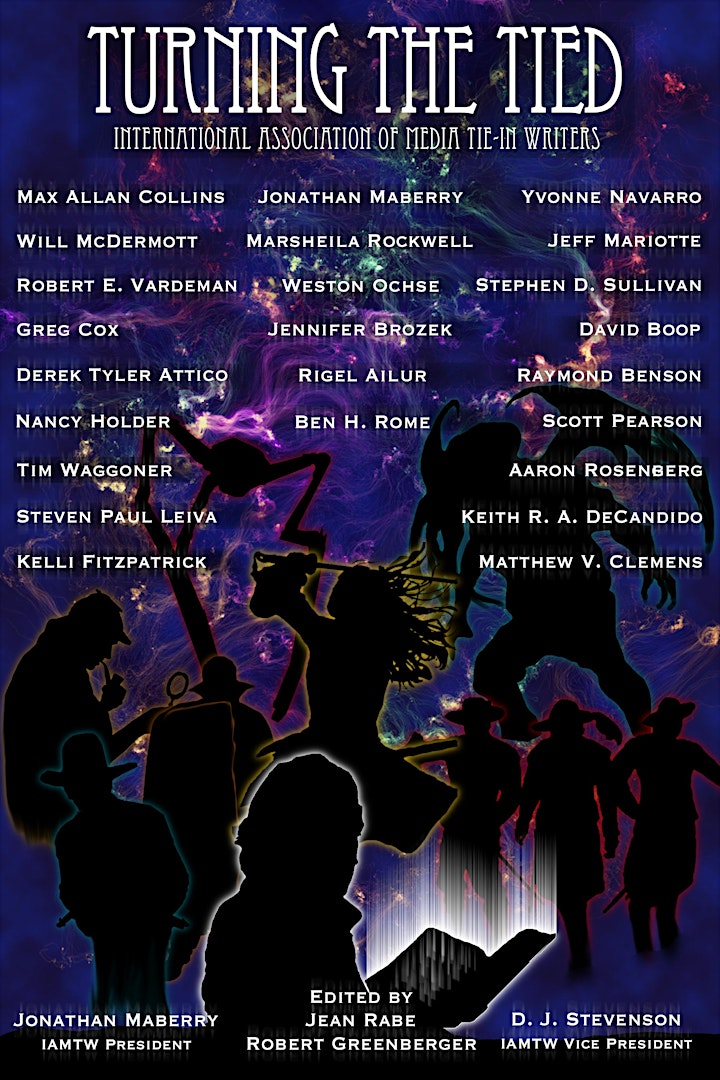 TURNING THE TIED is penned by some of the finest writers working in tie-in fiction today, including Max Allan Collins, Jonathan Maberry, Nancy Holder, Jean Rabe, Raymond Benson, and many more.
Sherlock Holmes, John Carter of Mars, Hopalong Cassidy, Mulan, Dracula, Mina Harker, the Three Musketeers, Cyrano de Bergerac, Baron Munchhausen, and Frankenstein's creature are a scattering of the literary souls that populate these pages. And cats. There are more than a few cats.
Turning the Tied promises heroics, chills, a few laughs, and several good tidings.
THE FULL AUTHOR LINEUP
June 29
Bob Greenberger (moderator)
Keith DeCandido
Yvonne Navarro
Weston Ochse
Steven Paul Leiva
Jen Brozek
David Boop
June 30
Jean Rabe (moderator)
Aaron Rosenberg
Will McDermott
Nancy Holder
Jonathan Maberry
Stephen D. Sullivan
Tim Waggoner
July 1
D. J. Stevenson (moderator)
Rigel Ailur
Greg Cox
Kelli Fitzpatrick
Scott Pearson
Ben Rome
Robert Vardeman
Derek Tyler Attico