Live webinar discussing stress and strength.
About this event
This will be a live interactive webinar presentation. If you are unable to attend the live webinar, you will be able to view the recorded webinar for up to three days after, but you must be registered to view the recorded version.
About this Event:
Presented by 1st Responder Conferences. Sponsored by California Casualty
Presentation Title: Turning Stress into Strength
Description of the Presentation: How do you handle unexpected stress and challenges in your life? If you've ever felt overwhelmed or anxious from events that happen to you professionally or personally, then this session is for you. You'll pick up keys to unlock personal strength, resilience and peace that will allow you to handle life's inevitable twists and turns.
Target Audience:This Public Presentation is open to anyone with an interest in the subject matter. This webinar is particularly aimed for all 1st Responders and their families, Police, Fire, EMS, Dispatchers, Military/Veterans, Corrections, Coroners, Chaplains, Retired 1st Responders, Professional Staff, Clinicians and Health Professionals and those who work in helping professions who work with others.
About the Speaker:Kwesi Millington is a former RCMP police officer, who has overcome struggles professionally as well as personally dealing with PTSD and Depression. Kwesi's story is known nationally and is the subject of the best-selling book, Blamed and Broken. After overcoming a decade long struggle which included public scrutiny, a wrongful conviction and unjustified incarceration, he has turned the ability to rise above adversity into messages that transform his audiences for the better. He now teaches first responders and high-stress organizations how to avoid burnout, build mental health and cultivate resilience in their lives.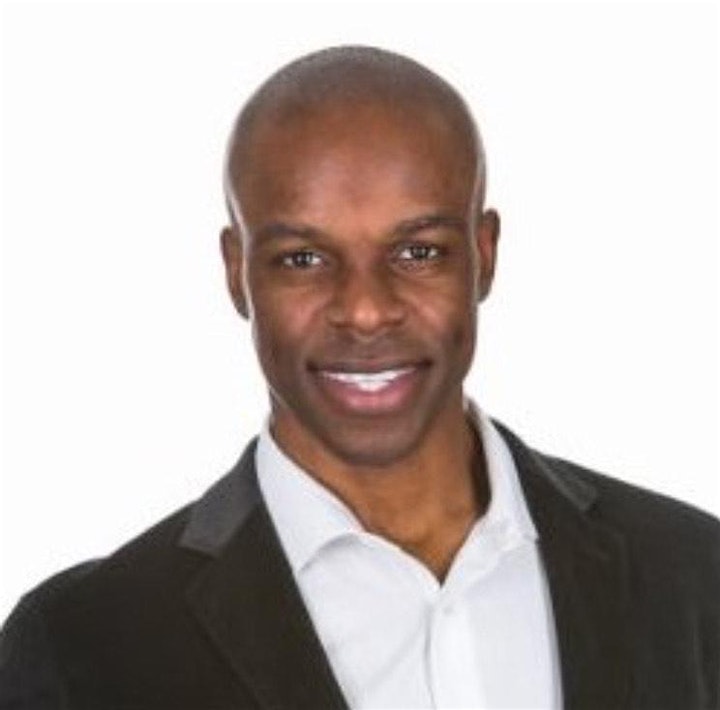 Additional Information:
All of our online 'live-presentation' events are delivered via Zoom. You will be provided with further details after you register. (It is recommended to have a free Zoom account)
*Please note: Ticket Sales end when the webinar begins. Registration is limited for this webinar.
Donations for this event are appreciated. All ticket donations will go towards our 1st Responder Conferences Scholarship fund to help pay for registrations to our live conferences for those first responder and families who need financial assistance. We receive several applications for our scholarship fund. Because of your donations, we are able to Help Our Everyday Heroes and their families! Please consider a donation of $10 or more for this event.
All of our online 'live-presentation' events are delivered via Zoom. You will be provided with further details after you register. (It is recommended to have a free Zoom and Eventbrite account)
*Please note: Ticket Sales end at least 1-hour before the event starts. Tickets are limited for this event.
Certificate of attendance available upon request for anyone who would like to self-submit training hours.
Warning! Some of the material presented at our webinars and conferences may cause emotional triggers. If you are in need of additional resources please contact us. These webinars are not intended to provide counseling services, whether medical, psychological or of any other kind, nor to diagnose, prevent, cure or treat any disease, disorder or injury. These webinars are certainly not intended to replace the advice of a physician. If you need expert advice, please consult a competent professional. These webinars are only intended for "educational" use and they should only be used as a guide.
Webinar Resource Partner/Sponsor: California Casualty
California Casualty is in the business of providing you with high-quality insurance coverage and service at a competitive price. Since its founding in 1914, California Casualty has been led by four generations of Brown family members. Their dedication to California Casualty's excellence is woven through the entire fabric of our organization.
California Casualty's mission is to provide protection and peace of mind for the people that serve our communities. We've had long-term relationships with many different groups in the fields of:
education
law enforcement
fire fighting
We're excited to add nurses as our newest group to protect.
Special benefits are tailored to meet the unique needs of our customers. These include deductible waivers for cars damaged at school for educators, and premium waivers for the survivors of public safety officers who make the ultimate sacrifice in the line of duty.
California Casualty is proud to serve our community in many ways. Our employees dedicate significant time and effort in a variety of activities to raise money for programs such as:
heart disease
cancer research
food banks
school supplies
holiday gift programs
food for homeless pets
Visit their website to learn more about California Casualty: https://www.calcas.com
Organizer of Turning Stress into Strength #1RC
Our conferences are for all 1st responders, police, fire, EMS, military/veterans, corrections, dispatchers, chaplains, retired 1st responders, spouses, professional staff, clinicians, and all who work in the public safety field.
1st Responder Conferences presents a multi-faceted two-day seminar and networking event for improving the mental health and wellness of our first responders. By discussing the real 21st Century issues that are consistently facing our first responders and their families, our conference will provide awareness, resources and action items to combat PTSD, depression, suicide, addiction, stress, and overall mental health.
1st Responder Conferences proudly introduces a line-up of credible nationally recognized speakers who will address matters that impact the personal and professional lives of all first responders and their family members through dynamic and engaging presentations for the entire first responder community. Every conference is unique! We continually focus on mental health and wellness, but we provide different speakers to ensure you are receiving the most up to date information and knowledge that there is to offer. Our two-day seminars also differ in that your spouses or significant others who support you are invited to come learn with you.
With a progressive and forward message of optimism and sustainability, 1st Responder Conferences goal is pushing past traditional silence and bringing first responder wellness to our everyday heroes.