Actions and Detail Panel
Turning Homeward: Restoring Hope and Nature in the Urban Wild
Thu, April 20, 2017, 7:00 PM – 8:30 PM PDT
Description
Amateur naturalist and award winning writer, Adrienne Ross Scanlan, talks about her book, Turning Homeward: Restoring Hope and Nature in the Urban Wild. Taking readers on a journey through 11 altered Puget Sound landscapes - from city streambeds to neglected parks - Scanlan considers how time spent working to reclaim the region's natural areas and salmon runs helped her come to terms with her past and find the true meaning of "home." In the tradition of Annie Dillard, her lyrical prose reveals common places and geography in a fresh and engaging light.
This talk is presented by King County Library System. We are promoting it in conjunction with our Kirkland Conserves biannual sustainability education series.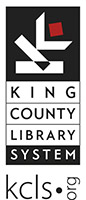 More Classes
This talk is part of the City of Kirkland's bi-annual Sustainability Education Series! See other Spring 2017 events.