Description
Turning Conversations Into Sales
Learn three core principles that will help you accelerate your business growth and generate more revenue in alignment with your core values around service.

In this engaging 1.5 hour workshop, we will cover the 3 Pillars of Sales Success: Strategy, Mindset and Leading Through Sales using a servant leadership framework. You will learn to connect purposefully with others and create a container to build a shared vision for what working together would look like and move from exploration to closing a sale.

We will engage in purposeful networking and go deep to uncover what is keeping us from reaching our full potential, generating more revenue and making the impact in the world that we are meant to!

After participating in the hands-on group program, you will be able to:

Up-level your goals and mindset to take your business to the next level
Learn a strategy and mindset shift that makes pitching and networking easier
Unlearn old stories about "selling" and "chasing" opportunities so that you create a new approach to landing your ideal client or opportunity
Practice pitching and "selling" in a supportive peer partnership model
Connect authentically and deeply with other business professionals and create win-win partnerships and opportunities

I will also be sharing a powerful peer support and accountability framework that I use with all of my clients and students around the world.

Every person who attends this workshop will walk away with 3 tools that I use with my most high level clients. You can use these tools for yourself, your team and those in your personal life to support them in aligning with their full value and vision of success.

This is going to be an incredible session that is filled with energy and practical hands-on skill building.

I cannot wait to see you there!


Presenter:
Brigette Iarusso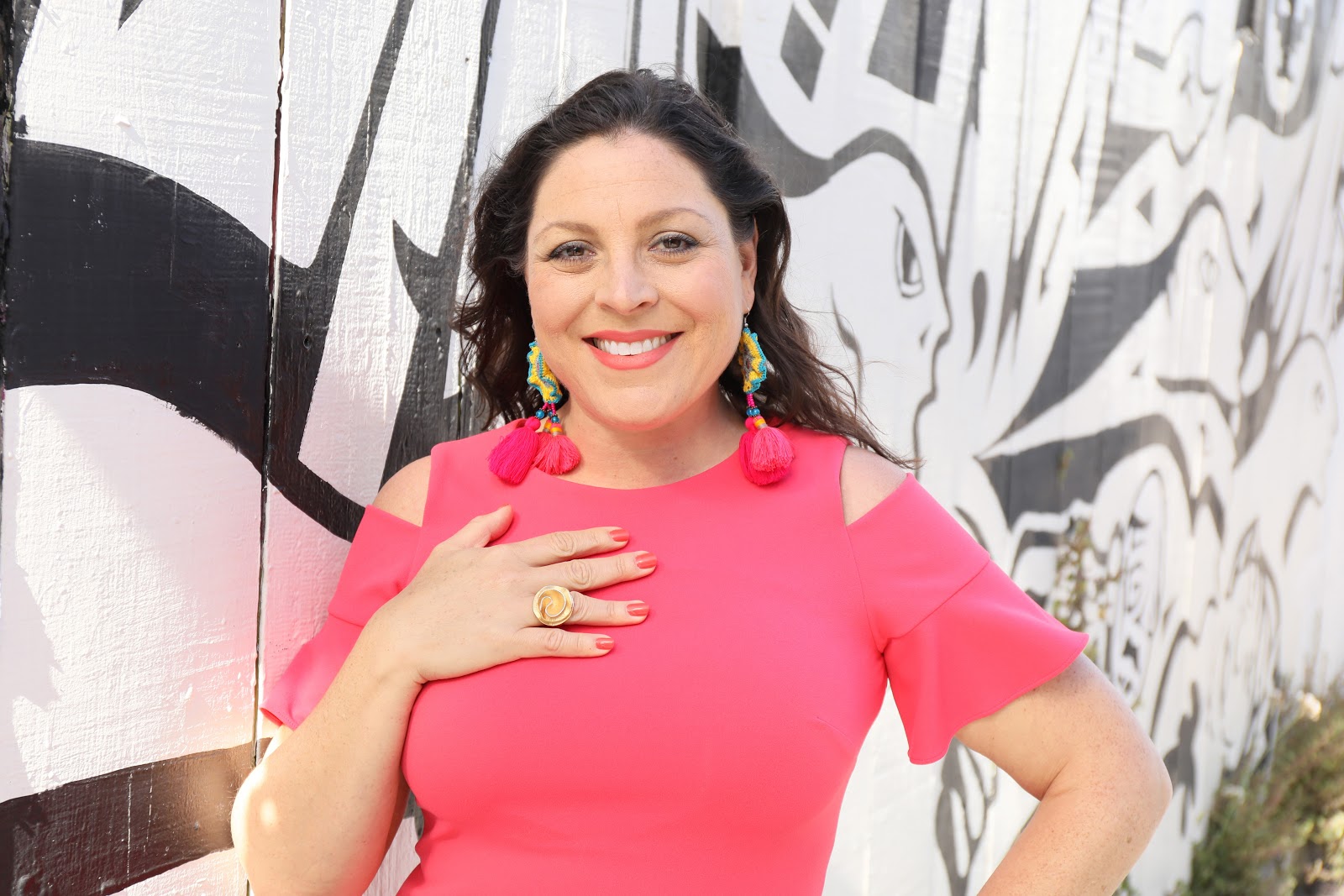 Brigette is a sought-after international speaker who is committed to creating dynamic and engaging events that empower, motivate and accelerate diverse value-driven entrepreneurs and business leaders.
She is an experienced coach & facilitator who is committed to connecting change leaders and supporting global social entrepreneurship. She enables purpose-driven businesses to design a sustainable revenue model and inclusive organizational culture that has a positive impact on people and planet.

The 15th Annual San Francisco Small Business Week recognizes San Francisco's 120,000 and growing, small businesses. Filled with networking opportunities, business-building workshops and inspiring content, the week-long event serves to educate and empower entrepreneurs who are starting, staying and growing in San Francisco. For more information about the week, please visit sfsmallbusinessweek.com.
---
---
---
---
---
---
---
---
---
---
---
---
---



Thank you for interest in this event and for sharing it with others who might be interested.
Should you need to cancel your reservation, please return to Eventbrite and cancel your ticket there.

We host hundreds of events for small business owners each year – to see other upcoming events in our center please visit sbatrainings.eventbrite.com. You can also see all of the workshops that we host throughout Northern California on our website.

Sincerely,
San Francisco SBA Entrepreneur Center
Co-Sponsorship Authorization #: 19-0912-17
SBA's posting of events is not an endorsement of the views, opinions, products, or services of any cosponsor or other person or entity. All SBA programs or cosponsored programs are extended to the public on a nondiscriminatory basis. Reasonable arrangements for persons with disabilities will be made for SBA events, if requested at least 2 weeks in advance. Call 415-744-6820 or email sfomail@sba.gov.
---
---
---
---
---
---
---
---
---
---
---
---
---
FAQs
How can I contact the organizer with any questions?
Call 415-744-6777 or email sfomail@sba.gov.
Do I have to bring my printed ticket to the event?
Seating is on a first come first serve basis. We work hard to not oversubscribe our events, but we encourage all participants to arrive early to ensure that you are able to find a seat.
How do I get to the San Francisco SBA Entrepreneur Center?
The San Francisco SBA Entrepreneur Center is located on 455 Market Street in Suite 600 on the 6th floor. The front desk can provide directions to our floor or the elevators. There are no special requirements to enter the building. The closest public parking garages are located on Fremont or Mission Streets. The parking vendor in this building is ABM Parking. This vendor closes at 8PM. The nearest BART stop is the Montgomery Street Station. For detailed travel planning please visit 511.org