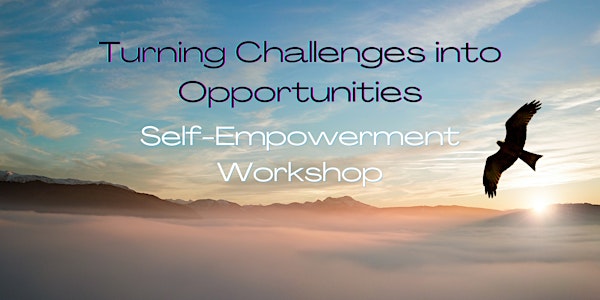 Turning Challenges into Opportunities | Self-Empowerment Workshop
How much more amazing will your life be when you can easily turn each challenge into an opportunity that gifts you something personal?
About this event
Life comes with challenges, but those challenges don't have to weigh you down or hold you back, in fact, they can be embraced as opportunities and used to your advantage. Join us this month to receive strategies and perspectives that are designed to help you take any challenge that life may send your way and turn it into something that benefits you.
You will receive a worksheet via email to the address you use with eventbrite and we will go over this during class. This worksheet will include key questions, reflections and strategies related to the art of manifestation. There will also be opportunities to ask questions and receive personal insights related to specific things you'd like to manifest.
This class is designed to leave you feeling empowered and able to experience a healthier and more fulfilled life.
For this event we recommend having a notebook to write down any insights, strategies or questions you may have throughout the process.
This process will be led by Leah Marie, certified Empowerment Coach, Conscious Creator Instructor, Earth Medicine Specialist, Healer, Medium & Oracle. She has completed training in the US, India and Peru and works to provide you with a dynamic set of resources and strategies for living your best life and finding positive solutions to any challenges you may be experiencing. She creates a safe and powerful space for self-transformation, healing and awakening the hearts of humanity.