Description

Honorary Host Committee
Mayor Greg Stanton • Vice-Mayor Michael Johnson • Councilman Tom Simplot • Senator Steve Gallardo • Senator Robert Meza • Senator David Lujan • Senator Leah Landrum Taylor • Representative Anna Tovar • Representative Martin Quezada • Representative Chad Campbell • Representative Debbie McCune-Davis • Representative Lela Alston • Representative Katie Hobbs • Representative Catherine Miranda • Representative Ruben Gallego
Host Committee
James Angel • Rhonda Bannard • Kenny Barrett • Rhonda Boyle • Eileen Brill-Wagner • Amy Buchan • Dorina Bustamanta • Hillary Butler • Cassidy Campana • Laura Capello • Kendra Cea Charles J. Coughlin • Cindy Dach • Jennifer Delgado • Greg Ensell • Greg Esser • Rusty Foley • Francesca Godi • Shannon Goodman • Murphy Hebert • Amy Heisler • Nancy Hill • Jasmine Jarrett • Patty Johnson • Andrea Katsenes • Don Keuth • Aaron Kimberlin • Andrew Knochel • Kim Larkin • Carla Logan Wade • Kali Miller • Frank McCune • Jim McPherson • Joe Murphy • Benah Parker • Vermon Pierre • Chris Pruitt • Alison Rainey • Lawrence Robinson • Shannon and Chip Scutari • Marshall Shore • Alisa Lyons Sloan • Eric Sloan • Nicole Underwood • Toby Urvater • Amber Williams • Eileen Yazzie • Daniel Zawisha
Invite you to
Turning Brown Lots Green!
Fun times and fund raising for a cause we love - Roosevelt Row CDC!
All proceeds will support the A.R.T.S. (Adaptive Reuse of Temporary Space) Program.
Programs include: A.R.T.S. Gardens, Market, Sculpture and Film.
DATE & TIME: Monday, May 21, 2012 - 5:30 – 8:30PM
LOCATION: Bliss/Rebar, 901 N. 4th Street, Phoenix AZ 85004
TICKETS: All Tickets include two drinks and complimentary appetizers.
Option 1: Event only: $30 in advance and $40 at the door.
Option 2: Admission and signed, limited-edition
commemorative lithograph by James Angel: $100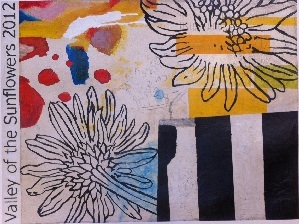 CONTACT: (602) 475-2661
Brought to you by