Turning AI Into Real-Life Products

Thursday, August 17, 2017 from 6:30 PM to 8:30 PM (PDT)
Event Details
With AI being one of the hottest topics of modern days, we see a huge revolution toward the future. How will this advanced technology become real products? How would it change our daily lives? What will the world look like when it is full of AI?
Together with famous AI startups and investors, we would like to invite you to get involved with the past, the present, and future of AI and enjoy the awesome products demo show.
---
---
Guest Speakers
Joshua Montgomery
CEO at Mycroft AI - (500 Startups Batch 20)
Mycroft AI is creating an open source artificial intelligence that can be used in a wide range of products in many different industries.
Joshua will share his own experience of being a CEO of AI company and what is his vision towards to the future of AI. 
Qiang Li
Chief Scientist at CloudMinds
CloudMinds is a "Cloud Robotics" company, using a cloud-based and human-in-the-loop approach to support AI and Robotics applications. 
Dr. Li leads the company's technology directions in Artificial Intelligence including machine learning and deep-learning, image/vision and natural language processing, visual-based robotic manipulation; Human-in-the-loop AI platform; Network and cloud security, especially block chain-based security schemes. Dr. Li will share with us his point of view on AI technology, introduce CloudMinds, and demo some awesome products.
Anand Thaker
Co-founder and CTO at Pulse Q&A
Pulse is on a mission to grow the world's professional knowledge and understanding in the form of Q&A.
Anand has 13 years of experience with various mobile platforms as well as backend architecture, who is responsible for leading all technology efforts and initiatives of Pulse Q&A now.
In 2014, Anand was one of the founding engineers at Warner Bros San Francisco and set up the mobile engineering and QA teams to help Warner Bros Interactive Entertainment take advantage of their IP on mobile platforms.
Before Warner Bros, Anand was the lead Android engineer at Cooliris, a startup that was trying to define photo-messaging. Cooliris was sold to Yahoo in 2014. Before this, Anand worked at Qualcomm as a mobile integration engineer helping large OEMs build phones using the Qualcomm mobile OS as well as an early engineer at Glu Mobile which was an early player in mobile game development.
---
---


Host
Your Presenter, Roy Terry is a communication and leadership expert who has coached and trained numerous founders and technical leaders in Silicon Valley and San Francisco. 
He is principal consultant at Executive Presence Now, and his complementary practice, ThePrimalPitch.com, serves both local and overseas companies. Several client companies have subsequently been funded for a combined amount of over 2 million dollars. Mr. Terry was featured in February of 2014 as a pitch coaching expert on the French Business network BFMTV. Clients include Talentoday, Video Stitch, and Market Carrot. He is a tech veteran with over 30 years' experience in Silicon Valley as software developer, project lead, and consultant. Mr. Terry has been training and coaching communication in the Silicon Valley since 1995 and past clients include Hewlett Packard and Oracle Corporation for professional communication skills. Mr. Terry is sought after as a public speaker, master NLP practitioner. His trainings incorporate relevant knowledge and practice from stage acting, standup, and improv.
As "Silicon Valley's Pitch Doctor", Roy has conducted many workshops and helped 100s of founders with pitching and storytelling. Clients include winners of K-TECH west, Launch Festival 2014, and The French New Enterprise Laureates. Mr. Terry is the preferred pitch coach for KOTRA, KISED, The French Tech Hub, Techcode, ZNation Lab, Innowest, Hack Temple, Cardinal Pitch Club, and the MIT Enterprise Forum.
---
---
Special Guest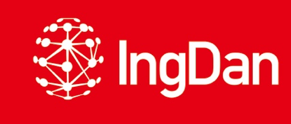 IngDan
The leading IoT innovation platform serves the intelligent device community globally.
IngDan provides or connects all services needed by intelligent device innovators, ranging from technology to manufacturing, to venture capital and financing, to promotion and marketing, to physical experiencing centers. It is a world connector!
---
---




When & Where

RAVV Headquarters
1851 McCarthy
Suite 110
Milpitas, CA 95035


Thursday, August 17, 2017 from 6:30 PM to 8:30 PM (PDT)
Add to my calendar
Organizer
RAVV Inc. and Xtecher


RAVV is a comprehensive ecosystem which is designed to facilitate growth for startups, entrepreneurs, and educators in technology. RAVV has created a business belief around the four pillars of; Reliability, Action, Value, and Vision. Our mission is to aid in technological advancement with the creators of future technologies by providing a platform on which both companies and ideas can flourish.


Xtecher is a sci-tech innovation service platform dedicated to finding, connecting and supporting the world's top technology talents and their projects, which is located in Beijing, Shenzhen, Hangzhou, and Silicon Valley.
Cooperating closely with enterprises, governments, research institutes, and universities, Xtecher has established an integrated support platform consisting of media channels, a project database, a talent network, event management services, and a research institute.
Turning AI Into Real-Life Products