Description
Class Schedule:
Class 1: Visualize Your Vessel (Tuesday 4/4 5pm-7:30pm)
Students will learn the principles around designing a segmented piece on the lathe. They will design a unique piece and plan a cut and ring list that will yield their desired piece. Students will learn to use angled wedges and the precision miter gauge to cut precise segments.
Class 2: Saw Segments and Reduce them to Rings (Tuesday 4/11 5pm-7:30pm)
Students will cut all segments for their projects piece. They will glue up all segments into rings. The rings will be glued up to form the rough turning blank.
Class 3: Turn, turn, turn! (Tuesday, 4/18 5pm-7:30pm)
Students will turn a small practice bowl on the lathe before moving to their segmented piece. When they are comfortable with the process of turning a bowl, students will begin turning their segmented piece on the lathe.
Class 4: Scrape and sand ALL those segments! (Tuesday, 4/25 5pm-7:30pm)
Students will finish turning and sanding their segmented piece and leave with a completed turned segmented vessel ready for application of their desired finish.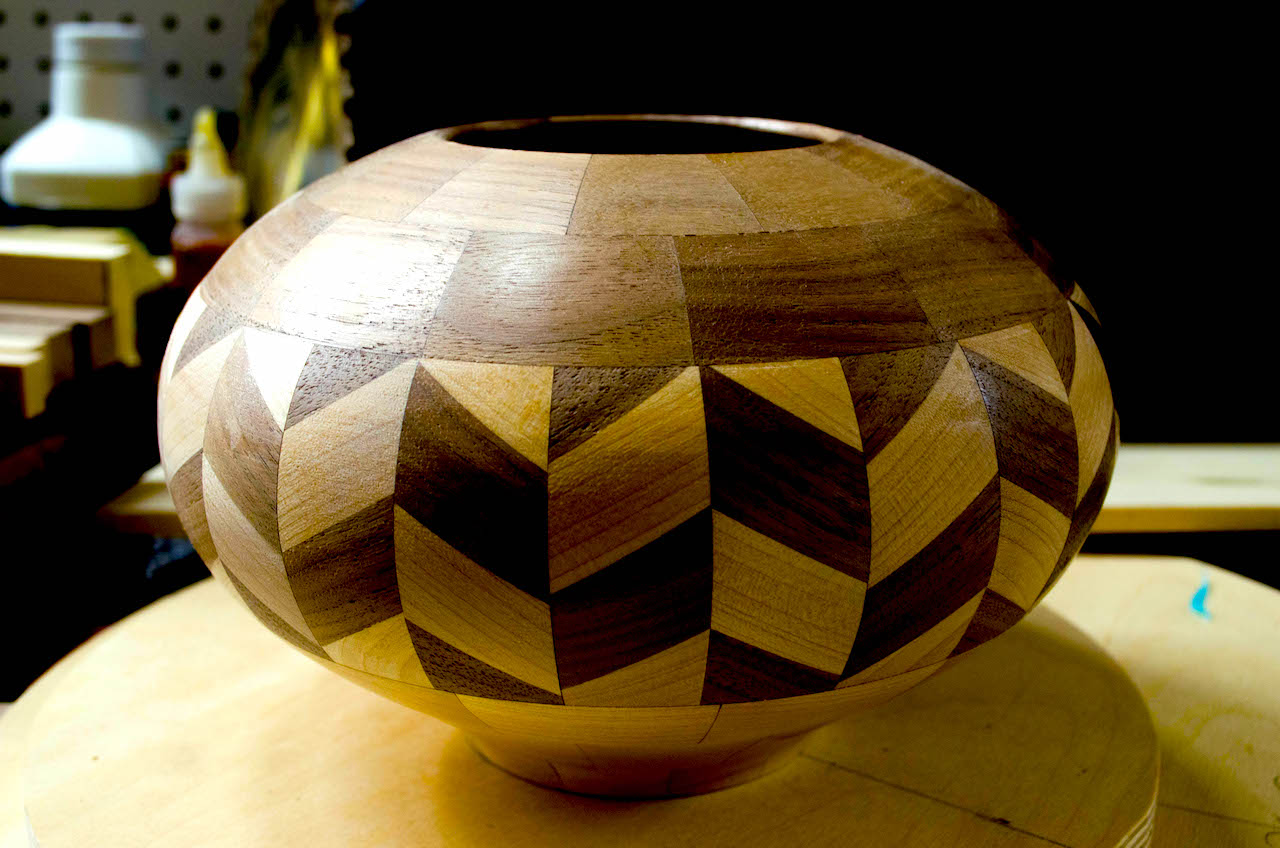 Class Description:
Ready to take those lathe skills to the next level? Build on the skills learned in Introduction to the Wood Lathe and Table Saw Fundamentals in this Intermediate wood turning course. Spend four weeks in the woodshop with a few other turning enthusiasts learning the basics of bowl and segmented turning and use those skills to create a complex and visually stunning bowl, vase, or other vessel.
Class Goals:
Students will learn the principles of vessel turning, the ins and outs of using multiple lathe chucks and methods of blank attachment, and will produce a visually stunning segmented bowl, vase or similar vessel.
Prerequisites:
Students must be at least 18 years old. Students must have taken Introduction to the Wood Lathe, Introduction to Spindle Turning, or have similar experience using the wood lathe and lathe tools.
Materials:
Students should wear shop appropriate clothes - closed-toe shoes, no dangly jewelry, or straps, and long hair should be tied back. A materials fee of $25 is included in the ticket price of this class.
Class Minimum:
This class will not run with fewer than 3 students.
Instructor Biography: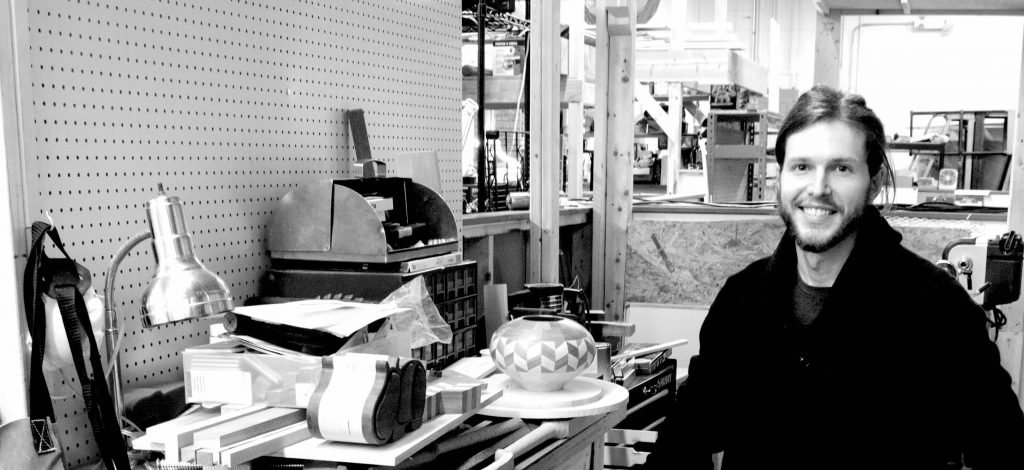 Drew Hatzung has been making things since childhood. From building a working model of an escalator in the third grade for "word-of-the-day", to carpentry, cabinetry, furniture building, jewelry arts, metal fabrication, fabric arts and more recently the full customization of a vintage Airstream travel trailer. He received his first lathe and lathe tools from his grandfather at 18 and has been turning ever since.
---
ARTISAN'S ASYLUM STUDENT POLICIES
Purchase of a ticket expresses acceptance of A2's Refunds and Cancellation policies found here:

https://artisansasylum.com/classpolicies/
Students: we love getting your feedback! Fill out this form to be heard!