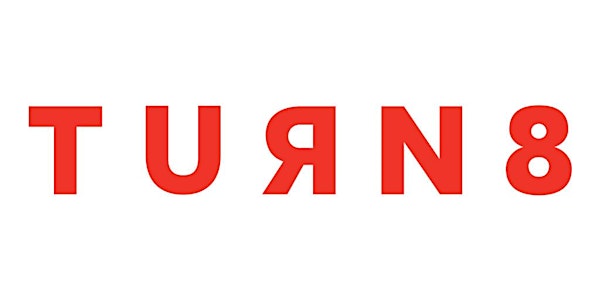 TURN8 Hackathon: Arabic Content
When and where
Location
The Cribb دبي United Arab Emirates
Description
Have a Digital Arabic Content idea? Here's your chance to accelerate your idea to market!
هل تمتلك فكرة لإثراء المحتوى الرقمي العربي؟ هذه فرصتك لتسريع وصول فكرتك إلى السوق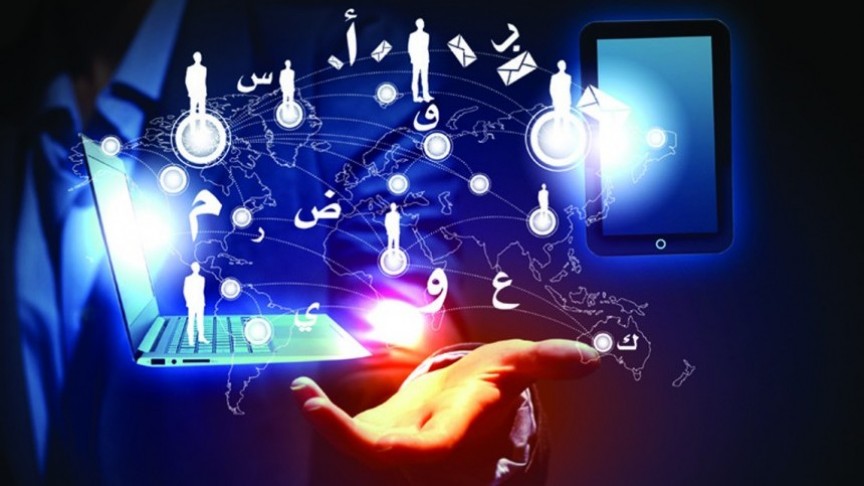 Join us for a 2-day hackathon, sponsored by TURN8 seed accelerator program.
انضم إلينا في (الهاكاثون) الذي سيستمر ليومين، تحت رعاية مسرعة الأعمال
TURN8.

TURN8 is seeking innovative digital media and business models that enhance the Arabic content on the Internet and can be developed in a 120-day seed accelerator in Dubai, UAE.
TURN8 تبحث مسرعة الأعمال
عن نماذج أعمال رقمية مبتكرة، تعزز من قيمة المحتوى العربي على شبكة الإنترنت، وتطويرها من خلال احتضانها لمدة 120 يوماً في دبي، الإمارات العربية المتحدة.
Winning idea will PRE-QUALIFY for $30,000 in equity
funding from TURN8!

الفكرة الفائزة سوف تتأهل مبدئيا لاستثمار بقيمة 30,000 دولار أمريكي من
TURN8
مقابل نسبةمن أسهم الشركة الناشئة

At this special 2-day event, you will have the opportunity to:

- Develop your technology business idea on digital Arabic content
- Form a team and work together
- Meet and connect with other creative people from all around the world
- Attend business and technical trainings led by industry experts
- Win prizes from our sponsors
- Pitch at the end to pre-qualify for TURN8 seed accelerator in Dubai

* Food and T-shirts will be provided
* Bring your laptop with you

في هذا الحدث الخاص الذي سيستمر ليومين، ستتمكن من:
-ـ تطوير فكرة أعمالك باستخدام محتوى عربي.
-ـ تشكيل فريق والعمل معاً.
- ـ مقابلة المبدعين والمبتكرين الآخرين من شتى أنحاء العالم، والتواصل معهم.
- حضور ورشات عمل تدريبية في التكنولوجيا، والأعمال التجارية، يقدمها خبراء في مجالهم.
- الفوز بجوائز عديدة من الرعاة.
- طرح فكرتك في مرحلة ما قبل التأهل على مسرعة الأعمال TURN8 في دبي.

* سيتم توزيع الغذاء و القمصان الخاصة بالفعالية.
* يرجى إحضار حاسوبك المحمول معك.

Themes:

We are looking for innovative business or technology ideas on digital Arabic content, including:

* Arabic digital media, web or mobile applications
* Arabic education and e-learning enhancements
* Arabic social media innovations
* Creative e-commerce solutions for the Arabic market

All ideas should target Arabic-speaking audience world-wide.

الأهداف:

نحن نبحث عن أفكار تجارية، أو تقنية مبتكرة؛ لإثراء المحتوى العربي الرقمي، بما في ذلك:

* وسائل الإعلام الرقمية العربية، وتطبيقات الويب أو المحمول.
* إجراء تحسينات على التعليم والتعلم الإلكتروني باللغة العربية.
* الابتكار في وسائل التواصل الاجتماعي العربية.
* حلول التجارة الإلكترونية الإبداعية للسوق العربي.

ينبغي أن تستهدف جميع الأفكار الابداعية الناطقين باللغة العربية في جميع أنحاء العالم.
Selection Panel

Yousif Almutawa
Chief Information Officer, DP World
Yousif Almutawa is the Chief Information Officer of DP World, looking after Information Systems and Information Technology strategy, global business solutions for the company and new revenue making opportunities. He is also working on bringing in a systematic Innovation practice to explore future spaces of growth, and is very passionate about game changing business models and technologies.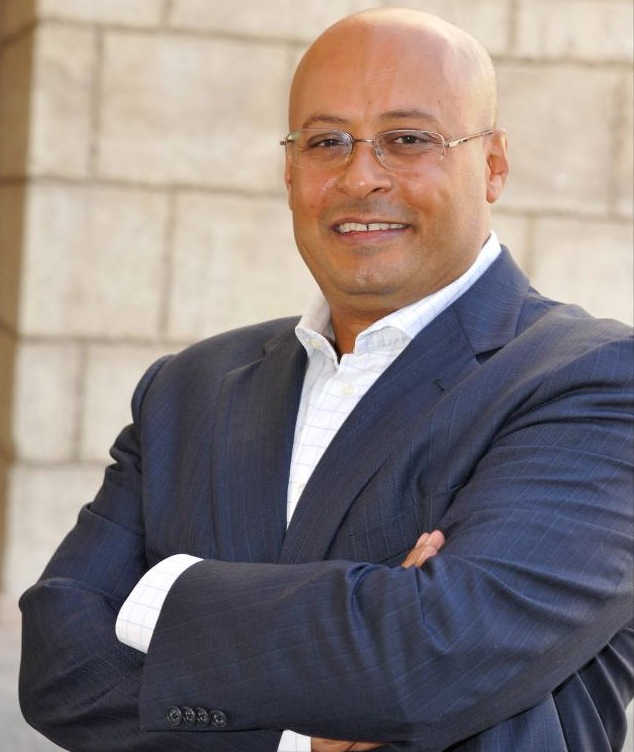 Kamal Hassan
Innovation 360 - Founder & Chief Excitement Officer
Kamal Hassan is a 20-year veteran of the business world with experience in the United States, Asia, South America and the Middle East. He is an expert in managing the deployment of innovation programs that enhance value creation through innovative products, services and business models. In addition to his work with enterprise clients, Kamal is an active supporter of regional SMEs and startups, having brought a number of startup initiatives to the U.A.E. and founding i360accelerator.
Tariq Syed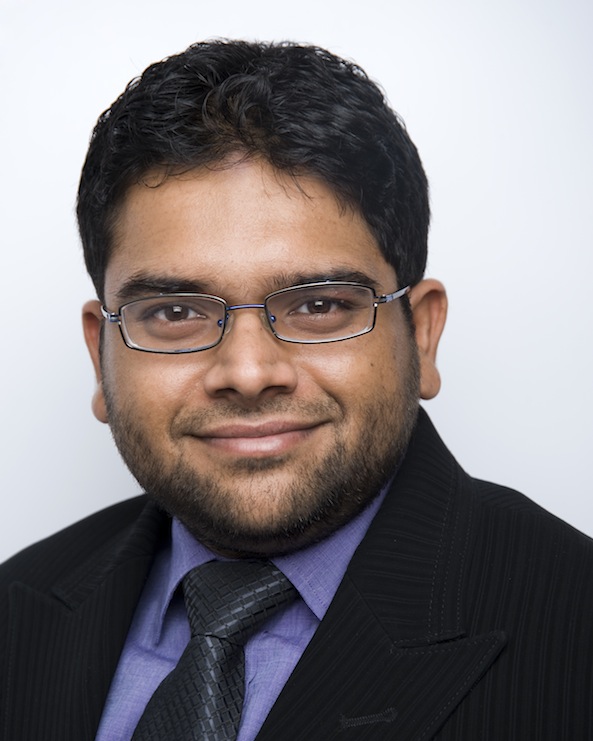 Innovation 360 - Business Consultant
An Innovation Business Consultant with over 6 years' experience and expertise in Consulting, Startup Accelerator & Fund Management for ICT, Energy and Telecom Domains. Tariq has worked with Infosys Limited and has a Global MBA from HULT International Business School. He was influential in HULT drafting the Start-up Club Chapter. At Innovation 360, He leads the Innovation Accelerator Center Product that helps Corporates and Governments to develop their own Innovation Centre. He also drafts strategies for Tech Startup Accelerators and Mentors startups at TURN8 Seed Accelerator Program in Dubai and IBITKARI Incubator Program in Abu Dhabi.
"According to various estimates, less than 1% of total global online content is in Arabic and less than 0.2% of global digital content is hosted in the Middle East and North Africa, although native Arabic speakers represent about 4.5% of the world population." - The Guardian.
"حسب تقديرات مختلفة، فإن إجمالي المحتوى باللغة العربية على الانترنت أقل من 1% مقارنة بالمحتوي العالمي، وأقل من 0.2٪ من
المحتوى الرقمي العالمي يوجد في الشرق الأوسط وشمال أفريقيا، على الرغم من أن الناطقين باللغة العربية يمثلون ما نسبته 4.5٪ من
سكان العالم
صحيفة ذا جاردين.
Brought to you by
Our Partners