Description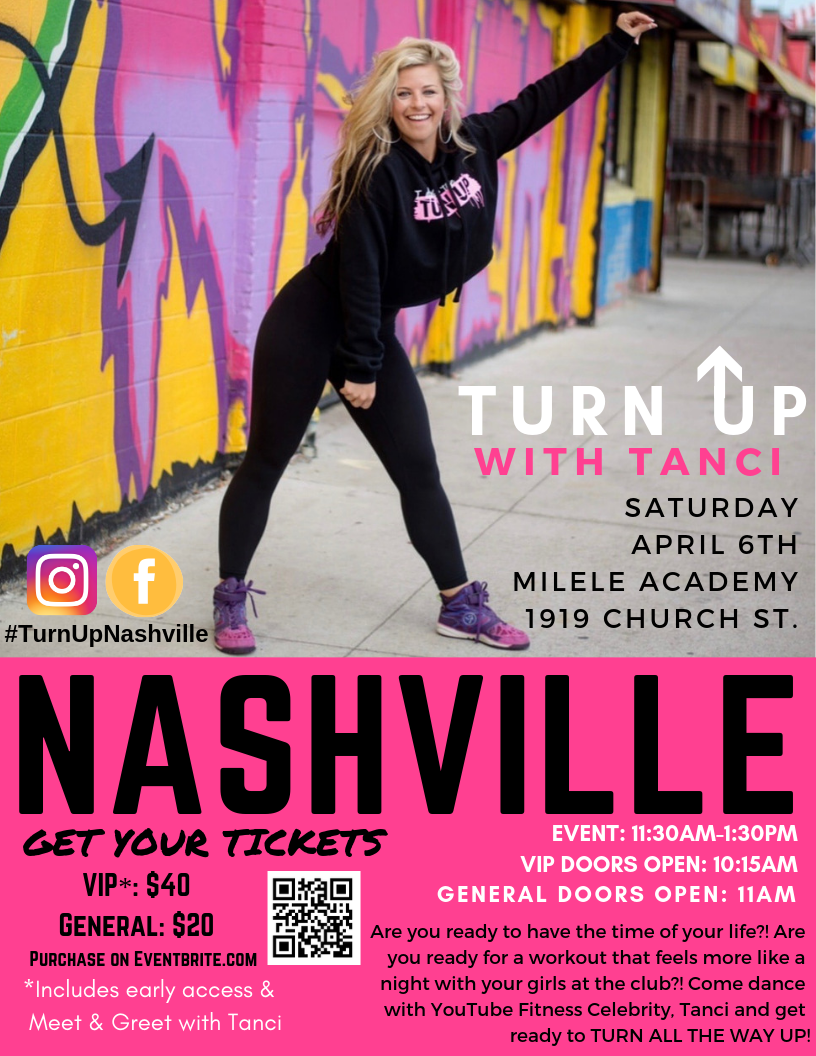 ---
Are you ready to have the time of your life?! Are you ready for a workout that feels more like a night with your girls at the club?! Come dance with YouTube Fitness Celebrity, Tanci and get ready to TURN ALL THE WAY UP!
What are you waiting for?! Grab your ticket, and join us for 2 hours of non-stop fun!!!
---
General Admission Doors open at 11am.
VIP Doors open at 10:15am, for a Meet & Greet with Tanci
---