Description
Turn Up on Tuesday and mix with Canopy members. Share ideas, inspirations and make new connections.
A great opportunity for serendipity to do its thing!
Join us at Canopy for our monthly "Turn Up Tuesday" meet up. Non-members are always welcome. We'll have great beer and wine, as well as amazing food provided by the Flatbread Company. Bring a friend. It'll be a great time.
On June 20th, we are hosting a seminar on Intellectual Property (IP). Dr. Alan W. Steele from LathropGage will walk us through what we need to know about patents and trade secrets, along with an overview of types of IP and practical considerations for protecting your IP.

Introduction to Intellectual Property (IP)
Content will be covered: :
1. Categories of IP
Patent
Trademark
Copyright
Trade Secret
2. Related Aspects/Concepts
Jurisdiction
Prosecution
Licensing
Enforcement
Freedom to operate
Letters
Design
Requirements
Duration
Cost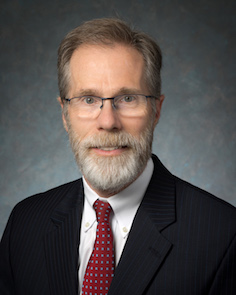 Alan W. Steele, M.D., Ph.D.
Of Counsel | asteele@lathropgage.com
Dr. Alan Steele has over a dozen years of experience in Intellectual Property and centers his practice around the preparation and prosecution of domestic and foreign patent applications in the fields of biotechnology, immunology, chemistry, nucleic acids, antibodies, pharmaceuticals, vaccines, therapeutics, molecular diagnostics and medical devices. His practice includes advising clients in strategic patent portfolio development and management, as well as the preparation of patentability, non-infringement, patent invalidity and patent clearance opinions. Dr. Steele's clients include leading hospitals and academic institutions, start-up companies, well-established small companies and large pharmaceutical companies.
Dr. Steele has experience in due diligence studies for patent portfolio licensing and acquisition transactions, trade secrets and litigation support, including responding to a request to initiate march-in proceedings under the Bayh-Dole Act.

Canopy City is accessible via Red Line Porter Square (on Bus 83 Route), Red Line Davis Square (on Bus 87 Route), Bus 83, Bus 87, Bus 85, Bus 86, and Uber of course.
Parking:
Street Parking, or AMES Parking Deck, 30 Dane St., Somerville, MA 02143
Or parking lot in front of Rite Aid, the spots along the fence facing the street, 530 Somerville Ave, Somerville, MA 02143