Description
Tickets still available! CLICK HERE to register directly with eWomenNetwork
---
TURN ENTREPRENEURIAL VISION INTO DESIRED RESULTS

"Vision is a destination – a fixed point to which we focus all effort. Strategy is a route – an adaptable path to get us where we want to go." -Simon Sinek
Would you go on vacation without knowing your destination? Probably not. Yet, sometimes entrepreneurs go full speed ahead without having a destination in mind, much less a map on how to get there. That's why so many businesses never make it. In today's competitive marketplace, 3/4 of all new businesses fail within two to three years. Whether you're launching a new business or working to strengthen or expand an established one, creating a strong business vision always comes first. Once you have a clear vision, you will easily attract the right strategy to turn your entrepreneurial vision into your desired results.
At this eWomen's Calabasas luncheon, you will learn how to turn entrepreneurial vision into ACTION and achieve desired results! Also, learn how to stay connected to your entrepreneurial vision even when things get rough, as well as, why entrepreneurial vision is the key driver for success!
From marketing, money and management to mind, body and spirit, award winning entrepreneur Jenny Munford will teach you how to turn your entrepreneurial vision into your desired results, so you reach your highest potential in business, achieve true success and turn your entrepreneurial vision into your desired results!
Jenny Munford is one of the most authentic speakers on entrepreneurship. She speaks entrepreneur, fluently. From marketing, management and money to mind, body and spirit, event attendees will learn proven strategies from an entrepreneur who is all too familiar with the road less traveled.
CLICK HERE to register for the event.
---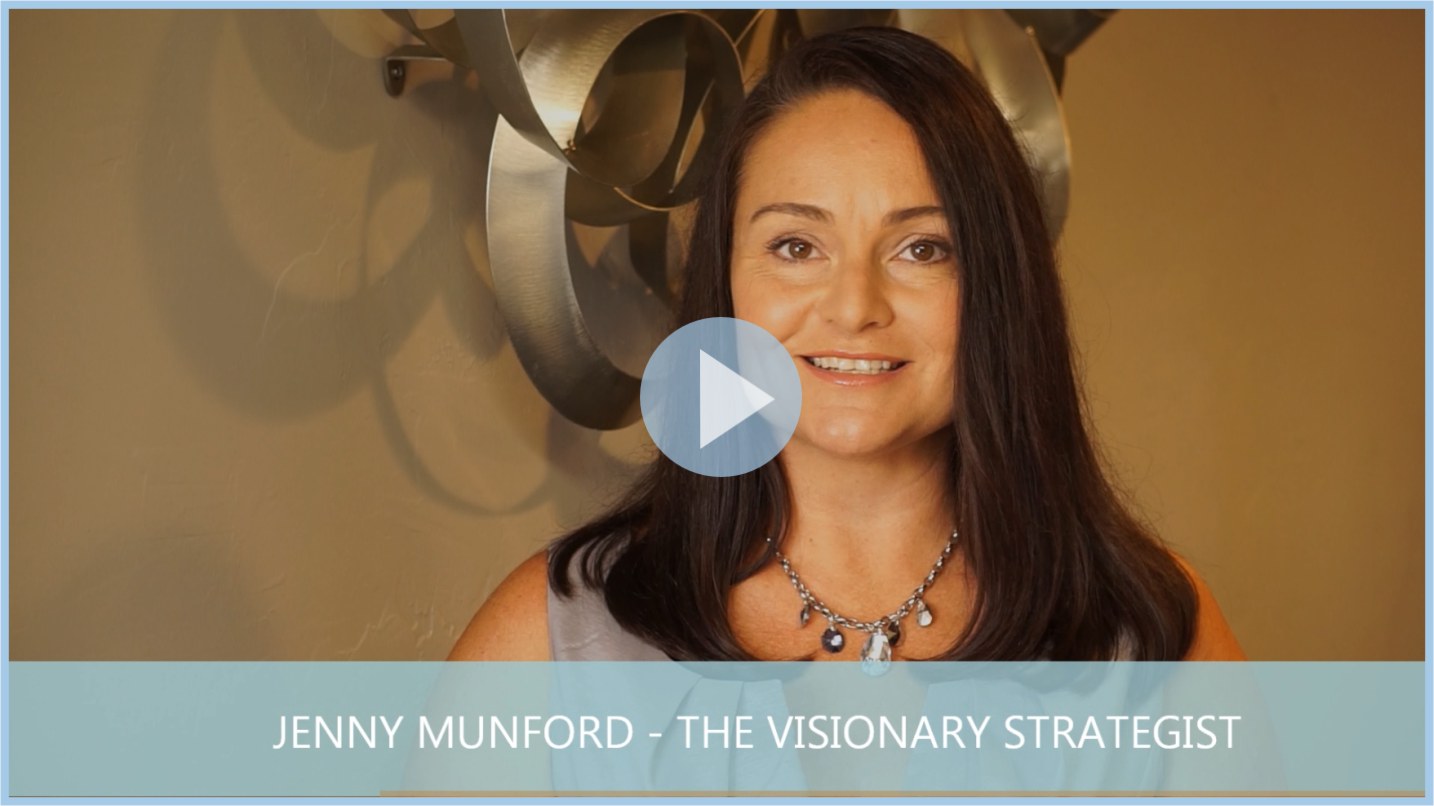 Organizer of Turn Entrepreneurial Vision Into Desired Results with Jenny Munford
Welcome!  
I'm Jenny Munford, and I'm so happy you're here.  I'd like to share a bit about my personal story that prompted me to serve entrepreneurs. For over 30 years, I have been a visionary entrepreneur and business strategist building companies, creating hundreds of jobs and going where there is no beaten path. 
Over the years, I've received dozens of international awards for business, marketing and advertising.  In 2000, I was awarded Frankfurt's Business Women of the Year, and in 2011, I was awarded Canada's Women Entrepreneur of the Year - very prestigious awards of which I am quite proud.  I tell you this to let you know I've been around the block a few times!
My greatest strength has always been the ability to turn my business vision into my desired results. However, on my last entrepreneurial adventure, I didn't arrive there at all - I headed in the wrong direction and closed the business that I had spent 10 years building.  Instead of grossing millions, I owed millions.  Fear of missing something, I got stuck in today's 24/7 urgency-addicted business world.  Never a break, I completely lost sight of my vision, drifted away from my core competencies and wound up in trouble. 
Having climbed the mountaintop of success, yet also knowing what it's like to fall down into the darkest sinkhole, I have combined those seemingly disparate experiences and now have made it my job to be the entrepreneur behind the entrepreneur – teaching both business and personal growth strategies on how to turn your business vision into your desired results. 
I encourage you to visit my website, and get in touch for a "get to know you" conversation.
To your vision,
Jenny Munford
The Entrepreneur behind the Entrepreneur 
The below blogs are dedicated to my fellow entrepreneurs who take risks,
live their passion and see what is invisible to others: