Turn Back the Block's 9th Annual Harrisburg Clean and Green

Saturday, April 18, 2020 from 8:30 AM to 12:30 PM (EDT)
Event Details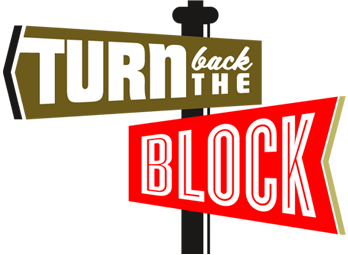 Join us Saturday, April 18th at 8:30 a.m. for the 9th Annual Harrisburg Clean and Green. This event is an opportunity for volunteers of all ages to get outside and help clean up the streets, sidewalks, and vacant lots in Harrisburg. We are returning to Lamar-Milledge Elementary School on Eve Street. From there, supplies and t-shirts will be distributed.
Teams will be pre-assigned this year. We are seeking team captains to help recruit their teams. If you'd like to sign up as an individual you are welcome to do so, however please note you may be assigned to an existing group. We'd love for you to make your own team and gather friends and family to join us. For help registering a group, please email TBTB Executive Director Lauren Dallas.
Lunch will be provided following the event at Lamar-Milledge, but due to expected turnout, you must sign up through Eventbrite in advance to take part in the lunch. T-Shirt sizes upon registration are by request only to ensure we have a good approximation of size variation. We encourage you to sign up early so we have an accurate count!
Children 16 and under must be chaperoned. All volunteers must sign a waiver before participating.
Rain or Shine
Save This Event
When & Where

Lamar-Milledge Elementary School
510 Eve Street
Augusta, GA 30904


Saturday, April 18, 2020 from 8:30 AM to 12:30 PM (EDT)
Add to my calendar
Organizer
Mission Statement
Turn Back The Block is a faith-based, nonprofit organization whose mission is to revitalize the Harrisburg neighborhood through the rehabilitation of existing housing stock and the promotion of home ownership therein.
Building Pride
Not too long ago, the Harrisburg community was a thriving place to live, shop, worship and learn. Some residents remember when they could safely rock on their porches, chat over the fence with their neighbors, and walk to the curb market on a summer evening. In recent years, Harrisburg has experienced disinvestment, and the pride that once radiated through the community has dwindled. Turn Back the Block is a plan to return that sense of pride in the neighborhood and change lives for the better.
Building Community
Recent statistics show that 14% of Harrisburg Homes are vacant or abandoned, and that less than 25% of the homes are owner-occupied. Turn Back the Block is founded on the belief that home ownership is the axis for community transition. Using the existing housing stock in this historic mill village, Turn Back the Block will enable individuals and families the opportunity to participate in the rehabilitation of their future homes via sweat equity. Our Family Selection and Shepherding Committee will qualify applicants and assist them in the process of home ownership, both before and after closing. Turn Back The Block offers low and interest- free mortgages to participants, and utilizes all payments to build the program for other families.
Building a Future
Turn Back the Block recognizes that change will happen on a house by house, block by block  basis, and only with the strong support of this community. Donations of property, funds, materials and labor are critical to the success of this project. Please join as an individual, business, or place of worship to Turn Back the Block in Harrisburg