TurkishWIN@San Francisco: TurkishWIN Fireside Chats with Magdalena Yesil & Leyla Seka

Tuesday, April 25, 2017 from 6:00 PM to 8:30 PM (PDT)
Event Details
UPDATE
Thanks to the overwhelming interest we have received for the Fireside Chat with Magdelena Yesil and Leyla Seka, we are relocating the event to a bigger venue. Fireside Chat will be hosted by our Venue Partner T-Jump Startup Hub. Thank you for your understanding and corporation.
We look forward to seeing you tomorrow at 6 pm on the second floor of T-Jump Startup Hub!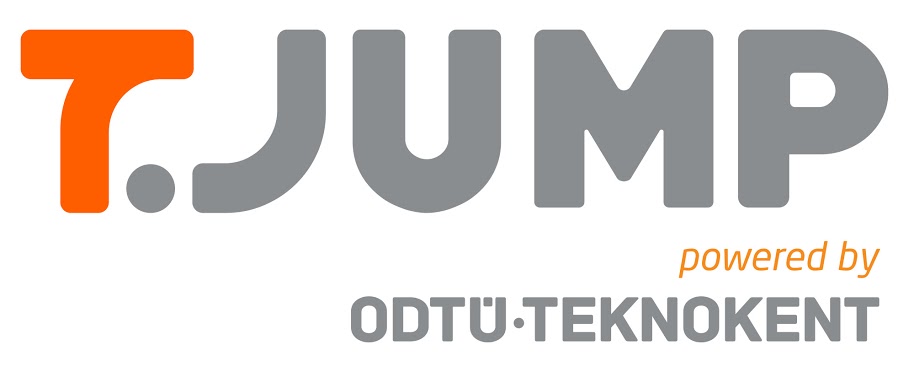 TurkishWIN SF Chapter Committee 


---
Schedule:
6.00 - 6.30 pm - Registration and Networking
6.30 - 8.00 pm - Chat with Magdelena Yesil & Chat with Leyla Seka (Moderator of the Chats: Aylin Demirci)
8.00 - 8.30 pm - Networking and closing


---

MAGDALENA YESIL is a founder of Broadway Angels and the founding board member and first investor of Salesforce.
She served on the board of Salesforce from inception to post IPO. Magdalena has been active in Silicon Valley for three decades. Most recently, she spent eight years as a general partner at the venture capital firm US Venture Partners (USVP), making investments in a broad spectrum of technology startups. She has been an early investor in over 30 companies including theRealReal, PicsArt, Zuora, Socialcast (acquired by VMWare), Catch (acquired by Apple), Freshplum (acquired by TellApart and Twitter), Dotomi (acquired by ValueClick), 3Ware (acquired by AMCC), WebAction, Valicert (IPO), 128Technology, Securify (acquired by Kroll), iEscrow (acquired by eBay), and many others. Prior to her investing career, Magdalena was a serial entrepreneur, founding two successful electronic commerce companies, CyberCash - a pioneer in the secure electronic payment systems (IPO), and MarketPay, an embedded payments software company.
Magdalena was a pioneer in the commercialization of the Internet in its early days, helping it move out of the government and university domains and in establishing the infrastructure for e-commerce and financial transaction platforms. When her plan to purchase Internet access providers from universities would not get funded by venture capitalists, she joined UUnet (IPO), the first commercial Internet access provider. Magdalena was chosen Entrepreneur of the Year in 1997 by Red Herring magazine. She started her career as a semiconductor design engineer at Advanced Micro Devices.
---

LEYLA SEKA is an executive vice president who leads the Salesforce AppExchange, the world's largest and longest-running business apps marketplace.
In this role, she is responsible for driving recruitment, product, go-to-market and other key programs supporting startups and ISVs in the Salesforce ecosystem. This includes the AppExchange, AppExchange Marketing Program (AMP), Salesforce for Startups and more. Launched in 2006, the AppExchange features more than 3,000 apps, downloaded more than 4 million times—and used by 88 percent of the Fortune 500. Prior to leading the AppExchange, Leyla was the general manager of Desk.com, Salesforce's all-in-one customer service app for fast-growing companies. Under her leadership, Desk.com landed well-known customer-oriented brands such as Yelp, SnapChat, Fitbit, Bonobos and Disqus, and became known as the savvy customer support app that connects agents with e-mail, phone calls and social channels.
In her ten years at Salesforce, Leyla has held a variety of positions across product management, product marketing and business operations. Before joining Salesforce, Leyla worked in product management and marketing organizations at Primavera Systems (acquired by Oracle), Evolve Software, Vivant and Eutron SPA.Leyla also spent two years in West Africa as a Peace Corps officer in Mali.
Leyla holds a bachelor's degree in international relations and French from the University of California, Davis, and a master's in business administration degree from the Masagung School of Management at the University of San Francisco. She is active in women in technology and equal-pay issues, and was named a "Next-Gen Innovator" by Forbes, among other honors.
---
 
AYLIN DEMIRCI is a Senior Counsel at Carr & Ferrell LLP, assisting primarily technology companies with their intellectual property matters.
She specializes in trademark law with an emphasis on domestic and international trademark clearance, and trademark prosecution, counseling and enforcement. Aylin's experience includes worldwide copyright and trademark portfolio management, pre-litigation disputes, litigation, licensing, and commercial contracts.
Aylin counsels businesses across a wide range of industries, from emerging growth companies to large companies, in best management practices for their trademark portfolios. She develops brand creation, protection and enforcement strategies often in uncharted territories where the existing IP law falls short of addressing recent tech solutions and their unique IP challenges. Aylin identifies the individual business needs of her clients and unique aspects of their products and uses a client-specific approach to capture the full value of their brands and secure the best protection for their intellectual property rights.
Aylin's clients include, but not limited to, companies in the fields of computer software and hardware, mobile communications, automobiles, industrial machines, medical devices, pharmaceuticals, banking, consumer electronics, home appliances, apparel, cosmetics, food and beverages.
Prior to joining Carr & Ferrell, Aylin worked as an associate for another Silicon Valley law firm, specializing in Intellectual Property matters. While living in Turkey, Aylin worked at Yazici Law Firm as well as Marconi.
When & Where

T-Jump Startup Hub, ODTU TEKNOKENT
625 Market Street
#200 (2nd Floor)
San Francisco, CA 94105


Tuesday, April 25, 2017 from 6:00 PM to 8:30 PM (PDT)
Add to my calendar
TurkishWIN@San Francisco: TurkishWIN Fireside Chats with Magdalena Yesil & Leyla Seka