Description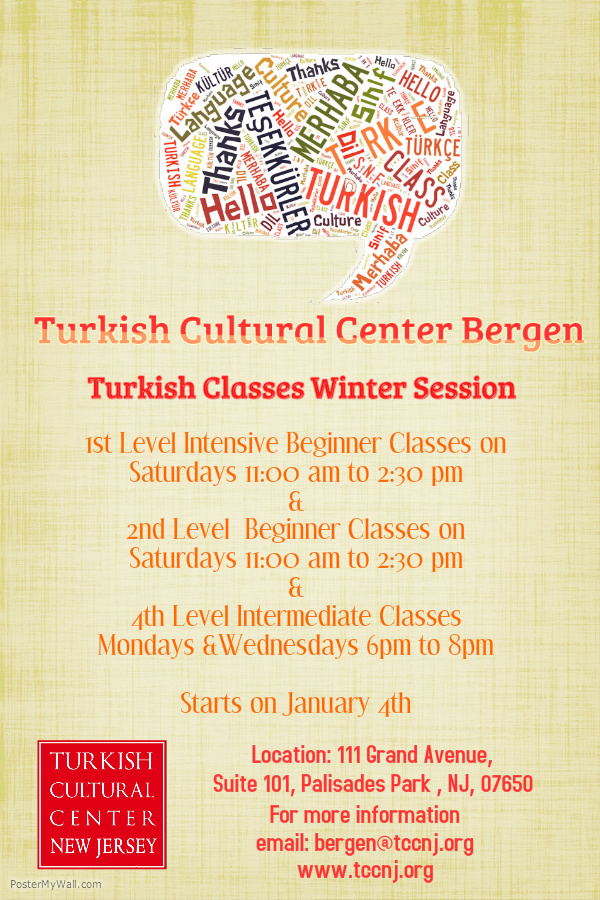 Our classes are taught by carefully selected, professional language instructors, who are all native Turkish speakers.

Our Turkish classes offer:
•Interactive learning
•Language instruction that shows you the logic behind the grammar
•Cultural information
•Fun activities, with games and videos
•Unlimited communication with your instructor
•Conversation partners—practice with a native Turkish speaker
•Plenty of tea and snacks!
•A vast library of Turkish books and DVDs
In our classes, you will experience Turkish hospitality. You can relax and unwind after a long day of work in our comfortable, personalized classes.
we provide opportunities to participate in community events organized by the Turkish Cultural Center.

• Family Visits
• Picnic programs
• Cultural Classes
• Conversation Partners
• Abroad Trips
• Cultural Nights
For details and application please visit the link below :
www.tccnj.org