Turkish Cooking Club on April 6th, 2019 **Ladies Only Event**

Saturday, April 6, 2019 from 11:00 AM to 1:00 PM (CDT)
Event Details
 Turkish Cooking Club for Ladies 
Dear Ladies, 
We are so thrilled to invite you all to the last Turkish Cooking Club of this year. Please come join us  on Saturday, April 6th, 2019  11 am -1 pm for Turkish style breakfast.
7829 Wingate Park Cv Memphis,TN 38119
This Month's Menu:
Menemen (TURKISH-STYLE SCRAMBLED EGGS WITH PEPPERS)
Pisi (TURKISH FRIED BREAD)                                 
MENEMEN (TURKISH-STYLE SCRAMBLED EGGS WITH PEPPERS)
Menemen is a traditional Turkish dish that includes eggs, peppers, tomatoes and spices that are all cooked down in a pan with oil. Like Shakshuka, you can serve it for breakfast, but it can be served as the main course.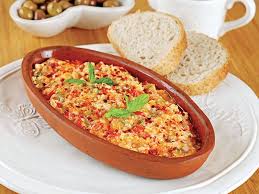 PISI (TURKISH FRIED BREAD)
Pisi is a very simple Turkish bread-like, fried dough snack.  It can be eaten plain without any filling or it can be filled with cheese or jam.  You can use whatever filling you want of your choice. It makes a wonderful snack , enjoyed with a cup of tea.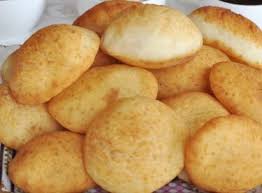 for more information please send an e-mail to 
This is a ladies-only event. 
Fee: Each club is $10 per person (pay at the door), and includes a full Turkish Lunch, freshly brewed Turkish Coffee, and hot Turkish Tea.

When & Where

Memphis Turkish House
7829 Wingate Park Cv
Memphis, TN 38119


Saturday, April 6, 2019 from 11:00 AM to 1:00 PM (CDT)
Add to my calendar
Organizer
Vision & Mission
WHO WE ARE
Atlantic Institute is a non-profit organization headquartered in Atlanta, Georgia whose goal is to facilitate dialogue and bridge cultures around the globe. For a better world of peace and understanding, we would like to develop public awareness for diverse cultures, beliefs, traditions, and opinions. With our branches in Florida, Alabama, Tennessee and South Carolina, we have been able to dedicate our efforts and resources for building cross-cultural and interfaith dialogue.
Atlantic Institute was established in 2012 as a derivative of the Istanbul Center. The Istanbul Center has been promoting dialogue, respect, and cooperation in the community since its foundation in 2002. Now, Atlantic Institute has taken over Istanbul Center's programs while the Istanbul Center continues to focus its efforts on community service activities with its new name of Istanbul Cultural Center.
OUR VISION
Atlantic Institute is a non-profit civic organization that provides various academic and educational platforms to promote diversity in our society. We are significantly influenced by the teachings and writings of Mr. Fethullah Gulen who emphasizes the importance of education, dialogue and understanding in cross-cultural engagement. These universal values are esteemed by many previous scholars and leaders such as Mahatma Gandhi, Mother Teresa, Rumi, and Dr. Martin Luther King, Jr. This gives us hope and motivation that we can find common denominators as the global citizens of the world. 
OUR MISSION
Through a wide range of activities that bring local community members from various ethnic and religious backgrounds, we seek to proactively contribute to educational, cultural, social, and humanitarian issues in our community. We believe in the power of personal interaction and communicative dialogue as they are the best channels to build mutual understanding, trust, and harmony for a peaceful world.