TUPE Summit: Critical Updates on Vape Pens, Cannabis, and our Students
Description
*This event is intended for San Mateo County educators and community partners. If you are from a district/school/agency outside San Mateo County, please contact Natasha at ndinis@smcoe.org to be added to the waitlist. If space is available, you will be notified on how to register.
---
Tobacco, e-cigarettes/vaping, and marijuana/cannabis are a few of the hot topics to be discussed at this event featuring leading experts from the Bay Area. The speakers will be followed by a Q & A panel comprised of local educators.
Doors open at 8:15 a.m. for sign-in and a light breakfast. Lunch is provided.
Featured Guest Speakers: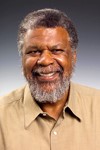 Dr. Phillip Gardiner, Senior Program Officer for the Tobacco Related Disease Research Program, University of California Office of the President and Co-Chair of the African American Tobacco Control Leadership Council

Dr. Bonnie Halpern-Felsher, Professor in the Division of Adolescent Medicine, Department of Pediatrics, Stanford University and Founder and Executive Director of the Stanford Tobacco Prevention Toolkit
Topics will include:
Vape Pens & Teens: The Latest on What Educators Need to Know
Menthol & Tobacco-Related Health Disparities
Intersections between Tobacco and Marijuana/Cannabis Use
Panel: Strategies to Share New Information with Students & Staff