Tung's Pain Management and Bloodletting Therapy

Saturday, October 28, 2017 at 9:00 AM

-

Sunday, October 29, 2017 at 5:00 PM (MDT)
Event Details
Tung's Pain Management and Bloodletting Therapy
with Henry McCann, DAOM, L.Ac.
 Date & Time:
Saturday and Sunday, October 28-29, 2017
9:00am - 12:30pm and 1:30pm - 5:00pm
Where:
CSTCM Campus, Room A/B
NCCAOM Pending PDA Approval (14 CEU's)
Course Description:
Parago Jones, L.Ac., CSTCM Clinic Director and Continuing Education Administrator: We are excited to be bringing Henry McCann, DAOM, L.Ac. to Colorado for a two subject seminar: one day of the Tung lineage style of classical acupuncture and the second day on bloodletting. Dr. McCann is the co-author of one of the more comprehensive books on Tung and is the sole author of "Pricking the Vessels", perhaps the very best book by a Western author written on the subject of bloodletting in TCM. Both of these seminars will bring further insights into the unique teachings and philosophy of the Tung lineage style acupuncture and deeper elucidations of the subject of bloodletting therapy.
Day 1: Tung's Acupuncture for Pain Management
This class will cover an introduction to the application of the Tung lineage of classical acupuncture in the treatment of pain, one of the most common conditions seen in a modern acupuncturist's clinic. Our discussion will include essential theory that bridges Tung's points with classical theory to allow for the effective selection of points, the use of special needle methods to maximize efficacy, and key Tung lineage points that can be incorporated into any acupuncturist's practice.
Day 2: Bloodletting Therapy in Chinese Medicine
Bloodletting therapy is a fundamental method of classical acupuncture and according to the Neijing is essential in the treatment of chronic disease. In this class we will cover the basics of bloodletting therapy and see how this very old therapy can be a very dynamic and useful tool in the modern acupuncturist's toolbox. Topics will include when and why we use bloodletting, how to actually apply the technique, and commonly bled points and areas of the body. We will also explore the Tung lineage approach to bloodletting and it's application in the treatment of a wide variety of internal and external medicine complaints.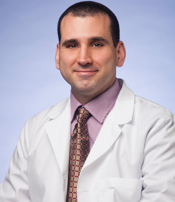 Henry McCann, DAOM, L.Ac.
Henry is the author of Pricking the Vessels: Bloodletting Therapy in Chinese Medicine, and the co-author with Dr. Hans-Georg Ross of Practical Atlas of Tung's Acupuncture. Dr. McCann has bachelor degrees from Oberlin College and Conservatory of Music, and was a Fulbright fellow to Japan where he specialized in modern Japanese history. He completed his professional training in Chinese medicine first at the New England School of Acupuncture and then finished his doctoral degree at the Oregon College of Oriental Medicine. Dr. McCann is a faculty member at the Pacific College of Oriental Medicine in New York where he teaches medical classics. He also teaches for the doctoral degree programs at the Oregon College of Oriental Medicine and the American College of Traditional Chinese Medicine. In addition to his medical practice, Dr. McCann has been involved in Asian martial arts for over 30 years and is a 12th generation lineage disciple of Chen style Taijiquan, and a 3rd generation lineage disciple of Hunyuan Chen style Taijiquan. Currently, he is finishing a PhD at the Nanjing University of Chinese Medicine in China.
Registration:
Registration is available online at www.Eventbrite.com or by calling the Clinic Director's Office: Continuing Education at 303-329-6355 x16. Email us with any questions: clinicdirector@cstcm.edu.  Registration is not complete until payment is received.
Early Registration Deadline is September 15, 2017
Fees:
Licensed Acupuncturists or other medical practitioners:
Early Bird Special: $300 before September 15th, $350 thereafter.
AAC Member practitioners:
Early Bird Special: $285 before September 15th, $315 thereafter.
CSTCM Students:
Early Bird Special: $225 before September 15th, $275 thereafter.
CSTCM Faculty:
Early Bird Special: $215 before September 15th, $265 thereafter.
Cancellation Policy: 
Full refund 1 month or more prior to workshop date; 50% refund 8 – 30/31 days prior; No refund 7 days or less or No Shows.
Please log onto our website for Parking Information and Directions  www.cstcm.edu

FAQs
Do I need to be a licensed acupuncturist or student of TCM to attend this seminar?
Yes.  Only licensed practitioners of Acupuncture/TCM/OM or a currently enrolled student in an accredited acupuncture program will be allowed to attend this seminar.
When & Where

1441 York Street
Room A/B
Denver, CO 80206


Saturday, October 28, 2017 at 9:00 AM

-

Sunday, October 29, 2017 at 5:00 PM (MDT)
Add to my calendar
Organizer
Founded in 1989, the Colorado School of Traditional Chinese Medicine (CSTSM) is the oldest Chinese medicine school in Colorado.  CSTCM offers two graduate level educational programs with a strong foundation in Traditional Chinese Medicine (acupuncture and related modalities, tui na (physiotherapy/therapeutic massage), internal medicine (Chinese herbal medicine), Chinese nutrition, and energetic exercise/meditation) with a grounding in Western medicine, all as it is currently taught in mainland China.