Description
The Regent Bank Faith in Business Series was created to encourage business leaders to utilize their platform to live out their faith. This includes a free breakfast and is a forum to help Christian business owners fellowship, network and share best practices for transformational servant leadership and to learn to better integrate faith into their spheres of business.

You're Invited to hear our next speaker, Ray Sanders-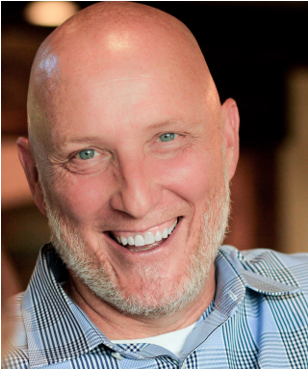 The Prodigal Father – A journey of 35 miles in 35 years
From the very beginning Ray Sanders has been a survivor. As an unborn child, his teenage mother became pregnant out of wedlock and made the brave decision to give him a chance at life. As a teenager he was held at gun point, shot at and narrowly escaped being run over by a vehicle driven by a mad man, his alcohol-abusing father. Despite growing up in domestic violence, enduring bar fights and narrowly evading alcohol and drug abuse, Ray found hope and a future among a group of friends and leaders who loved him for who he was and forever changed the direction of his life. His is a story of hardship and pain but also one of hope, forgiveness and reconciliation that took him on a miraculous 35-mile healing journey that took him 35 years to complete.
About Ray Sanders:
Ray Sanders is recognized as a passionate CEO, a leader of leaders, a white-board aficionado and an innovative growth strategist with a heart for purpose-driven cultures and values-based leadership development.
As a CEO, he has grown multi-million-dollar organizations, led an award-winning financial institution, served in a nonpartisan role with the United States Senate and pioneered international efforts to bring clean water to remote regions of the world.
As an impassioned communicator, Sanders has been the editor in chief of an award-winning weekly news journal, the host and producer of prizewinning radio and TV programs. He is the author of, Pondering the Parables, a reading experience that takes leaders on an insightful journey with the greatest leader to ever live. Sanders frequently shares insights, photos, stories and experiences from his faith, family and world travels at raysanders.com
Sanders is co-founder of Coaching Leaders an executive coaching and consulting firm that provides CEO's with valuable input from a team of seasoned business leaders who have served at the highest level within successful multimillion-dollar organizations.
Sanders also co-founded Edify Leaders, a non-profit organization passionate about inspiring and mobilizing leaders who use their influence to impact the world for good by building better lives. Edify Leaders is best known for providing private, confidential, one-on-one, coaching to ministers, AT NO COST to them or their churches.
Nothing thrills Sanders more than spending time traveling with the love of his life, his girlfriend and wife, Stephanie. Together they have six children and six grandchildren.
---
Thank you to our sponsors: