Description
The Regent Bank Faith in Business Series was created to encourage business leaders to utilize their platform to live out their faith. This is a forum to help Christian business owners fellowship, network and share best practices for transformational servant leadership and to learn to better integrate faith into their spheres of business.

You're Invited to hear our next speaker, Lonnie Vaughn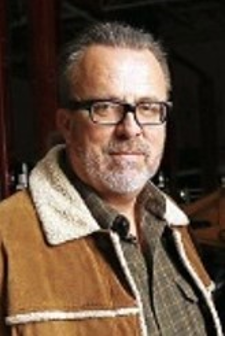 Lonnie Vaughan is the founder and Executive Director of Car Care Clinic (CCC) an organization that has been providing auto repair for the under-served in our community since November of 2002. In June of 2017, CCC purchased a 14,000 sq. ft., well-maintained auto repair service center located on Pine St., right in the heart of our city where great need exists.
He and his wife, Martha, will be celebrating their 44th wedding anniversary in March. They have five grown children and four grandchildren. As teenage parents, they struggled daily just to make ends meet. They found themselves trapped in a vicious cycle of poverty that too often passes from one generation to the next. Determined to break the generational chains of poverty threatening his young family's future, Lonnie will be sharing this amazing journey that expands over four decades.
The story of how he built a lucrative criminal organization that stretched from the corn fields of Bixby to the marijuana fields of Mexico, importing millions of dollars of marijuana across the border, will leave you on the edge of your seat. You will be moved as he shares about the great fall that tore his family apart, destroyed relationships, led to financial ruin, and hopelessness. With nowhere to turn, hear how a supernatural intervention of God in his family's life turned desperation and brokenness into healing, rebuilt relationships, and restoration that brought transformation.
---
Thank you to our sponsors: