Description
Faith In Business | April 3| Troy Redstone

The Regent Bank Faith in Business Series is was created to encourage business leaders to utilize out the platform to live out our faith. This is a forum to help Christian business owners fellowship, network and share best practices for transformational servant leadership and to learn to better integrate faith into their spheres of Business.

You're Invited to hear our next speaker, Troy Redstone
Troy Redstone, CPFA® AIF® CBFA® CFEI® is an author, featured speaker, and behavioral finance consultant. He enjoys working with employers to develop Financial & Organizational Health and Leadership Development. He founded PHD. Retirement Consulting to help employees retire on their own terms and to help employers stay out of trouble with the IRS and DOL. As a Certified Plan Fiduciary Advisor (CPFA®) and an Accredited Investment Fiduciary (AIF®), he fixes 401k plans. And as a Certified Behavioral Finance Analyst (CBFA®) and a Certified Financial Education Instructor (CFEI®), he uses the Dave Ramsey program to fix poor money habits by 401k plan participants.
Serving employer-sponsored retirement plans of all sizes, his clients have included several Fortune 500 companies as well as a few Fortune 100 companies. He is currently the President of the Retirement Advisor Council, recognized as one of the top 75 advisors in the retirement plan industry; Chairman of the Board for the Employee Benefits Institute; a thought leader in the industry according to 401k Wire Influencers; and a 28-year veteran of keynote speaking at conferences and seminars.
Mr. Redstone holds degrees in Behavioral Psychology, Journalism, Ministry, and Finance. He is a thought-leader in the discipline of Behavioral Finance / Behavioral Economics. Sometimes referred to as "The Dave Ramsey of 401k's", he enjoys promoting Financial Wellness by encouraging employees towards sound stewardship. He has published articles in a variety of magazines and newspapers including The Miami Herald and The Today Paper and is the author of the upcoming book "Repurposement – Experiencing the Financial Freedom to start living your retirement dreams today."
He lives in Kansas City with his bride of 25 years, his high school son (the jazz aficionado), and his college freshman daughter (when she's home from Colorado Christian University) … and their Aussiedoodle.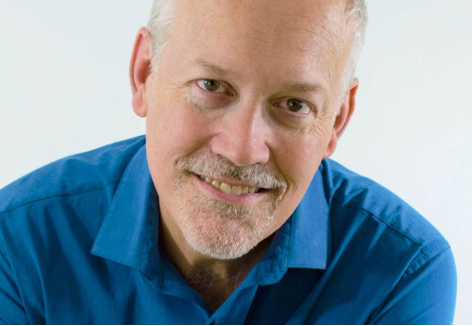 ---
Thank you to our sponsors: