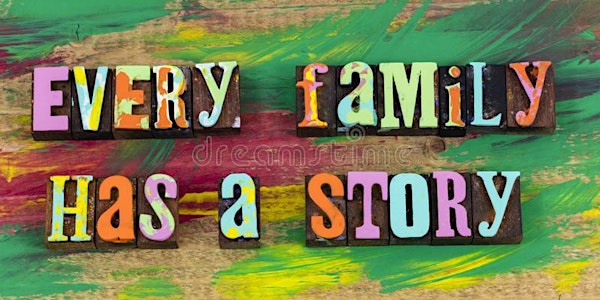 Tulsa Family History Conference
Come to this free family history conference and learn how to do your own family history work! Lunch from Jason's Deli can be preordered.
When and where
Location
Tulsa Family History Conference 2022 12110 East 7th Street Tulsa, OK 74128
About this event
The classes for the conference
African-American Research Sources & Freedmen Bureau
Delve into the fascinating history of the Muscogee Freedmen (Black Indians). Ron Graham, a descendant of an original allotment recipient and Muscogee Nation citizens, will share his passion for the history and genealogy of the Muscogee (Creek) Nation.
Attaching Photos & Memories on FamilySearch
Do you have photos, documents or stories that you would like to share with others? In this class you will learn how to attach precious photos and other memories to your ancestors' information in FamilySearch, as well as how to organize those items into folders. Adding them to FamilySearch will preserve them permanently as well […]
Finding & Attaching Sources on FamilySearch
Finding & Using Census Records
Census records can be the key to identifying family relationships. They can be used to trace back through the decades to 1850 and beyond. This class will tell you what information you can learn from census records and give you tips for finding them on FamilySearch or Ancestry.com.
Finding Your Ancestors in Books and Other Printed Sources
This course will explore places where you can search for pieces of your family's story that can be found in resources such as history books, biographies, county or local histories, city directories, newspapers or family history publications.
Finding Your Ancestors with Ancestry.com
Finding Your Ancestors with FamilySearch
Introduction to FamilySearch, from opening a free account to populating a Family Tree. This is a hands-on lab and, as such, will be limited in size to a maximum of 16 participants. You can bring a laptop or other device or use one of the library's computers. You will be able to work on your […]
High-Tech Ways to Tell Your Stories
I Got My DNA Test Results…What Do I Do Now?
This class will address mitochondrial DNA testing and give you step-by-step instructions on how to utilize the results in genealogical research to solve family mysteries.
Indexing Lab for Beginners
Are you amazed by all of the genealogical records that you can now search online? Thrilled by the amount of information that is easily available, saving you from searching through roll after roll of microfilm? Volunteers at FamilySearch.org are largely responsible for making these records available to you by indexing the content of the records. […]
Instructions for attendees – Dismiss to classes
KEYNOTE ADDRESS: Chad Williams from the Oklahoma Historical Society
Mr. Williams' presentation will detail online resources available at the Oklahoma Historical Society and other organizations with content related to Oklahoma history. The "Gateway to Oklahoma History" is their free digital online platform containing over four million searchable newspaper pages, and over 500,000 photographs, as well as maps, books, film and other archival material. It […]
LUNCH
Making Family History FUN!
The goal of this class is to share lots of simple, fun ideas for involving your entire family in family history activities. Adults, teenagers, and even young children can enjoy exploring and learning about the lives of their ancestors together.
Migration Trails
There were many factors that caused individuals and families to resettle in a new area or move to another country. In this class we will learn about factors that motivated relocation, as well as discuss some common paths of migration in the United States. Knowing more about migration trails can provide clues to where to […]
Open For Users
Putting History Into Your Family's Story
Bring your family's story to life by adding color and context. This class will help you find resources to learn more about what life was like for your ancestors. What was going on in the world, the country, and the area where they lived? What did they wear? What did they eat? How did they […]
Story Telling: Secrets for Writing Vivid Stories
Do you have a story or a biography that you want to tell, but don't know how to organize the material, or how to make it "come alive" for the reader? We can talk about some great tips for writing vivid stories with a straightforward style. Do it the easy way – with punch.
Tips for Solving Family History Problems
This class will include information on how one might handle problems like different spellings, difficult handwriting, not being able to read a document, conflicting information between documents, too many search results with the same name, records having been lost or destroyed, confusing information, etc.
Using your SmartPhone for Family History
Way Up Yonder in the Indian Nations: Oklahoma Five Tribes Research
Learn the basics for doing research for Oklahoma's Cherokee, Muscogee Creek, Choctaw, Chickasaw, and Seminole tribes. The introduction will demonstrate how to explore the Dawes Roll and the resulting documents including Census Cards, Packets, Applications for Allotment, and Allotment Maps. But there are plenty of other resources for researching members of these tribes.