Description
The Executive Lunch Series is an exclusive event for business owners and executives in the Tulsa area. We feature speakers who offer valuable information to help your business succeed and continue to grow. Lunch is served and there is no charge to attend.

Speaker:
Mark Tedford
From the time he was 16, Mark Tedford worked every summer at his family's insurance agency. He got his bachelor's degree from Missouri Southern University and worked part-time at the agency has he earned his MBA from the University of Tulsa.
After graduation in 1994, high-profile firms tried to lure him away, but Mark's loyalty and legacy led him to take a full-time position at Tedford Insurance. He appreciated the opportunity to work alongside his father and brother, while recognizing the pressure to prove oneself as a 2nd generation family businessman.
Mark tends to clients personally, as well as leads the staff. He takes every opportunity to mentor other employees, sharing the same wisdom his father shared with him as he was coming up in the family business. Mark has a passion for providing superior service and giving back to the community.

Mark Tedford is committed to finding ways to give back to the communities that have fueled the growth of his family's business throughout the decades. Along with significant involvement in local Chambers of Commerce, Mark and Tedford Insurance support the Tulsa Christmas Parade each year and this year, they chose to support "Joy in the Cause", a local non-profit organization that provides care, compassion, joy, and one personal act of kindness at a time.

Mark also has a personal passion for exploring Christian Apologetics.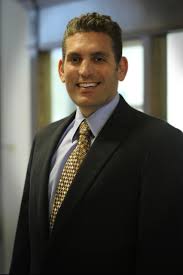 ---
Thanks to our sponsors:


About Regent Bank
Regent Bank is a locally owned, business bank. We help small and mid-market businesses in the state of Oklahoma grow. We serve our clients by listening to them, taking time to understand their unique needs, and providing quick loan decisions. We provide funding for growth, acquisitions, equipment loans, operating lines of credit, commercial real estate, SBA, USDA and more. We also have cash management, mobile deposits and many other business deposit services. Offering the latest banking technology tools and supplying helpful quality information to our clients is one of the many ways we add value to our clients' businesses everyday. We have locations in Nowata, Tulsa, and Oklahoma City. For more information please contact us or visit our website www.regent.bank
Tedford Insurance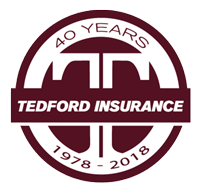 Customer service is our main concern at Tedford Insurance. As our clients' sole source for all their insurance needs, we develop strong relationships built on trust and continual service. Serving our customers is at the top of our priority list, you can be assured that you will receive the highest level of satisfaction. It is our attention to detail and dedication to you that has set us apart from the rest.
Stava Building Corporation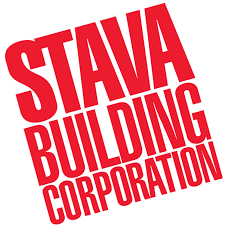 As a locally owned and operated business, we elect to work with clients who understand the value in having a true relationship with their builder. Our goal is always to understand our client's needs, wants, likes and dislikes so well, that Stava outlines the best path to deliver YOUR vision. Whether selected for a repair, renovation, addition or new structure, Stava Building Corporation wants to be the obvious choice to deliver a trusted building solution.

ArdentMC


ArdentMC provides Managed Cloud Services to small and large companies. We have over 10 years expertise with federal contracts supporting, DHS, FEMA, SSA etc. Our services include cloud migration, software development, program management, business process consulting and analysis, GIS mapping and UAS drone services