Description
The Executive Lunch Series is an exclusive event for business owners and executives in the Tulsa area. We feature speakers who offer valuable information to help your business succeed and continue to grow. Lunch is served and there is no charge to attend.

Speaker:

Kris is a multifaceted individual with 20+ years of experience piloting highly effective projects and process improvement initiatives. He is well versed in strategic planning, financial modeling and business development with a proven track record in leading diverse cross-functional teams with on-time and under budget completion. Kris is customer focused with a reputation for innovation, organization and delivering results.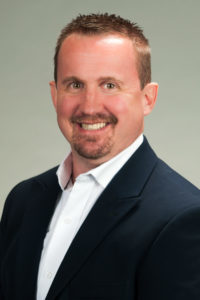 You won't want to miss this event!
-Sean Kouplen
---
Thanks to our sponsors:


About Regent Bank
Regent Bank is a locally owned, business bank. We help small and mid-market businesses in the state of Oklahoma grow. We serve our clients by listening to them, taking time to understand their unique needs, and providing quick loan decisions. We provide funding for growth, acquisitions, equipment loans, operating lines of credit, commercial real estate, SBA, USDA and more. We also have cash management, mobile deposits, and many other business deposit services. Offering the latest banking technology tools and supplying helpful quality information to our clients is one of the many ways we add value to our clients' businesses every day. We have locations in Nowata, Tulsa, and Oklahoma City. For more information please contact us or visit our website www.regent.bank
Tedford Insurance