Tulsa Dental Hygiene Symposium 2017
Description
Schedule of Events!
8:30am to 9:00am Registration
9:00am to 12:00pm General Session
Tricia Osuna "A Little of This and a Little of That!: Today's Dental Products and Treatment Options"
12:00pm to 1:00pm Lunch
1:00pm to 3:00pm General Session
Dr. Jerome Brown "The Dental Professional's Role in Managing the Patient with Diabetes"
3:00pm to 3:30pm Closing remarks and handout CE Verification
FAQ
Where do I park?
There is ample parking around the event center. If you do not see any parking at the front of the building there is more to the rear.
What should I bring?
Just your charisma! We will have beverages all day. Lunch is also provided. We will also have handouts and pens for note taking.
What should I wear?
You will be given your blue t-shirt upon registration. Please wear it during the event. Dress is casual.
What if I have an emergency and cannot attend?
In order to put on the best event possible AND the means for a charitable donation, we use ALL funds to carry out our vision. Therefore, there is no refund or transfer of tickets to this event. We apologize for any inconvenience.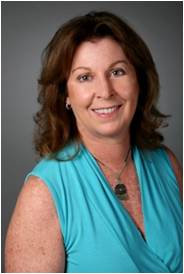 Tricia Osuna, RDH, BSDH, FAADH is a University of Southern California graduate, Past President and Fellow of the American Academy of Dental Hygiene and Past President California Dental Hygienists' Association. Tricia has over 38 years of experience as a dental hygienist to share with her audiences in a humorous and enlightening presentation experience. Ms. Osuna is a lifelong CDHA/ ADHA member; a previous Member of the Dental Board of California and a Founding Member of the American Board of Facial Esthetics. Tricia is the 2015 recipient of the American Dental Hygienists' Association Alfred C. Fones dedication to leadership award.Licensed in both California and New York, her experiences traverse the dental hygiene arena in a very unique way spanning a variety of roles including Consultant, Clinician, Educator, International Presenter, Author, Mentor as well as owner of Professional Insights, Inc.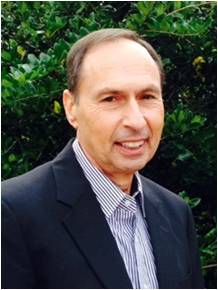 Dr. Jerry Brown DMD is an alumnus of Tufts University School of Dental Medicine and practiced clinical dentistry for ~ 30 years in Massachusetts and Florida. Dr. Brown founded/owned the Brooker Creek Dental Group in Palm Harbor, FL shortly after moving to Florida in 1991. He is the first health professional with a dental degree to become a Board Certified Diabetes Educator. In addition to delivering presentations nationally Dr. Brown provides self-management education for patients with diabetes at the University of South Florida's Department of Internal Medicine. Being a Type 1 Diabetic himself the doctor developed specific treatment protocols to help provide better care for this segment of his patient population.