About this Event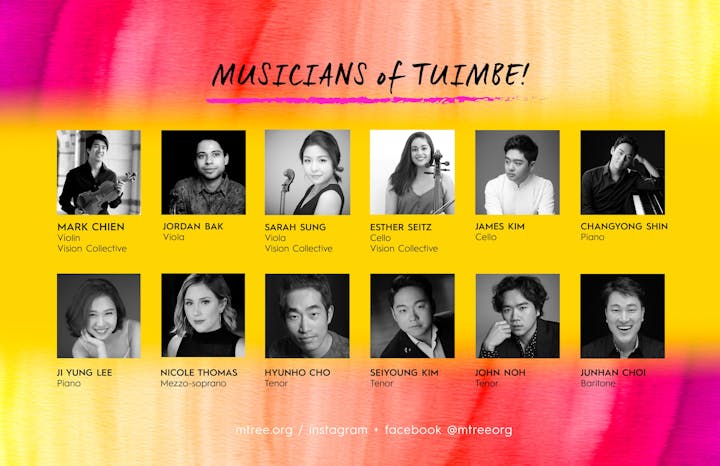 You are invited to an evening of beautiful music and fundraising for Mtree's educational programs for children and youth from marginalized communities in Kenya. The best young classical musicians in New York area have generously donated their talent and time for this concert. The music video made by Mtree's music program participants in 2019, using the lyrics, rhythms, and melodies they created on their own, will have its world premiere release at the concert.
Mtree is a non-profit organization based in New York with a regional affiliate, Mtree Africa, as a registered non-profit entity in Kenya. Our mission is to create "Artful Change", a transformation of marginalized communities in developing countries through art and design. Mtree chose art education as the most approachable means of achieving this mission, which has since expanded to the level of community and international development. Mtree provides four primary programs specifically for the children and youth in underserved communities in Kenya: 1) Brush with Hope, 2) Fashion for All, 3) Sing with Hope, and 4) Dance with Hope. In addition to the art, fashion, music, and dance programs for the children and youth, Mtree also runs the following programs with the community partners: 1) Fit in Community, 2) Global Citizenship Education Program, 3) Tech beyond Tech, and 4) Community Research.
When: December 10th, 2019 / 7:15 PM
Where: W83 Ministry Center (150 w 83rd st, New York NY 10024)
Free admission, RSVP required through Eventbrite
Refreshments to follow.
Donations will be accepted at the concert through check, venmo, and zelle pay. All proceeds go to music and art programs for children in Kenya, managed by Mtree (501c3).
Featuring Artists:
Vision Collective (Mark Chien, violin | Sarah Sung, viola | Esther Seitz, cello)
Jordan Bak, viola
James Kim, cello
Changyong Shin, piano
Ji Yung Lee, piano
Nicole Thomas, mezzo-soprano
Hyunho Cho, tenor
Seiyoung Kim , tenor
John Noh, tenor
Junhan Choi , baritone