Tufts CSDD presents a Forum on the Impact of Comparative Effectiveness Research on Biopharmaceutical Innovation and Patient Access

Thursday, January 12, 2012 from 9:00 AM to 4:00 PM (EST)
Event Details
The Tufts Center for the Study of Drug Development presents a
Forum on the Impact of Comparative Effectiveness Research on Biopharmaceutical Innovation and Patient Access
The Tufts Center for the Study of Drug Development (Tufts CSDD) welcomes you to join us for a Forum on the Impact of Comparative Effectiveness Research on Biopharmaceutical Innovation and Patient Access on January 12, 2012. The forum will be an opportunity to explore the impact of Comparative Effectiveness Research (CER) – research evaluating and comparing health outcomes, specifically the clinical effectiveness, risks, and benefits of two or more medical treatments, services, and items – on patient access and biopharmaceutical innovation in the post health reform environment.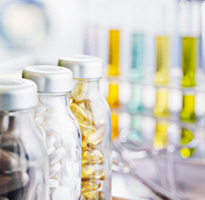 Date: January 12, 2012
   Time: 9:00 am - 4:00 pm
   Location: Sackler Auditorium, Tufts University Medical School
   Admission: Free
   Continuing Medical Education: See below for more information
Background
The 2010 Patient Protection and Affordable Care Act increased federal sponsorship of CER, as well as outlining its role in informing health care decision-making. Despite a degree of closure on the role and structure of a more formalized CER enterprise in the U.S., much remains uncertain with respect to how CER evidence will be integrated into existing decision-making processes. Although CER's reach is certain to extend to all stakeholders in the health care community, its most immediate and sweeping effects will likely be on drug development, payer policies, and prescribing patterns of health care providers.
At the event, we will hear from area health care providers as well as representatives from the R&D-based biopharmaceutical industry, the insurance industry, government, and academia. Our group of speakers will share their unique perspectives on CER and how they believe this tool will impact biopharmaceutical innovation, reimbursement decisions, and prescribing behavior. Our speakers will then participate in a panel discussion to answer your questions and reconcile their perspectives on how CER will impact patient access and biopharmaceutical innovation in the U.S.
Forum Speakers (click here to view the forum agenda)

Joshua Cohen, PhD: Moderator
Senior Research Fellow & Assistant Professor, Tufts Center for the Study for Drug Development
Jerry Avorn, MD: CER and Prescribing: Enhancing the Practice of Medicine
Professor of Medicine, Harvard Medical School   
John Fallon, MD: CER and Patient Access: Coverage and Reimbursement
Senior Vice President & Chief Physician Executive, Blue Cross Blue Shield of Massachusetts
Jennifer Graff, PharmD: CER and Biopharmaceutical Development: Whither Innovation?
Research Director of Methods, Evidence & Coverage, National Pharmaceutical Council
Kavita Patel, MD: CER in Perspective
Managing Director for Clinical Transformation and Delivery, Engelberg Center for Health Care Reform, Brookings Institution
ss

Jointly sponsored by Tufts University School of Medicine Office of Continuing Education and Tufts Center for the Study of Drug Development
Course Director: Joshua Cohen,  PhD, Senior Research Fellow & Assistant Professor, Tufts Center for the Study for Drug Development
Planning Committee: Ashley Malins, Research Analyst; Andrew Wilson, MPH, former Senior Research Analyst; Zainab Shahpurwala, BPharm, former Research Intern, Tufts Center for the Study of Drug Development
Target Audience: This activity is designed for the Tufts University community, as well as interested stakeholders in academia, the biopharmaceutical industry, public and private health care payers, and the general public.
Activity Goal: The goal of this activity is to convene a public forum to discuss the potential impact of CER on biopharmaceutical innovation and access. The intent is to address current uncertainty by providing drug developers, payers, and other interested stakeholders the opportunity to openly discuss areas of mutual interest and concern around how CER can be utilized to enhance drug development and coverage decision-making processes in the post-health reform environment.
Educational Objectives: At the conclusion of the activity, participants will be able to:
Outline the issues related to the application of comparative effectiveness research (CER) in the evolving U.S. health care system.

Identify the challenges related to data collection and dissemination of CER information.

Explain the impact CER will have on patient access, reimbursement, prescribing behavior, and biopharmaceutical innovation.
This activity is designed to address the following ABMS/IOM competencies: Medical Knowledge, Practice-Based Learning and Improvement, Systems-Based Practice.
Accreditation Statement
Physicians: This activity has been planned and implemented in accordance with the Essential Areas and policies of the Accreditation Council for Continuing Medical Education through the joint sponsorship of Tufts University School of Medicine (TUSM) and Tufts Center for the Study of Drug Development. TUSM is accredited by the ACCME to provide continuing medical education for physicians.
TUSM designates this live activity for a maximum of 5.25 AMA PRA Category 1 Credits™.  Physicians should claim only the credit commensurate with the extent of their participation in the activity.
Requirements for successful completion: To receive CE credit, participants must sign-in, attend the entire activity and complete and submit the activity evaluation provided in syllabus materials.  Certificates/statements of credit will be mailed within 4-6 weeks after the activity. 
Disclosure
Disclosure information from faculty and all other persons in control of content will be provided to participants prior to the beginning of the educational activity. Individual faculty will disclose any discussion of off label or unapproved uses.
Commercial Support & Exhibitors
A list of commercial supporters and exhibitors will be provided to participants in activity materials.
Non Endorsement Statement
The content and views presented in this educational activity are those of the faculty and do not necessarily reflect the opinions or recommendations of Tufts University School of Medicine or Tufts Center for the Study of Drug Development. Inclusion in this activity does not constitute approval or endorsement of any commercial products or services. These materials have been prepared based on the best available information, but are not exhaustive of the subject matter. Participants are advised to critically appraise the information presented and encouraged to consult the available literature for any commercial products mentioned. 

ADA/OEO Nondiscrimination Policy
Tufts University School of Medicine (TUSM) considers all applicants and program participants without regard to race, color, national origin, age, religious creed, sex or sexual orientation.  TUSM is an Equal Opportunity Employer. TUSM does not discriminate on the basis of a disability in admissions, access to treatment, or employment in their programs and activities as identified in the American with Disabilities Act.  Please let us know in advance if you require any accommodations.
Policy on Privacy and Confidentiality
To view the privacy policy for TUSM OCE, please see: http://www.tufts.edu/med/about/offices/oce/privacy.html

Cancellation Policy
Please contact ashley.malins@tufts.edu for cancellations prior to January 12, 2012.

For questions regarding certification, please contact Tufts University School of Medicine- Office of Continuing Education at med-oce@tufts.edu or 617-636-6579.
When & Where

Sackler Auditorium
Tufts University Medical School
145 Harrison Avenue
Boston, MA 02111


Thursday, January 12, 2012 from 9:00 AM to 4:00 PM (EST)
Add to my calendar
Organizer
Tufts Center for the Study of Drug Development
The Tufts Center for the Study of Drug Development (Tufts CSDD) is an independent, academic, non-profit research group at Tufts University in Boston, Massachusetts. Our mission is to develop strategic information to help drug developers, regulators, and policy makers improve the quality and efficiency of pharmaceutical and biopharmaceutical development, review, and utilization.
Our path-breaking research informs the research-based industry, regulatory agencies, and the public about the nature and pace of pharmaceutical development
To learn more about Tufts CSDD, please visit: http://csdd.tufts.edu.
Tufts CSDD presents a Forum on the Impact of Comparative Effectiveness Research on Biopharmaceutical Innovation and Patient Access