About this Event
Meeting Details
This month's Tuesdays Together meeting will be on Tuesday, August 13 from 6 pm - 8 pm.
Special thanks to Jason Mudd and Tanya Hahn at Yes Working in Louisville for hosting us at their co-working space. We greatly appreciate their support of Tuesdays Together!
A note on parking: free street parking is available on Baxter Ave after 6 pm (or maybe a few minutes before that, if you like to walk on the wild side). There is meter parking available on Highland Avenue until 6 pm.
Email Marketing
This month we're learning about email marketing and how it's a crucial component of your business marketing strategy. Download the monthly guide about this topic from the Rising Tide Society, and join us in person to learn more!
Speakers: Tanya Hahn and Jaime Wright
Tanya Hahn is a serial entrepreneur, author, marketer, master mind leader, and real estate investor. She has 26 years of business failures and successes, each equally hard but valuable. She consults with expert advice on business-related topics to move businesses forward quickly so they can bypass mistakes. Tanya's current projects include:
COO, Yes Louisville
CEO, Hahn & Associates
Real Estate Investor in Multiple Properties
Jaime Wright is the Founder and Chief Strategist for Embellish Marketing, a virtual marketing department for small businesses and non-profit organizations. She works with organizations all around the United States to help them understand and embrace digital marketing. Jaime is also the Louisville chapter leader for The Rising Tide Society (hi!!).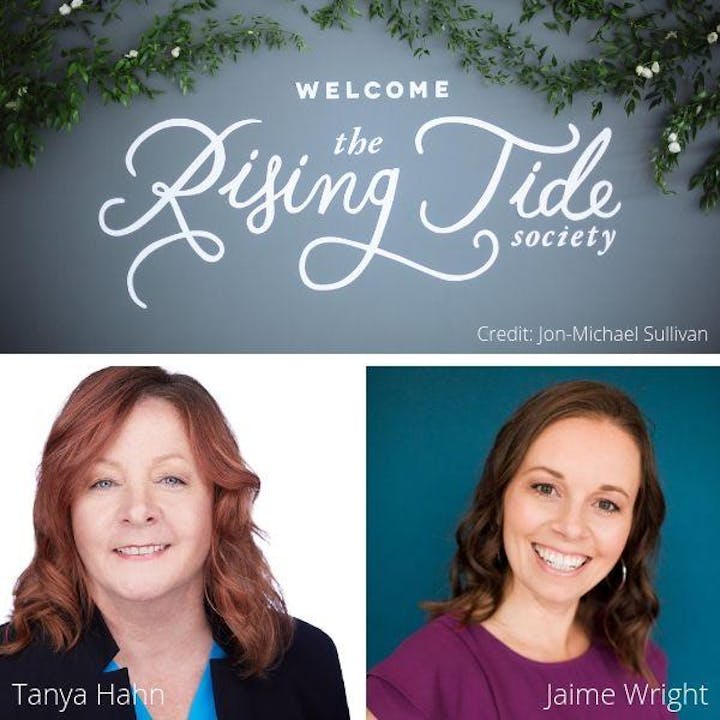 We'll talk about the importance of email marketing, do a review of a couple of marketing emails, and have Q&A. Refreshments will be provided!
See you then,
Jaime Wright
Tuesdays Together Louisville Leader
Cover image courtesy of Laura & Rachel Photography