Description
November is one of our favorite months of the year - because it's all about philanthropy! Serving the LA community that invests in our businesses is one of our favorite things to do as Rising Tide members.
This month, the LA East and San Fernando Valley chapters will be teaming up for one meeting on:
Tuesday, November 13th from 4 pm - 6 pm at The Jefferson, 3921 W Jefferson Blvd, Los Angeles, CA 90016.
We will be collecting $10 donations from each member to purchase supplies that we will then use to assemble hygiene bags for the homeless. These bags will be donated to the LA Mission to help women, children, and men in need this holiday season.

We will also be welcoming a guest speaker, Rachael Parker-Chavez.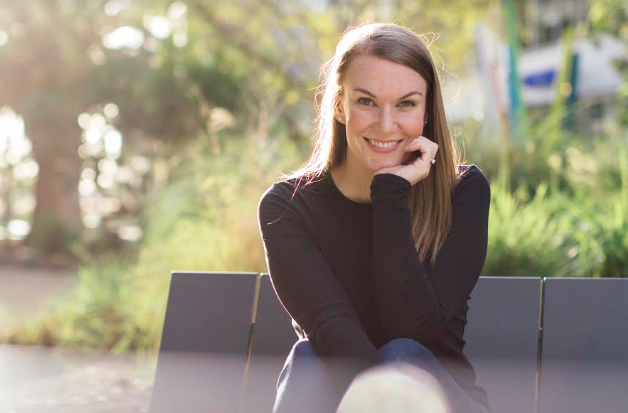 Rachael is a Social Impact Strategist and Founder of Defining: good, which exists to equip passionate people to generate positive impact through business. She helps business owners create purpose-filled brands, engaging initiatives and authentic nonprofit partnerships; both one-on-one and through digital tools and resources.
"Every human is inherently valuable and the way we live life and do business should reflect that fact."
DONATIONS: We ask you to donate $10 prior to the meeting to help purchase supplies for our hygiene bags to be donated to the LA Mission.
Please make your $10 through Venmo to @Renee-Dalo. Our goal is to collect at least $500 for supplies to help those in need.
RSVP: Through this Eventbrite link. All donations and RSVPs to this event are asked to be in by November 9th to give us time to shop for the hygiene bag contents.

PARKING: Street parking only. Carpooling is highly recommended!
As a reminder, Tuesdays Together Los Angeles (Rising Tide) is free and open to all creative, entrepreneurs and business owners. To join, please visit our Facebook page under Tuesdays Together Los Angeles.
Got Questions? Please email: TuesdaysTogetherLA@gmail.com
Thank you,
Renee & Holly (LA EAST & SFV Leaders)
Organizer of Tuesdays Together LA East + San Fernando Valley November Meetup
The Rising Tide is a Community of Creative Entrepreneurs, men & women, from hobbyist to seasoned professional, gathering the 2nd Tuesday of every month (unless otherwise noted!) in the spirit of Community Over Competition. Locations, times and topics announced each month in the Events tab! This group serves the following areas: Los Angeles East (DTLA to WeHo), Los Angeles West (Santa Monica to WeHo), and San Fernando Valley 
Leadership:
Holly Gray, Leader
Deanna Nash, Leader
Jenny Goodman
Erika Bowers Bibi Quiles Julie Harris
Julie Shuford Natalia Ramirez
Nika Yazdani
Trista Hidalgo
Margaux Fraise
Collette Geers
Krista Walsh

Creative small business owners & hobbyists in these industries living in the Los Angeles area are welcome to join. We and inclusive and diverse community and welcome all people regardless of race, gender, religion, culture, or sexuality.  Some of our members are in the following creative professions.

artists
bloggers
boutique owners
calligraphers
makers
designers
photographers
stylists
wedding professionals
writers
communications strategists
business coaches
& more!
THREE STRIKES ATTENDANCE POLICY: Each meeting will now have a limited number of seats, clearly stated on each Eventbrite invite. If you RSVP that you will be attending, and you no-show without canceling 24 hours or more in advance, you will be given one strike. Three strikes equal a three-month probation period during which you will not be allowed to RSVP to any of the meetups, you may only be on the waitlist if space allows. This policy is in effect as of June 2018. 
COVID-POLICY:
Beginning April 2020, Tuesdays Together Los Angeles has transitioned to Zoom online meetings until further notice. Our Zoom meetings have closed captioning.