UNKLE SPOOKY hosts a double dose of viewing pleasure, new DRAGULA episode at 8:30 then a SURPRISE SCARY FLICK at 10pm. GAMES! PRIZES! FUN!
About this event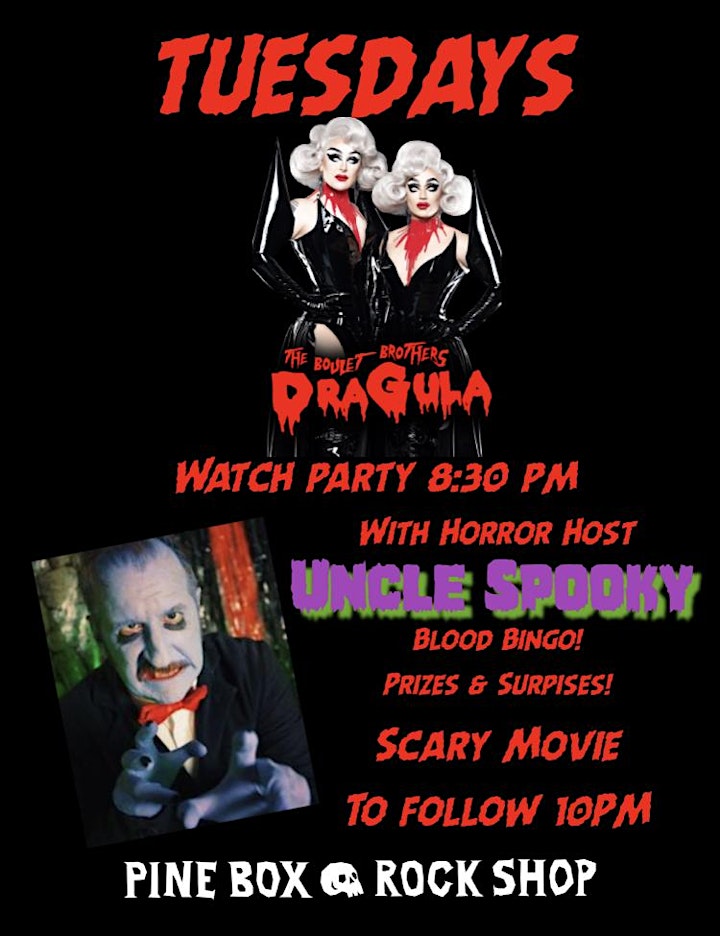 Join horrorhost Unkle Spooky and other like minded ghouls for a double dose of viewing pleasure!
First up, a brand new episode of the hit Boulet Brothers' DRAGULA at 8:30pm
Followed by a SURPRISE SCARY MOVIE (aka NIGHT OF THE LIVING DEAD) curated by your Unk at 10pm
Play BLOOD BINGO while watching and see if you can win a chance to stick your hand in UNKLE SPOOKY'S BASKET OF SECRETS!
Oh and there's a coloring contest!
FIRST 30 people to RSVP on Event brite get a complementary JIM BEAM highball.